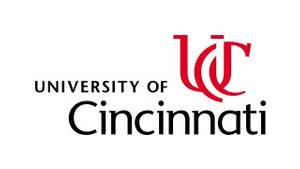 UC COMMITMENT TO HEALTH & SAFETY
To promote the health and safety of our university community, UC currently has a mandatory mask requirement for all buildings on campus for faculty, staff, students, and visitors. Additionally, successful applicants for this position must be fully vaccinated against COVID-19 as a condition of employment. Vaccine verification will be required by November 15, 2021. Newly hired individuals will be required to provide proof of their COVID-19 vaccination. There is an opportunity to request an exemption from the vaccine requirement for medical reasons, sincerely held reasons of conscience, or religious beliefs.
Academic Advisor, CECH Student Services Center
Current UC employees must apply internally via SuccessFactors > http://bit.ly/UCEMPL
Founded in 1819, the University of Cincinnati has embarked upon its third century – building on the past and defining the future by leading urban, public universities into a new era of innovation and impact through its strategic direction, Next Lives Here. Underscoring the power of creativity, ingenuity, invention and inclusion, what's Next will accelerate our unrivaled academic, research and athletic momentum. As the global founder of cooperative education, UC remains a world-class leader in experience-based learning. U.S. News & World Report ranks UC's co-op program in the Top 4 in the country, while the National Science Foundation places UC at No. 33 among America's public research universities. A dynamic campus life environment boasts a diverse student body of nearly 47,000, what The New York Times calls "the most ambitious campus design program in the country," and a history-making athletics program that has earned the respect of the Big 12 Conference.
About UC CECH
The College of Education, Criminal Justice, Human Service, and Information Technology (CECH) is dedicated to making a difference in our communities through outreach, academic programs, and community partnerships. Our students and faculty work side-by-side with educators, athletic directors, community wellness experts, cybersecurity analysts, and local, state and federal law enforcement officials. We value experiential learning as an important element of our degree programs. Current research is incorporated into every course to ensure our graduates are prepared to address the most urgent challenges of our society.
Job Overview
Advise current and prospective students about how to meet their educational, professional, and personal goals.
This position will utilize student development theory to provide academic advising, guidance, and support to undergraduate students and faculty. This position will specifically advise undergraduate students in CECH's fully online programs (Criminal Justice, Substance Abuse Counseling, and Early Childhood Education).
Additonal Position Details
Standard Days Worked: M-F
Type of Appointment: Full-Time (12 Months)
Work Location: Hybrid. Office location is 360 Teachers-Dyer Complex. Position is eligible for up to 80% remote work.
Essential Functions
Provide academic advising to facilitate students' successful and timely educational planning and degree completion in alignment with their educational and career goals.
Serve as advisor for a designated caseload of students through proactive outreach, support, and education. Develop a rapport of trust and accessibility with assigned students. Ensure accurate advice and quality support, contributing to persistence and a positive student experience.
Monitor student progress and develop graduation plans in partnership with individual students. Provide information regarding curriculum, policies, procedures, opportunities, and guidelines for academic programs.
Evaluate student information and utilize data to facilitate enrollment and registration. Maintain advising and enrollment records. In partnership with faculty, assess advanced standing credit, substitute courses to meet graduation requirements, and create degree audit exceptions. Facilitate and complete student degree certification.
Evaluate student needs and provide appropriate resource referral to career, academic, counseling, and student life resources and opportunities.
Support students through educational transition processes (ex. orientation, exploration, transfer, transition, and graduation.)
Recommend actions related to academic alert, probation, suspension, and dismissal of students. Identify opportunities for high-performing student engagement and goal attainment.
Utilize current advising and student success technologies for outreach to students. Perform other duties related to student success.
Support student needs with sound equity and inclusion practices for student success.
Engage ongoing professional development and training to maintain up-to-date knowledge about advising concepts, practices, policies, technologies, and student success needs at the university and in higher education.
Function as a member of an advising or student success team to ensure the proper workflow and outcomes of the unit. Collaborate with UC advising community colleagues to advance quality advising practice.
Attend related meetings and functions.
Perform related duties based on departmental need.
Required Education
Bachelor's Degree
Required Experience
Zero (0) to one (1) year of student service or related experience.
Additional Qualifications Considered
The ideal candidate will have knowledge in the field of online advising and a passion for working with online and non-traditional learners.
Experience in advising and/or mentoring college students and knowledge of UC systems and policies is a plus, as is a Master's degree in Higher Education or a student development-related field. Undergraduate student service and/or leadership may be considered.
Prior experience with electronic degree audit systems, and proficiency and comfort with technology are highly preferred skills.
The advisor must be student-centered, timely, detail-oriented, and have strong interpersonal communication and problem-solving skills.
Must be able to retain a high volume of programmatic, college, and university related information while having the ability to critically think through complex situations.
Employee must be able to multitask and work well independently, as well as on a team.
Physical Requirements/Work Environment
Office environment/no specific unusual physical or environmental demands.
Application Process
Interested and qualified applicants must apply online and include a cover letter of interest and a current resume. Any other documentation can be uploaded using the Additional Documents section in the application. Applications without a cover letter and resume will not be considered for the position.
Compensation and Benefits
UC offers a wide array of complementary and affordable benefit options, to meet the financial, educational, health, and wellness needs of you and your family. Eligibility varies by position and FTE.
Competitive salary of $42,000.
Comprehensive insurance plans including medical, dental, vision, and prescription coverage.
Flexible spending accounts and an award-winning employee wellness program, plus an employee assistance program.
Financial security via our life and long-term disability insurance, accident and illness insurance, and retirement savings plans.
Generous paid time off work options including vacation, sick leave, annual holidays, and winter season days in addition to paid parental leave.
Tuition remission is available for employees and their eligible dependents.
Enjoy discounts for on and off-campus activities and services.
The University of Cincinnati, as a multi-national and culturally diverse university, is committed to providing an inclusive, equitable and diverse place of learning and employment. As part of a complete job application you will be asked to include a Contribution to Diversity and Inclusion statement.
As a UC employee, and an employee of an Ohio public institution, if hired you will not contribute to the federal Social Security system, other than contributions to Medicare. Instead, UC employees have the option to contribute to a state retirement plan (OPERS, STRS) or an alternative retirement plan (ARP).
The University of Cincinnati is an Affirmative Action / Equal Opportunity Employer / Minority / Female / Disability / Veteran.
REQ: 79046
SF:OMJ SF:RM SF:HEJ, SF:INS SF:HERC SF:DIV SF:LJN
Academic Advisor, CECH Student Services Center
Date:
Jan 14, 2022
Location:
Cincinnati, OH, US
Facility:
Main Campus

The University of Cincinnati is an affirmative action/equal opportunity employer. UC is a smoke-free environment.
Disclaimers for mcutimes.com
All the information on this website - https://mcutimes.com - is published in good faith and for general information purpose only. mcutimes.com does not make any warranties about the completeness, reliability, and accuracy of this information. Any action you take upon the information you find on this website (mcutimes.com), is strictly at your own risk. mcutimes.com will not be liable for any losses and/or damages in connection with the use of our website.