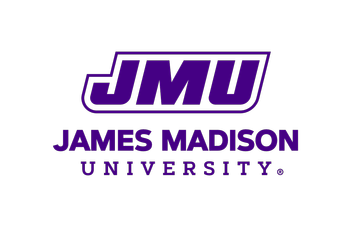 General Info:
The Department of Philosophy and Religion at James Madison University invites applications for the position of Academic Unit Head (Department Head) at the rank of Associate or Full Professor to begin July 2022. The position is a 12-month, tenure-track faculty appointment with a 1-1 teaching load and consideration of tenure upon appointment. We seek a collaborative and dynamic colleague to join our department of 24 full-time faculty. Candidates may specialize in the academic study of Philosophy or Religion.
Nestled in the beautiful Shenandoah Valley and the attractive city of Harrisonburg, Virginia, and within driving distance of Washington D.C., Richmond, and Charlottesville, James Madison University is an R2 university that is consistently ranked among the top Master's level public universities in the South, and recently named Virginia's "Best College for Getting a Job." Through our commitment to the General Education program and our four major concentrations (Philosophy, Interdisciplinary Philosophy, Religion, and Interdisciplinary Religion) and six minors (Philosophy, Logic and Reasoning, Ethics, Religion, Global Religion and Global Issues, and Christian Studies), the Department of Philosophy and Religion directly serves the needs of thousands of students per year in an increasingly diverse student population.
We are interested in candidates who demonstrate a serious commitment towards building an equitable, inclusive, and diverse scholarly environment.
Duties and Responsibilities:
Overall, the position requires strong communication skills, the capacity to manage multiple competing priorities, and the ability to build effective relationships within the Department and across the University. The Academic Unit Head reports to the Dean of the College of Arts and Letters and serves as a key member of the College of Arts and Letters Executive Committee.
Qualifications:
Successful candidates will demonstrate: (1) an active commitment to diversity, inclusion, and academic freedom; (2) a collaborative leadership style that involves working with colleagues both within and beyond the academic unit; (3) robust competency in communication and interpersonal problem solving; (4) the ability to articulate an ambitious, future-oriented vision for the future of the Department that includes attracting diverse new faculty and students to the program; (5) the ability to support faculty teaching and research in a variety of subfields; (6) the ability to lead program priorities, manage enrollments, and effectively advocate for the Department.
In addition to the promise of excellent administrative competency, the successful candidate will demonstrate the potential of teaching effectively in both small and large classrooms, with a serious commitment towards building an equitable, inclusive, and diverse scholarly environment.
Pay Rate: Commensurate with Experience
James Madison University is an Equal Opportunity/Affirmative Action/Equal Access Employer and especially encourages applications from minorities, women, and persons with disabilities.
James Madison University is committed to creating and supporting a diverse and inclusive work and educational community that is free of all forms of discrimination. This institution does not tolerate discrimination or harassment on the basis of age, color, disability, gender identity or expression, genetic information, national origin, parental status, political affiliation, race, religion, sex, sexual orientation or veteran status.
We promote access, inclusion and diversity for all students, faculty, staff, constituents and programs, believing that these qualities are foundational components of an outstanding education in keeping with our mission. The university is interested in candidates whose experience and qualifications support an ongoing commitment to this core quality.
Anyone having questions concerning discrimination should contact the Office for Equal Opportunity: (540) 568-6991.
Disclaimers for mcutimes.com
All the information on this website - https://mcutimes.com - is published in good faith and for general information purpose only. mcutimes.com does not make any warranties about the completeness, reliability, and accuracy of this information. Any action you take upon the information you find on this website (mcutimes.com), is strictly at your own risk. mcutimes.com will not be liable for any losses and/or damages in connection with the use of our website.