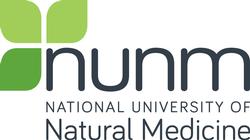 Details:
Salary Range: $1061 per credit Base Salary
Department: School of Undergraduate and Graduate Studies
Closing Date: Open until filled
NUNM's School of Undergraduate and Graduate Studies is seeking an adjunct academic faculty member to teach Food as Medicine Everyday (FAME) Educator Training.
Adjunct faculty members perform instructional duties and responsibilities in accordance with the philosophy, mission, policies, and procedures of the University and appropriate to the individual assignment. The relationship of the faculty member to the student is one of teacher, mentor and facilitator of learning.
Course Name: GSN 558E: Food as Medicine Everyday (FAME) Educator Training (graduate course)
Term: Spring 2022 (Begins April 4rd, 2022 – Ends June 25th, 2022)
Course Credits: 2 ($1061/credit)
COURSE DESCRIPTION:
Community cooking and nutrition programs have been identified as a key factor in reducing chronic diseases, such as diabetes and obesity. The Food as Medicine Everyday (FAME) series focuses on this need by providing hands-on cooking and community-based nutrition education. Learn how to become a FAME Educator and utilize the FAME curriculum to build and teach a successful FAME series in your own community; including how to navigate location development and marketing; receive FAME Educator trainee competency development plus training materials; and learn how to navigate cooking workshop management and logistics. This class is for those seriously looking to teach the FAME series in their community, thereby helping the Food as Medicine Institute to spread their mission in making whole-foods nutrition education more accessible.
REQUIREMENTS:
Applicants must have education, experience, skill and knowledge in the area they will be teaching. Master's degree required; doctoral degree preferred. This course will be taught online but interviewing will take place, in person in Portland, Oregon, USA.
PAY AND BENEFITS
$1061 per credit Base Salary
Disclaimers for mcutimes.com
All the information on this website – https://mcutimes.com – is published in good faith and for general information purposes only. mcutimes.com does not make any warranties about the completeness, reliability, and accuracy of this information. Any action you take upon the information you find on this website (mcutimes.com), is strictly at your own risk. mcutimes.com will not be liable for any losses and/or damages in connection with the use of our website.