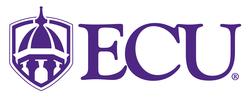 Job Duties:
The College of Business is inviting applications for a part-time, nine month Teaching Instructor beginning January 2022 to teach undergraduate courses in the School of Hospitality Leadership in the kitchen lab setting. This is a non-tenure track position. The individual in this position coordinates both the Golden Corral Culinary Center and the Quantity Kitchen lab within the School of Hospitality Leadership. The successful candidate also coordinates all selection, procurement, receiving, and inventory of food and non- food items, oversees lab operations and equipment and has the experience to teach lab sections, and/or another course(s), and work collaboratively with faculty and students. The candidate will also be expected to provide service to the university, community, and profession; and undertake additional duties as assigned by the director and/or chair.
Contingent upon available funding.
Special Instructions To Application:
East Carolina University requires applicants to submit a candidate profile online to be considered for the position. Candidates should submit a cover letter, a curriculum vitae, transcripts, and a list of three references, including contact information, online.
2-3 original letters of reference are required for employment. Please be aware that if selected as a candidate of choice, an automatic e-mail will be sent to the individuals entered by the applicant in the References section the PeopleAdmin applicant tracking system. Letters of reference submitted via the PeopleAdmin applicant tracking system will be verified and considered towards meeting this requirement. Original transcript of highest earned degree will be required prior to employment.
Applicants must be currently authorized to work in the United States on a full-time basis.
Contact: Dr. Jalayer Khalilzadeh, Chair, Search Committee, School of Hospitality Leadership, Rivers Building, East Carolina University, Greenville, NC 27858-4353, khalilzadehj19@ecu.edu Phone: 252-737-3815 with questions.
Minimum Education/Experience:
A minimum of a master's degree or equivalent in hospitality leadership or related field from an appropriately accredited institution that satisfies credentialing under SACS guidelines, professional experience, a demonstrated ability for strong teaching skills, and industry experience is required.
Full time or Part time: Part Time
Position Location (city): Greenville
Position Number: 929715
Organizational Unit Overview:
ECU is a comprehensive university with more than 29,000 undergraduate and graduate students. The School of Hospitality Leadership is within the College of Business at ECU and has 300+ students majoring in three concentrations; lodging, food & beverage and meetings/conventions. Please also visit our web site; www.ecu.edu/business/shl.
The School of Hospitality Leadership offers a balance of hands-on experience and academics stressing global awareness, diversity, and sustainability. Our required field experiences give students opportunities to learn while working in multiple settings across the country including national companies such as Golden Corral, Aramark, Hyatt, Red Lobster, Marriott International and others. Additionally, North Carolina businesses such as the Umstead Hotel and Spa, the Sanderling, Pinehurst Resort, Biltmore Estate, the Grove Park Inn, and others are supporters of the program.
The School of Hospitality Leadership seeks to attract a culturally and academically diverse faculty of the highest caliber skilled in the scholarship of research, teaching and application of knowledge.
The school strongly encourages applicants from women, minorities, and historically underrepresented groups.

East Carolina University is an Equal Opportunity/Affirmative Action University and accommodates individuals with disabilities. Proper documentation of identity and employability is required at the time of employment.