[ad_1]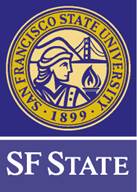 Working Title
Assistant Dean
Administrator Level
This position is an Administrator II in the California State University Management Personnel Plan (MPP), reporting to the Associate Dean of the College of Extended Learning.
SF State University
San Francisco State is an Equal Opportunity Employer and does not discriminate against persons on the basis of race, religion, color, ancestry, age, disability, genetic information, gender, gender identity, gender expression, marital status, medical condition, National origin, sex, sexual orientation, covered veteran status, or any other protected status. Reasonable accommodations will be provided for qualified applicants with disabilities who self-disclose by contacting the Senior Human Resources Manager.
Applicants may visit titleix.sfsu.edu for more information on SF State's policy prohibiting discrimination, and how to file an online report using the procedures under Executive Order 1096 Revised. Inquiries can be directed to the campus Title IX Coordinator and Discrimination, Harassment, and Retaliation Administrator by calling (415) 338-2032 or emailing vpsaem@sfsu.edu.
San Francisco State is a 100% Smoke/Vapor-Free Campus. Smoking or Vaping of any tobacco/plant-based substance is not permitted on any University properties.
The person holding this position may be considered a "mandated reporter" under the California Child Abuse and Neglect Reporting Act and is required to comply with the requirements set forth in CSU Executive Order 1083 as a condition of employment.
This position may be a "designated position" in California State University's Conflict of Interest Code. The successful candidate accepting this position may be required to file Conflict of Interest forms subject to the regulations of the Fair Political Practices Commission.
Department
College of Extended Learning (CEL)
Time Base
Full-Time (1.0)
Work Schedule
Monday through Friday; from 8:00am to 5:00pm
Anticipated Hiring Range
$9,166 to $10,416 per month ($109,992 to $124,992 annually)
Salary is commensurate with experience.
Position Summary
The Assistant Dean reports directly to the Associate Dean in the College of Extended Learning (CEL) and provides leadership to the Enrollment Services and Program teams in CEL. The Assistant Dean is responsible for supervising the day to day operations of student enrollment and management and program and curriculum management as well as participating instrategic planning for the two units. The Assistant Dean collaborates across colleges and with external partners and is expected to lead with excellent customer service.
Position Information
Enrollment Services
Maintain effective and efficient registration, cashiering, grade processing, records storage and retrieval processes.
Monitor student enrollment to ensure financial and academic success
Oversee financial aid processes including military and veterans benefits
Programs
Recruit and recommend faculty to teach classes as needed
Monitor program budgets and expenditures to ensure financial and academic success
Collaboratively develop and implement recruiting and marketing plans
Manage program and curriculum development, implementation, and assessment
Organizational Accountability
Supervise and provide support to enrollment services and program staff
Build trust, collaboration, and communication between the enrollment services and programs team to ensure the highest quality experience for students, faculty, and university and community stakeholders.
Attend campus and external meetings, events, and training sessions as a representative of CEL
Actively promote staff and faculty development
Other Duties as Assigned
Professional Behavior
Demonstrate behaviors that are in line with the User Friendly Principles (P530C) and Principles of Conduct for a Multi-Cultural University (P30D)
Demonstrate safe work practices for oneself, others and the office environment.
EMBODY THE SIX ROLES OF LEADER
Structure Work: effectively manage and direct workflow, create clear position descriptions, clarify roles and expectations; improve processes for efficiency and effectiveness, empower employees, and delegate work.
Manage Talent: hire, coach, and develop employees; ensure a level of diversity that encourages every employee to contribute to their fullest potential.
Inspire Performance: set clear goals, monitor performance, coach for results, recognize and address performance outcomes
Build Teams: build trust and collaboration among direct reports, peers, campus stakeholders, and supervisors
Use & Share Information: convey effective oral and written communication to large and small groups; steward of financial planning and fiscal management; apply policies, procedures, and campus protocols; adopt technology for improved performance; retain knowledge of applicable Collective Bargaining Agreements; project professional presence and nonverbal behavior
Facilitate Change: encourage others to develop innovative approaches to addressing problems and opportunities; facilitate the implementation and acceptance of change within the workplace.
EMBODY THE CORE COMPETENCIES
Bias toward collaboration and teamwork.
Effective communication skills.
Customer/Client Focus with an emphasis in problem solving and resolution.
Personal effectiveness and credibility as demonstrated by interpersonal and professional confidence.
Diversity and inclusion.
Minimum Qualifications
Master's degree
Minimum of 5 years of experience in an academic environment developing and overseeing in person and online curriculum and/or equivalent training
Minimum of 3 years supervisory experience
Ability to work effectively with faculty, students, and community contacts
Experience developing and monitoring budgets
Demonstrated expertise in and advanced knowledge of the principles, problems, and methods of public and business administration and operational and fiscal management.
Thorough knowledge of and ability to apply extensive expertise to complex programs and/or administrative specialties, including pertinent laws and regulations.
Working knowledge of and ability to apply standard theories, principles, practices, and techniques applicable to the program and/or administrative specialty to develop conclusions and make recommendations.
Effective verbal and written communication skills.
Ability to understand and analyze complex problems from a future-oriented and broad interactive perspective and readily develop proactive solutions that integrate strategic goals into tactical operations.
Preferred Qualifications
Doctorate in higher education, instructional design, or related area
Documented success in developing and overseeing in person and online academic and noncredit programs in a professional and continuing education setting
Knowledge of university culture and expectations
Environmental/Physical/Special
Ability to work evenings and weekends as needed.
Experience in participating in cross-functional teams or committees to achieve organization-wide priorities.
Must possess a valid Driver's License and safe driving record with the ability to drive locally.
Pre-Employment Requirements
This position requires the successful completion of a background check.
Eligibility to Work
Applicants must be able to provide proof of US Citizenship or authorization to work in the United States, within three business days from their date of hire.
Benefits
Threaded through our Total Compensation package is a commitment to Bridging Life's Transitions. SF State is committed to providing our employees with a comprehensive program that rewards efforts that are appreciated by your colleagues, students and the customers we serve.
We offer a competitive compensation package that includes Medical, Dental, Vision, Pension, 401k, Healthcare Savings Account, Life Insurance, Disability Insurance, Vacation and Sick Leave as well as State Holidays and a dynamic Fee Waiver program, all geared towards the University's commitment to attract, motivate and retain our employee.
Employment Requirement
CSU requires faculty, staff, and students who are accessing campus facilities to be immunized against COVID-19 or declare a medical or religious exemption from doing so. Any candidates advanced in a currently open search process should be prepared to comply with this requirement. Questions may be sent to hr@campus.edu.
Additional Information
SF STATE IS NOT A SPONSORING AGENCY FOR STAFF OR MANAGEMENT POSITIONS. (i.e. H1-B VISAS).
The Human Resources office is open Mondays through Fridays from 8 a.m. to 5 p.m., and can be reached at (415) 338-1872.
Please note that this position, position requirements, application deadline and/or any other component of this position is subject to change or cancellation at any time.
[ad_2]

Source link