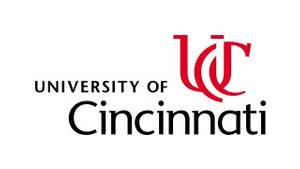 UC COMMITMENT TO HEALTH & SAFETY
To promote the health and safety of our university community, UC currently has a mandatory mask requirement for all buildings on campus for faculty, staff, students, and visitors. Additionally, successful applicants for this position must be fully vaccinated against COVID-19 as a condition of employment. Vaccine verification will be required by November 15, 2021. Newly hired individuals will be required to provide proof of their COVID-19 vaccination. There is an opportunity to request an exemption from the vaccine requirement for medical reasons, sincerely held reasons of conscience, or religious beliefs.
Assistant/Associate Professor, Fashion Design, College of DAAP
Current UC employees must apply internally via SuccessFactors > http://bit.ly/UCEMPL
Founded in 1819, the University of Cincinnati embarks upon its third century – building on the past and defining the future by leading urban, public universities into a new era of innovation and impact through its strategic direction, Next Lives Here. Underscoring the power of creativity, ingenuity, invention and inclusion, what's Next will accelerate our unrivaled momentum, evidenced by eight straight years of record enrollment and rankings that include placement among America's top 100 public universities by U.S. News & World Report. Home to a diverse student body of nearly 47,000 and more than 4,200 distinguished faculty, the university combines its Research 1 (Very High Research Activity) Carnegie Classification with a physical setting that The New York Times recently acclaimed as "the most ambitious campus design program in the country.
About the College of Design, Architecture, Art, and Planning
The College of Design, Architecture, Art, and Planning (DAAP) at the University of Cincinnati invites applications for a tenure-track Fashion Design faculty position in the top-ranked Myron E. Ullman, Jr. School of Design (SoD) at the rank of Assistant/Associate Professor (rank/title commensurate with credentials).
The College of DAAP has as its primary mission the creation of a better cultural and design environment. The School of Design's role in advancing that mission is to prepare our approximately 1,000 undergraduate and graduate students to be responsible professionals and citizens in a complex and evolving world. We achieve this through a distinctive, rigorous, carefully sequenced curriculum that includes a substantial cooperative education program component dating back 100-years. This curricular model, expressed in classrooms, research labs, and professional offices all over the world, integrates practice and theory. It inspires interdisciplinary projects, builds solid corporate partnerships, and contributes to our strength as a leading design institution.
Job Overview
The Myron E. Ullman, Jr. School of Design aims to prepare its students to be skilled professionals who can ably work in local and global markets while respecting the diversity of the human community. The Myron E. Ullman, Jr. School of Design is innovative in teaching and in transforming the design disciplines by infusing learning with the newest design thinking methods and technologies. Through inspired interdisciplinary projects and solid corporate partnerships, the Myron E. Ullman, Jr. School of Design is devoted to furthering its role as a leading design institution.
Our undergraduate and graduate programs empower students in our Myron E. Ullman, Jr. School of Design with a core of knowledge that provides a solid educational base. Our students are prepared for careers in fashion design, communication design, and industrial design by passionate faculty, rigorous academic endeavors, and a world-class professional practice (co-op) program.
The Fashion Design curriculum covers all facets of apparel design, technical design, textiles, design research, fashion illustration, and product development. Students are prepared for careers in fashion design, including apparel design, technical design, CAD design, product development, and trend forecasting. Faculty in the program have opportunities to teach in the Master of Design Program, and in cross-disciplinary teams within the College.
Essential Functions
This position includes a full-time teaching load (18 credit hours per academic year) which entails developing and delivering course content, projects, and supporting materials for skill-based demonstrations incorporating theory, practice, emerging topics, and professional applications in Fashion Design. Additionally, teaching includes instruction in core skills and knowledge such as craft, concept, realization, technology, and professionalism. Teaching will primarily occur at the undergraduate level but may include opportunities to teach in the Master of Design program. Candidates will be expected to conduct and disseminate scholarly research and/or creative work in their area of expertise, and in time, will also be expected to provide leadership in bridging the theory and practice of Fashion Design to form and mentor teams of faculty and students for research initiatives and curricular development within the program. A full-time faculty member serves on various School, College, and/or University committees.
Minimum Requirements
All of the following prior to effective date of the appointment:
Assistant Rank:
Master's degree in fashion design or related field
2 academic years (post-graduate degree) of University-level teaching experience in fashion design or related field
2 years of experience in the fashion, apparel, textiles, or related industry
Associate Rank:
Hold Tenure Status
Master's degree in fashion design or related field
Application Process
The position is available August 15, 2022. Review of applications will begin January 1, 2022 and continue until the position is filled. For more information about the School of Design and the Programs, please visit: https://daap.uc.edu/academics/sod.
To be considered for this position, please upload:
Curriculum Vitae
Cover Letter
Statement of Teaching Philosophy
Statement of Scholarly Research and/or Creative Practice
Names and Contact Information of Three References
Portfolio of Candidate Work (submit as a link or web address)
Portfolio of work produced by students under the direction of the candidate – if applicable (submit as a link or web address)
Please use the additional documents feature as needed for these items.
Compensation and Benefits
UC offers a wide array of complementary and affordable benefit options, to meet the financial, educational, health, and wellness needs of you and your family. Eligibility varies by position and FTE.
Competitive salary range dependent on the candidate's experience.
Comprehensive insurance plans including medical, dental, vision, and prescription coverage.
Flexible spending accounts and an award-winning employee wellness program, plus an employee assistance program.
Financial security via our life and long-term disability insurance, accident and illness insurance, and retirement savings plans.
Generous paid time off work options including vacation, sick leave, annual holidays, and winter season days in addition to paid parental leave.
Tuition remission is available for employees and their eligible dependents.
Enjoy discounts for on and off-campus activities and services.
For all faculty hires official academic transcripts will be required at the time of hire.
The University of Cincinnati, as a multi-national and culturally diverse university, is committed to providing an inclusive, equitable and diverse place of learning and employment. As part of a complete job application you will be asked to include a Contribution to Diversity and Inclusion statement.
As a UC employee, and an employee of an Ohio public institution, if hired you will not contribute to the federal Social Security system, other than contributions to Medicare. Instead, UC employees have the option to contribute to a state retirement plan (OPERS, STRS) or an alternative retirement plan (ARP).
The University of Cincinnati is an Affirmative Action / Equal Opportunity Employer / Minority / Female / Disability / Veteran.
REQ: 69551
SF:OMJ SF:RM SF:HEJ, SF:INS SF:HERC SF:DIV SF:LJN
Assistant/Associate Professor, Fashion Design, College of DAAP
Date: Oct 19, 2021
Location: Cincinnati, OH, US
Facility: Main Campus

The University of Cincinnati is an affirmative action/equal opportunity employer. UC is a smoke-free environment.