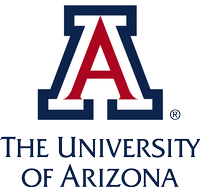 Posting Number: req7345
Department: Sch of Nat Resource&Enviro-Res
Location: Main Campus
Address: Tucson, AZ USA
Position Highlights
The School of Natural Resources and the Environment (SNRE) at the University of Arizona (UA) seeks outstanding applicants for a tenure-track position focused on the ecology and management of the vegetation of working grassland-savanna-shrubland-woodland ecosystems of arid and semi-arid regions. UArizona is the state's sole land grant institution with integrated research-education-outreach programs serving diverse stakeholders, including ranchers, conservationists, and indigenous communities. Societies are facing unprecedented environmental challenges in the stewardship and progressive management of arid lands. These include losses of biodiversity; climate change and increasing climate variability and extremes; unprecedented wildfires; over-exploitation of water, vegetation, wildlife, and other natural resources; invasive species; and habitat fragmentation, degradation and restoration. The successful candidate will (1) conduct research that will help us understand and anticipate these ecological challenges; (2) contribute objective, science-based knowledge to collaborative, dynamic decision-making processes, and (3) provide future scientists, land managers, citizens, and decision-makers with co-developed tools and information needed to address the challenges that confront society and the ecosystems that support us.
Outstanding UA benefits include health, dental, and vision insurance plans; life insurance and disability programs; sick leave and holidays; UA/ASU/NAU tuition reduction for the employee and qualified family members; state and optional retirement plans; access to UA recreation and cultural activities; and more!
The University of Arizona has been recognized for our innovative work-life programs. For more information about working at the University of Arizona and relocations services, please click here.
Employee COVID-19 Vaccine Requirement
All University employees are required to submit documentation demonstrating their full COVID-19 vaccination status as a condition of employment unless granted a religious or disability accommodation. New hires must submit their COVID-19 vaccine documentation or accommodation request within a week of their hire date or by December 8, 2021, whichever occurs later. To learn more about the employee COVID-19 vaccine requirement, submitting vaccine documentation, and/or requesting an accommodation, please visit https://hr.arizona.edu/content/employee-covid-19-vaccine-requirement.  
COVID-19 vaccinations are available at several locations. For more information on vaccine availability in your area, please visit Vaccines.gov.
Duties & Responsibilities
The position will be a 9-month, tenure-track appointment (60-30-10
Research-Teaching-Service) housed in the Ecology, Management, Restoration of
Rangelands program (EMRR) within the SNRE. EMRR and SNRE have strong research,
teaching and outreach programs in rangeland ecology, restoration, and
management; wildlife and fisheries ecology; conservation biology; ecohydrology
and watershed management; global change ecology and management; and arid lands
research. Facilities include two research areas/outdoor laboratories: the
22,000 ha Santa Rita Experimental Range and NEON Desert Southwest site near
Tucson and the V Bar V Ranch northeast of Phoenix.  SNRE is also host to
multiple cooperators including federal (the USGS Arizona Cooperative Fish and
Wildlife Research Unit, the USGS Sonoran Desert Research Station, the National
Park Service Desert Southwest Cooperative Ecosystem Studies Unit, the USGS
Southwest Climate Science Center, the National Phenology Network) and state
(Game and Fish Dept., Dept. of Transportation, Dept. of Environmental Quality)
agencies.
Diversity of thought, background, and experience powers our
culture of innovation, success, and life-changing discovery. We welcome
candidates who have the academic qualifications appropriate for the appointment
at the rank of assistant professor and the ability to work effectively within a
broadly diverse community of students, scholars, and other stakeholders of
Arizona's only land grant university.
Research: We seek a candidate (i) possessing
the acumen to translate site-based knowledge and priorities to landscape-scale
planning and implementation under increasing climate variability and
uncertainty (ii) with the ability to develop and deploy landscape-scale
management recommendations considerate of diverse land-tenure systems, and
(iii) capable of engaging diverse resource users and agencies to identify and
overcome the barriers to effective management of arid and semi-arid bioclimatic
systems . The successful candidate will be expected to engage stakeholders
(communities, regulators, and industry) in the adaptive management process and
in the co-development of research questions and topics deemed most likely to
generate high priority, actionable, and usable information; procure external
funding to address those questions, issues and topics; and produce a strong
record of peer-reviewed and refereed publications in high-impact, indexed
journals. Active participation and leadership in professional societies
emphasizing the ecology and management of rangeland systems (e.g. Society for
Range Management, Ecological Society of America, Society for Ecological Restoration,
etc.) is expected. Start up, as well as dedicated lab space will be provided to
the candidate to enhance the initiation of a robust research program.
Interdisciplinary research is a fundamental component of the
University of Arizona and our School. Accordingly, we seek a candidate with an
enthusiastic approach to collaborative research with colleagues within SNRE, the
Arizona Remote Sensing Center, other units in the College of Agriculture and
Life Sciences, the Udall Center for Studies in Public Policy, The Institute of
the Environment, The College of Social & Behavioral Sciences, The James E.
Rogers College of Law, and across campus.
Teaching: We seek an enthusiastic
educator who will be responsible for developing and teaching courses that
substantively contribute to our B.S., M.S., and Ph.D. programs. The successful
applicant will contribute to undergraduate and graduate curricula in areas
relevant to global arid land ecology. Courses taught will include a graduate
course reflecting the candidate's interests and expertise and one or two
undergraduate SNRE courses likely focusing on the ecology and management
of arid lands as well as adaptive management of natural resources.  Opportunities to develop a new class, merge
existing classes, co-instruct existing classes, or instruct general education
classes are also available. The applicant is expected to advise and mentor both
undergraduate and graduate students within SNRE and the EMRR Program, and be
committed to the recruitment, promotion, and enhancement of the diversity of
our students, particularly those from backgrounds underrepresented in the
discipline.
Minimum Qualifications
Ph.D. (or equivalent degree) in a related field upon hire
Rank: Assistant Professor
Tenure Information
Tenure Track (T/TE)
FLSA: Exempt
Full Time/Part Time: Full Time
Number of Hours Worked per Week: 40
Job FTE: 1.0
Work Calendar: Academic
Job Category: Faculty
Benefits Eligible: Yes – Full Benefits
Rate of Pay: $80,000-$90,000
Compensation Type: salary at 1.0 full-time equivalency (FTE)
Type of criminal background check required: Name-based criminal background check (non-security sensitive)
Number of Vacancies: 1
Contact Information for Candidates
Elise Gornish
Hiring Committee Chair
520-621-3307
Open Until Filled: Yes
Documents Needed to Apply: Curriculum Vitae (CV), Cover Letter, and Four Additional Documents
Special Instructions to Applicant
1. Cover letter describing interested in the position and the candidate's qualifications – 2 page maximum
2. Curriculum Vitae
3. Statement of Research (3 pages max)
4. Statement of teaching (3 pages max)
5. Statement of Contributions to Diversity, Equity and Inclusion (2 pages max)
6. Reference – names and contact information of four individuals who can be contacted for references
Diversity Statement
At the University of Arizona, we value our inclusive climate because we know that diversity in experiences and perspectives is vital to advancing innovation, critical thinking, solving complex problems, and creating an inclusive academic community. As an Hispanic-serving institution and a Native American/Alaska Native-serving institution, we translate these values into action by seeking individuals who have experience and expertise working with diverse students, colleagues, and constituencies. Because we seek a workforce with a wide range of perspectives and experiences, we provide equal employment opportunities to applicants and employees without regard to race, color, religion, sex, national origin, age, disability, veteran status, sexual orientation, gender identity, or genetic information. As an Employer of National Service, we also welcome alumni of AmeriCorps, Peace Corps, and other national service programs and others who will help us advance our Inclusive Excellence initiative aimed at creating a university that values student, staff and faculty engagement in addressing issues of diversity and inclusiveness.

The University of Arizona is a committed Equal Opportunity/Affirmative Action Institution. Women, minorities, veterans and individuals with disabilities are encouraged to apply.