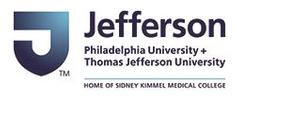 Responsibilities:This leadership position offers the opportunity to work with communication, writing, and other faculty to shape and build Jefferson's Communication program. In addition to teaching and career advising in the program, required work will include cooperating with professionals at the university to market the program, recruit students, build internship opportunities and connect with media professionals in the Philadelphia region on behalf of the program and its students. The successful candidate should possess an established record of scholarship and practice within communication, journalism and media studies with the potential for growth in the future.
Qualifications:
The ideal candidate will have demonstrated excellence in teaching writing, rhetoric, and literature at the college level. Experience teaching full-time is preferred. A record of strong scholarship in the candidate's field(s) of expertise as well as demonstrated engagement in the pedagogy of writing is required. A secondary area of expertise, in an area such as media studies, professional communication, digital humanities, comparative literature, multimodal literacies, social justice or cultural studies, is a plus.
EDUCATION REQUIRED:  Candidate must have a doctorate or a foreign equivalent to a U.S. doctoral degree in Rhetoric and Composition, Literature, or related field.
Application Procedures:

By November 30, 2021, submit a letter of application, curriculum vitae, statement of teaching philosophy, statement of research interests, and a list of three references with contact information as a single PDF to chsjobs@jefferson.edu. Also submit your curriculum vitae along with the site's application form: http://hr.jefferson.edu/human-resources.html Job ID # 9259462. Questions about this position should be addressed to Dean Barbara Kimmelman, Ph.D., at barbara.kimmelman@jefferson.edu
Jefferson (Philadelphia University + Thomas Jefferson University) – East Falls Campus founded in 1884, is a fully accredited, private university with 4,000 part and full time students from 38 states and 42 countries. The University offers more than 60 undergraduate and graduate degree programs leading to the Associate of Science, Bachelor of Science, Bachelor of Engineering, Bachelor of Architecture, Master of Science, Master of Business Administration and doctoral degrees (Ph.D. and OTD). The University offers career-oriented education that blends liberal and professional studies in a way that enables students to grow as individuals and as highly skilled designers, business leaders, architects, health care professionals and scientists. Jefferson faculty work in an interdisciplinary and collaborative environment that values real-world, integrative, professional education, infused with the liberal arts. Visit http://www.eastfalls.jefferson.edu/ for more information.
Conditions of Employment:Covid Vaccination is a requirement for employment at Jefferson for employees working at Jefferson's clinical entities or at the University. If you are not currently vaccinated you will be required to receive the vaccination prior to hire date if you are offered employment, unless you request and receive an approved medical or religious exemption from Jefferson.
Closing Statement:
Jefferson Health delivers state of the art healthcare services to patients throughout the Delaware Valley and southern New Jersey. Jefferson (Philadelphia University + Thomas Jefferson University) provides more than 8,400 students from nearly 40 states and 40 countries with 21st century professional education. Combined, we have over 30,000 employees.
Jefferson Health, with 14 hospitals (seven are Magnet designated by the ANCC for nursing excellence) and 40+ outpatient and urgent care locations, offers a broad range of primary and complex, highly specialized care that touches the lives of more than four million patients annually. U.S. News & World Report has ranked Thomas Jefferson University Hospital among the nation's best in eight specialties. Jefferson Health also includes the NCI designated Sidney Kimmel Cancer Center; it is one of only 70 such centers in the nation.
Thomas Jefferson University has ten colleges and three schools that offer more than 160 undergraduate and graduate programs. Our University is dedicated to inter-professional and transdisciplinary approaches to learning that offer a vibrant and expandable platform for professional education. Through this unique model, we are preparing our students for current and yet to be imagined careers.
As an employer, Jefferson maintains a commitment to provide equal access to employment. Jefferson values diversity and encourages applications from women, members of minority groups, LGBTQ individuals, disabled individuals, and veterans.