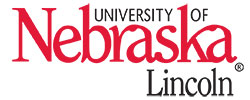 The Johnny Carson Center for Emerging Media Arts invites applications for a tenure-track Assistant Professor of Emerging Media Arts with experience in one or more of the following domains: game design, game development, storytelling, or virtual production.
The Johnny Carson Center for Emerging Media Arts, a newly established $57M interdisciplinary center, research facility, and academic degree at the University of Nebraska-Lincoln, is re-envisioning the university for the 21st century and how students co-create and learn. Current areas of research interests within the Johnny Carson Center for Emerging Media Arts include interactive + immersive storytelling; experience + generative design; XR + VR + AR; games, play + performance; embodied cognition; machine learning + blockchain technologies; sonic + data arts; virtual production + real-time filmmaking; cinematic arts; and entrepreneurship + innovation.
The Johnny Carson Center for Emerging Media Arts envisions being the premiere destination for a faculty and student body seeking a fresh social vision beyond today's media environments that values inclusivity and diversity, plays to the innermost recesses of our imaginations, solves human-scale problems and tells breathtaking stories that stimulate, provoke and inspire. This is an exciting opportunity to be part of the founding team and to set the culture and vision of the Carson Center.
Duties
Duties include teaching a variety of courses at an undergraduate, and eventually, graduate level. As a tenure-track professor you will continue your outstanding creative work and research, help us develop new curriculum, advise and mentor students, and participate in university service and outreach. As part of our community, you will contribute to and promote a culture of equity, diversity, inclusion and belonging.
Minimum Required Qualifications
A terminal degree in emerging media arts, design or a broadly related field, or a Bachelor's degree combined with commensurate professional experience (a minimum of 5 years).
A portfolio of creative work demonstrating achievement in at least one of the following fields: game design; game development; storytelling; 3D rigging and animation; games, play, performance; motion capture; virtual production, game engines; character design, avatars; and/or worldbuilding.
Demonstrated expertise with multiple tools for authoring games, virtual production, and emerging media, as shown through your portfolio of work and CV.
Experience working effectively with people, from the full range of diverse populations contributing to and promoting a culture of equity, diversity, inclusion and belonging in teaching, research, creative practice, and service.
Preferred Qualifications
Strong interest in working collaboratively across disciplines, as shown through previous work experience or demonstrated in your portfolio of work.
Clear and demonstrable awareness of and connections to industry.
Experience in teaching, even if not in the formal setting of higher education.
Ability to learn and teach new software, course content, and professional practices.
Strong commitment to a progressive emerging media arts education and active engagement with the latest industry developments.
Tenure-Track
This position will have an apportionment of 50% teaching, 40% research and creative activity, and 10% service.
We are looking for people who will continually re-invent the curriculum as an ongoing part of their own commitment to continued research and development. We focus on experimentation and production both inside and outside of the classroom. Our approach to learning relies more on collaboration rather than competition so as to cultivate a creative environment in which exploration, analysis, risk, and failure can freely occur. Classes are run in a workshop-like environment facilitating active learning and encouraging discussion of concept, content, technique and impact. All faculty are expected to engage with students beyond the classroom through a culture of project assistance, advising, mentoring, and community.
This position includes a generous start-up package, a comprehensive benefits package, stipend to support research and creative activity, and competitive salary.
Lincoln, Nebraska is the quintessential college community, with its university set in the middle of a dynamic downtown area consisting of restaurants, coffee houses, movie theaters, clubs, bike trails and urban residences. It is a creative, intellectual and vibrant community that loves the arts and is home to the Lied Center for Performing Arts, the Sheldon Museum of Art, and the Mary Riepma Ross Media Arts Center, an art house cinema adjacent to the new Johnny Carson Center for Emerging Media Arts.
How to Apply
The search committee will begin formal review of applications on January 10, 2022 and will continue until appointments are made. Interested applicants must first go to https://employment.unl.edu/postings/75282 and complete the information form. You will be required to attach the following:
Cover Letter – include description of your Creative Work/Research, Training and Teaching experience.
Curriculum Vitae or Resume.
Names and contact information of three references.
Portfolio – Upload a PDF document that includes a list of links OR one link to your online portfolio specifically curated for the search committee, prioritized with your most accomplished work with any writings/statements or notable reviews about your work.
Artist Statement.
Diversity and Inclusion Statement.
Philosophy of Teaching Statement (Optional).
Statements (items 5, 6 and 7) will need to be combined into one document.
The University of Nebraska–Lincoln (UNL) seeks to achieve a working and learning environment that is open to all people. Diversity is the hallmark of great institutions of learning and has long been one of the strengths of our society. Dignity and respect for all in the UNL community is the responsibility of each individual member of the community. The realization of that responsibility across the campus is critical to UNL's success.
As an EO/AA employer, qualified applicants are considered for employment without regard to race, color, ethnicity, national origin, sex, pregnancy, sexual orientation, gender identity, religion, disability, age, genetic information, veteran status, marital status, and/or political affiliation. See http://www.unl.edu/equity/notice-nondiscrimination.