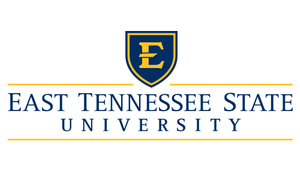 Department: Sport, Exercise, Recreation and Kinesiology – 23550
Job Category: Faculty
Job Summary
The Department of Sport, Exercise, Recreation, and Kinesiology seeks to fill an internship coordinator position. The primary function of the coordinator will be to organize, supervise, and evaluate interns within the department. The coordinator will be expected to reach out to appropriate organizations for internship placement approvals for each program within the department. The coordinator would also be expected to conduct site visits for interns in each program within the department. This is a non-tenure, non-convertible, clinical track 9-month benefit-eligible appointment and renewable upon mutual written agreement.  
Additionally, the internship coordinator may be asked to instruct other courses within the department. This position requires communication with each program coordinator on the progress of each intern within their program, as well as, updated lists of networking/internship placement sites.
The value of employment at ETSU goes far beyond salary. Regular benefited ETSU employees enjoy a full range of benefits, services and programs including paid time off & leave, paid holidays, health and life insurance, retirement, access to University facilities and services and much more! Check out the ETSU Human Resources Benefits page for additional information. https://www.etsu.edu/human-resources/benefits/.
ETSU is committed to a diverse and inclusive workforce by ensuring an environment of openness and acceptance. Successful candidates should have a demonstrated commitment to fostering and advancing equity and inclusion. East Tennessee State University (ETSU) is an Equal Opportunity/Affirmative Action employer.  
The ETSU main campus is located in Johnson City, Tennessee, in the beautiful Appalachian Highlands region. The area is characterized by small towns, rich artistic traditions, and lots of outdoor experiences. Asheville is less than an hour's drive; Knoxville, just 90 minutes. Within 45 minutes of campus, you can hike on the Appalachian Trail and explore the world-famous rhododendron gardens atop Roan Mountain. The mountain streams create recreation opportunities for skiing, boating and bass fishing on nearby TVA lakes, while the mountain ridges just over the border in western North Carolina offer snow skiing; and the Great Smoky Mountains National Park is just two hours away.  
All positions at East Tennessee State University are contingent upon sufficient funding.
Knowledge, Skills and Abilities
Ability to manage, initiate community relations, place and evaluate undergraduate students. 
Must demonstrate excellent communication skills, knowledge of exercise science, sport, and recreational fields.
Ability to work collaboratively with colleagues and students. 
Each program may have different needs, so effective communication with each program coordinator would be expected in order to establish specific needs.
Required Qualifications
Master's Degree or higher in physical education, kinesiology, exercise science, recreation, sport, or a related field at time of hire.
Preferred Qualifications
Previous experience coordinating internship or practicum courses in higher education. Preference will be given to candidates who have experience working with students from diverse backgrounds.
Salary: $40,000.00
Posting Number: F00478P
Close Date: 11/24/2021
Special Instructions to Applicants
All applicants must submit a cover letter and a curriculum vitae. You will also be required to provide names and email addresses of at least 3 references. Unofficial transcripts or a copy of the transcript is acceptable for application purposes. Official transcripts will be required upon hire.

ETSU is an affirmative action/equal opportunity employer.