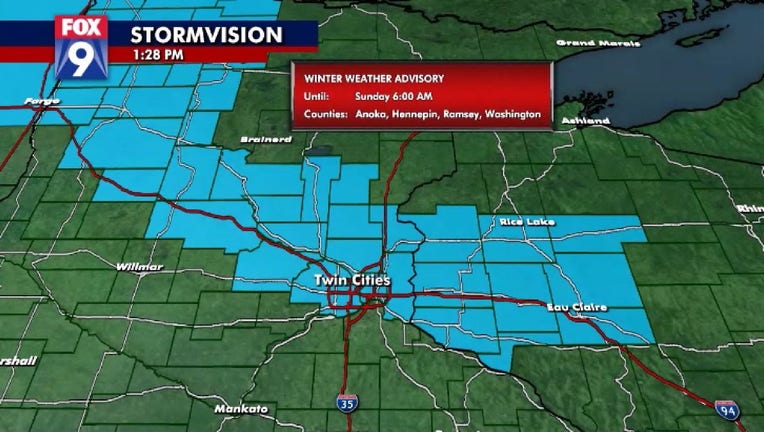 (FOX 9) – Drivers are being reminded to be careful on the roads this weekend as snow penetrates parts of Minnesota.
A winter weather forecast is in effect for the Twin Cities subway until Sunday at 7 p.m. 6.00. This includes Anoka, Hennepin, Washington and Ramsey counties.
The snow will continue to push eastward, with some icy rain falling in parts of southwestern Minnesota. Most of the accumulation will be along and north of I-94.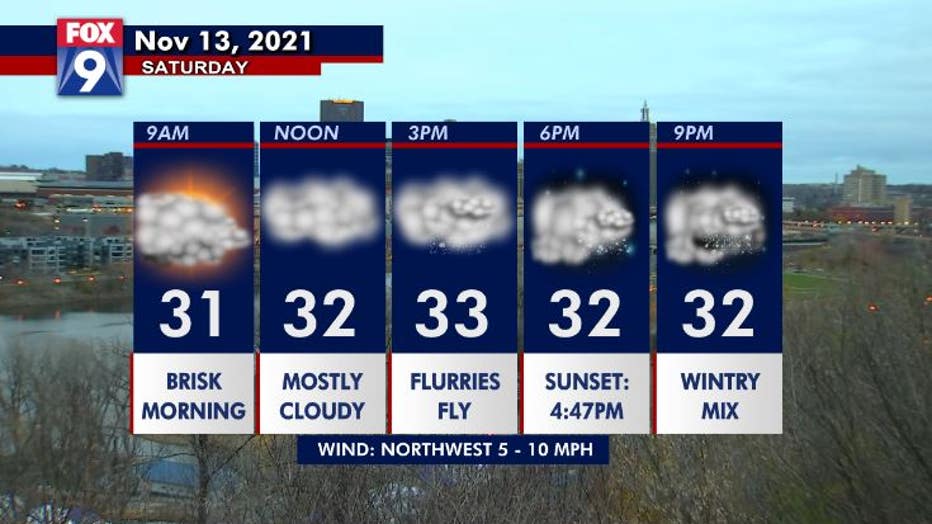 The Minnesota State Patrol reported 55 crashes across the country from 6 p.m. 6 for dinner Saturday. Of these accidents, 10 involved injuries. There were also 10 spinouts and 2 jackknifed semifinals.
Take it slower on your drive and watch out for icy spots.
.