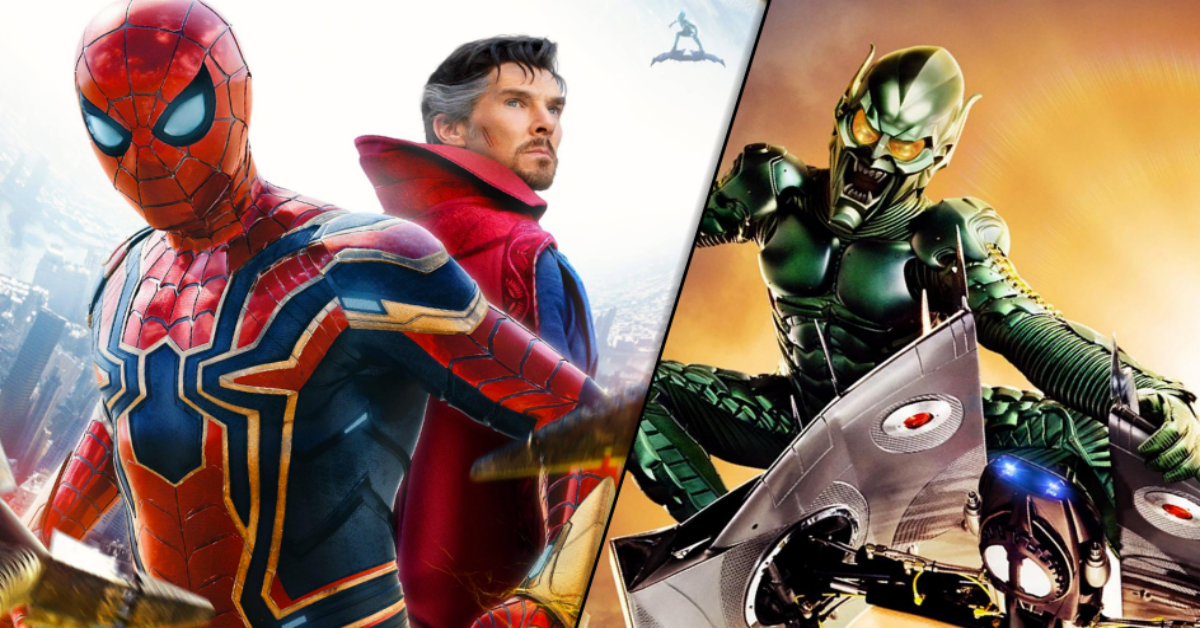 The Green Goblin (Willem Dafoe) slips again on the new poster for Spider-Man: No Way Home. Nearly 20 years after the superhero in green clothes terrorized New York City in the 2002's Spider Man, dying as he is impaled by his own glider in battle with Peter Parker (Tobey Maguire) in his universe, Norman Osborn is born again – this time in the Marvel Cinematic Universe. Gobbie returns next door Spider-Man 2's Doctor Octopus (Alfred Molina) and other sinister supervillains from across the multiverse unleashed as MCU's Spider-Man (Tom Holland) asks Doctor Strange (Benedict Cumberbatch) to cast a dangerous spell with unforeseen consequences for Marvel and Sony Spider Man universes.
Before the audience gets another look at Spider-Man and Strange's multiverse team-up in the other No way home the trailer swings online this week, Dafoe's Green Goblin gets closer to the reality-bending poster teasing an eerie showdown with Doc Ock and Electro (Jamie Foxx).
Here's a closer look at the Green Goblin in the new #SpiderManNoWayHome poster! pic.twitter.com/asj7ZFnbRE

– Spider-Man: No Way Home News (@spideysnews) November 15, 2021
Dafoe dismissed rumors of his return No way home – but that was before Osborn's manic laugh, heard in the record-breaking first trailer, and a pumpkin bomb teased Green Goblin's explosive entrance to the MCU. Spider-Man's secret identity was revealed by Mysterio (Jake Gyllenhaal) and J. Jonah Jameson (JK Simmons) in the last moments of Far from home, which increases the stakes for Peter Parker and his loved ones: Aunt May (Marisa Tomei), best friend Ned (Jacob Batalon) and boyfriend MJ (Zendaya).
"Everyone around him who cares about him and loves him is in danger … As soon as they fall in love, everything else starts to crumble," Zendaya told earlier. empire. Added Marvel Studios President and Spider Man Producer Kevin Feige: "We knew we were forcing ourselves to deal with the fact that his identity was revealed … Now we see how his last year in complete chaos."
See what Marvel fans have to say about this latest gobbie glimpse ahead of Green Goblin's return in Spider-Man: No Way Home, which goes to the cinema on December 17:
.