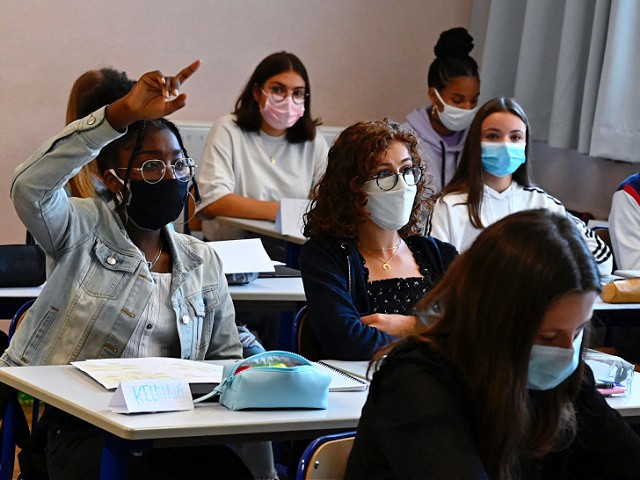 A New York City middle school plans to racially segregate students for discussions on social justice and identity issues next week. New York Post reported Thursday.
It will Lower Manhattan Community School keep the discussions on November 23 and 24 to fulfill its mission to "abolish the legacy of racism and oppression in this country that are affecting our school community," read an email sent to parents by Principal Shanna Douglas.
White, Asian and multi-racial students are expected to have their own categories, while black students and Hispanic students will be combined into one group, the principal's email reportedly said.
"On November 23 and 24, 7th and 8th graders will explore the question 'How do our racial identities affect our experiences?' in affinity groups, "Douglas said." An affinity group is a group formed around a common interest. "
Manhattan school to sort children by race during discussions of social justice https://t.co/xmj5lZnuiY pic.twitter.com/LfQEHBT9Gu

– New York Post (@nypost) November 19, 2021
Apparently, there will be an extra group available for those who are uncomfortable with the planned format. This group will discuss the question, "Why do we talk about racial identity at all?"
"This optional program was developed in close coordination with both the school leadership team, the PTA and families," said Education Department spokesman Nathaniel Styer, who said it is "quite clear to both students and parents that anyone can opt out of these two day parties if they want it."
According to Post, Douglas wrote that she focuses on race because "students talk about it as race has become a popular topic on social media, or parents talk even more about it at home because of recent events across the nation."
The principal added that the school is 44 percent Asian, 29 percent white, 15 percent Latin American and 8 percent black, and has not been able to adequately address racial issues in the past.
While some parents told it Post the school and the teachers "know how to deal with" the subject race, others were not comfortable with the exercises, and expressed concern that they contributed to a climate of division.
"I think a lot of us feel like this is too much," one mother said. "But most parents are too scared to say anything at this point. Why do we separate our children like that?"
One father said some families would prefer to prioritize traditional academic topics over political issues.
"Learn the story," he said. "Tell that story. I'm totally for an honest account. But this is something else. It's insidious."