Midwives have warned that maternity care is at the "breaking point" and the "crisis" should be tackled by the government as a "national emergency".
They are used to giving birth to babies, but on Sunday they came with the message that they feel tired, overworked and underpaid.
Thousands of midwives gathered for guards across the country to raise awareness about the problem.
March with midwives demonstrations in England, Scotland and Wales were held to highlight staff and working conditions issues.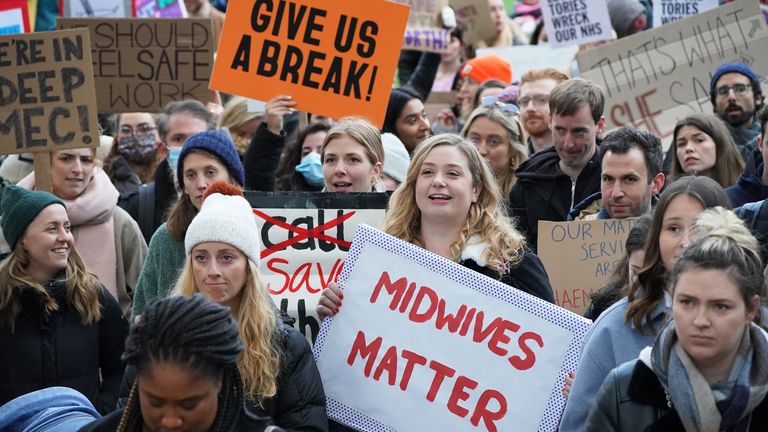 They urge the government to act now to tackle staff shortages and security in maternity wards.
It comes as a recent study from the Royal College of Midwives showed that more than half of staff are considering leaving.
And for every 30 midwives recruited, 29 of them will quit.
This means that it is currently "critically uncertain" to have a child in the UK today, warn campaigners.
The question was reflected on posters that read "babies deserve better" and "midwives for life, not just for birthdays".
At a guard in London's Parliament Square, I spoke to midwives with decades of experience, as well as those who had just qualified.
The message was the same.
They felt ignored. They work extremely many hours, and when the parents are not happy – they face the backlash.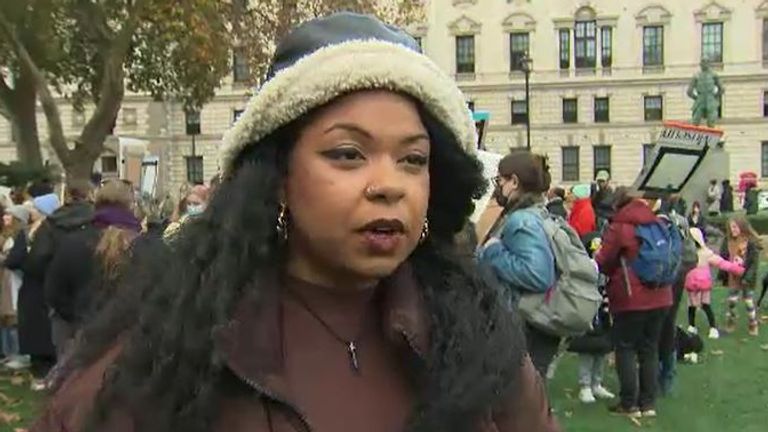 Iaa'iqa Shazati qualified just before the COVID pandemic and says she has already tried to deliver her message once before but has changed her mind.
She said: "It's the pressure of wanting to give really good one-on-one care, but to feel rushed. You may have a great birth, but the first thing you think of is' oh my god, I need my notes done and there's someone upstairs going down '. "
"You can not even give that woman the hour-to-skin hour she needs, uninterrupted with her baby," she continued.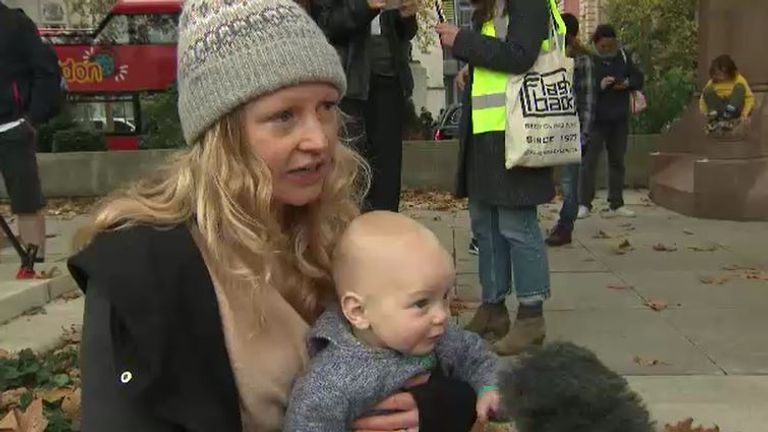 And Hannah Rogers, who has been in the field for almost 20 years, could relate to that.
She said she went into the subject to "make a difference" and for women to feel "loved and cared for".
However, she says she often goes to work "and feels worried about the number of women you are going to care for".
"It makes you feel sick."
But it was not only the midwives who protested, it was also service users who say that their labor force has been affected by the problems in the profession.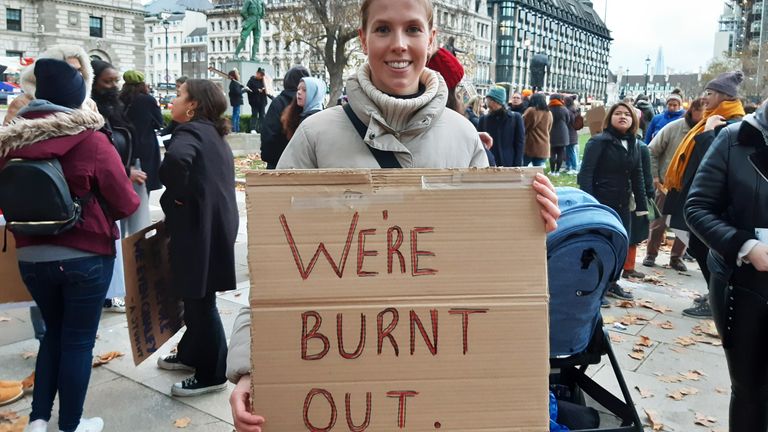 Some service users have complained about being forced or bullied to ensure compliance.
The government says there are more midwives in the NHS now than ever, with a £ 95m recruitment effort underway with the aim of hiring a further 1,200.
A spokesman for the Department of Health and Social Care said: "We are committed to patient safety, eradicating unavoidable injuries and making the NHS the safest place in the world to give birth.
"Midwives are doing an incredibly important job and we know how challenging it has been for those working during the pandemic.
"Staff mental health and well-being remains a key priority, and the NHS continues to offer a wide range of support, including through dedicated guides and mental health and wellness hubs."