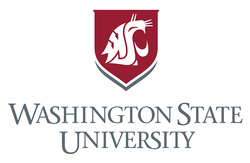 Assistant Applied Scientist
Title:
1183-YN – Social Scientific Assistant
Business Title:
Assistant Applied Scientist
Location:
Employee Type:
Admin. Professional (+) (Fixed Term)
Job Family:
Administrative Professional – OT Eligible
Position Details:
Summary of Duties:
The Assistant Applied Scientist will work with research teams and collaborators to assist in integrated research, extension, and communication relating to sustainable agriculture, with a focus on Washington's many different irrigated and dryland cropping systems. Active projects include several that aim to provide new technologies for individuals working to ensure current and future water for agriculture and other multiple purposes – including instream, municipal, and flows for hydropower. Projects are multi-institutional, include both minority-serving institutions and land grant institutions, are strongly interdisciplinary, and integrate activities to encourage participation of diverse individuals and groups in technology development and deployment. Projects also intentionally explore the social, institutional and economic environment in which technologies are deployed.
The successful candidate will collaborate with other team members and our clientele in both virtual and in-person formats to define research and extension questions of interest, and design research and data analysis activities, which they will then lead in carrying out. They will collaboratively explore others' research results, co-developing knowledge with our team and varied external partners. They will also play an integral role in synthesizing results for our clientele. They will also contribute to the development and execution of long-term extension strategies to support a more resilient, equitable and climate-smart agricultural sector. They will integrate highly technical research project results, information on uncertainty and other technical materials into a variety of outreach formats, including Extension publications, blog articles, podcasts, project reports, academic publications, webinars, and social media for dissemination to clientele.
This position will be primarily based near one of our WSU system locations; however, if you live in Washington, Idaho and Oregon, remote/hybrid work may be available. The position will be housed within WSU's Center for Sustaining Agriculture & Natural Resources (CSANR). Collaborating with partners across Washington State University and beyond, CSANR contributes to efforts in sustainable agriculture, food, and natural resource systems that are economically viable, environmentally sound, and socially responsible. The Center is committed to inclusive excellence, with our work guided by a Diversity, Equity, and Inclusion roadmap. CSANR's long-term partnerships with local communities, farmers, ranchers, agribusiness, non-profits, agency staff, and policy makers-in addition to local, regional, national and international researchers-help ensure that our research and extension efforts respond to the needs of the state, region, and broader world.
Duties and Responsibilities:
Research (60%)
Analyze existing data, and design and collect complementary data to better understand information needs and communications styles of a range of external audiences.
In consultation with other team members, interact with cooperators, clientele, and colleagues to define research and extension questions of interest, explore research results, and work towards data-gathering and active knowledge co-development with a variety of external partners.
Work with supervisor and interdisciplinary research and extension teams to design and conduct essential research and data analysis activities, including defining research problems, designing approaches or hypothesis and methodology, analyzing results, developing conclusions, and presenting research results in publishable form.
Synthesize complex, interdisciplinary research and data analysis results for a range of technical and non-technical stakeholder audiences, utilizing a variety of formats.
Identify opportunities for and pursue targeted journal articles and peer-reviewed Extension publications.
Identify and support opportunities for continued project development.
Data Analysis and Visualization (10%)
Develop and edit figures to convey complex scientific information.
Research and Extension Support (20%)
Conduct literature reviews.
Work with research teams to prepare and edit project reports.
Organize logistics associated with research projects and interactions with external stakeholders.
Supervision and Training (5%)
As needed, train, advise and lead, students and other personnel with regards to project-based work.
Supervise student workers, interns and part time help.
Other (5%)
Perform other duties as assigned.
Required Qualifications:
A Bachelor's degree in social or behavioral science, business or economics discipline and three (3) years of progressively responsible related professional research experience. Any combination of relevant education and experience may be substituted for the educational requirement on a year-for-year basis except when there are legal requirements, such as a license/certification/registration.
Additional Requirements:
Masters degree in a relevant field such as social sciences (ideally with a focus on agricultural or natural resource issues), agricultural sciences, natural resource sciences, hydrology, agricultural engineering, adult education, or science communications.
Demonstrated interest in effectively communicating applied science to stakeholders.
Demonstrated ability to communicate research results effectively verbally, in writing, and through other communications media.
Demonstrated ability to both work effectively as a team member and work independently.
Excellent interpersonal communication skills, including with peers, professionals, and the general public.
Strong quantitative analysis skills.
Preferred Qualifications:
Record of publications, including journal articles, extension publications, and popular media.
Spatial analysis skills (e.g. experience with analysis in GIS or other).
Track record of successful grantsmanship and/or fund raising.
PhD in a relevant field.
Additional Information:
Area/College: CAHNRS
Department Name: Center for Sustaining Agriculture & Natural Resources (CSANR)
City, State, Zip: Remote/hybrid option
Department Link: https://csanr.wsu.edu/
Monthly Salary: $4,000 Commensurate with Qualifications and Experience
FTE: 100%
Permanent/Temporary/Project: Temporary grant-funded for two years. Strong potential for extension beyond that timeframe contingent on continued funding and satisfactory performance.
Temporary End Date: This is a temporary position expected to end on December 31, 2023. Renewal is dependent on the need for extension and/or if additional funding is secured to extend employment.
Applicant Screen Date: Screening of applicants will begin on December 19, 2021 and will remain open until filled.
Background Check: This position has been designated by the department to require a background check.
Application Instructions: Applicants must attach the following documents to their online application: 1) A cover letter or one page summary of your relevant experience and interests and 2) Resume. Application materials should clearly communicate how the applicant meets all required qualifications and additional requirements. Applicants are required to include contact information for professional references within the application.
Required Documents:
A cover letter or one page summary of your relevant experience and interests
Resume
Time Type:
Full time
Position Term:
12 Month
WASHINGTON STATE UNIVERSITY IS AN EQUAL OPPORTUNITY/AFFIRMATIVE ACTION EDUCATOR AND EMPLOYER. Members of ethnic minorities, women, special disabled veterans, veterans of the Vietnam-era, recently separated veterans, and other protected veteran, persons of disability and/or persons age 40 and over are encouraged to apply.
WSU employs only U.S. citizens and lawfully authorized non-U.S. citizens. All new employees must show employment eligibility verification as required by the U.S. Citizenship and Immigration Services.
WSU is committed to providing access and reasonable accommodation in its services, programs, activities, education and employment for individuals with disabilities. To request disability accommodation in the application process, contact Human Resource Services: 509-335-4521 (v), Washington State TDD Relay Service: Voice Callers: 1-800-833-6384; TDD Callers: 1-800-833-6388, 509-335-1259(f), or hrs@wsu.edu.
To apply, visit https://wsu.wd5.myworkdayjobs.com/en-US/WSU_Jobs/job/Assistant-Applied-Scientist_R-3547-1
Washington State University is an Equal Opportunity/Affirmative Action Educator and Employer.
jeid-55fa00d24ca7c44abd426cf34eb5d32f