[ad_1]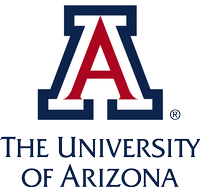 Posting Number: req7768
Department: Teachg Learning Sociocult Stds
Location: Main Campus
Address: Tucson, AZ USA
Position Highlights
The Department of Teaching, Learning and Sociocultural Studies located in the College of Education (COE) at the University of Arizona invites applications in the area of Early Childhood Education. This is for an Assistant Professor of Practice position that is designed to accommodate a broad range of specializations within the department's core focus on learning and teaching in social contexts. The academic position begins January 2022.
The successful candidate will serve as Director of Early Childhood Education (ECE). The department has established innovative approaches to undergraduate ECE studies including a teacher certification program with a focus on Communities as Resources in Early Childhood Teacher Education-CREATE-and is currently searching for an educator to direct the education of undergraduate ECE majors.
This position will involve administering undergraduate ECE programs, teaching in undergraduate ECE programs (e.g. courses in theories of child development; funds of knowledge; family, school, and community partnerships; early math, literacy, arts and/or science education), and working in coordination with national, state and local organizations to advocate for ECE. This position will also include recruitment of students and instructors and envisioning how the program might continue to evolve and grow in response to new opportunities and challenges.
Existing faculty research and teaching interests related to ECE include the teaching and learning ecologies of linguistically/culturally diverse students; family and community resources in diverse in- and out- of school contexts; family-community-school partnerships; early childhood teacher education; equity and social justice education; children's rights and participation; and early literacy and language development. We seek to enhance our leadership and contributions in this field and to further strengthen our undergraduate programs in ECE. We expect the candidate will be knowledgeable about the field, including global and alternative perspectives.
This career-track appointment is not eligible for tenure.
Search Committee will begin reviewing applications on December 10, 2021
Outstanding
UA benefits include health, dental, and vision insurance plans; life
insurance and disability programs; sick leave
and holidays; UA/ASU/NAU tuition reduction for the employee and qualified
family members; state and optional retirement plans; access to UA recreation
and cultural activities; and more!
The University of Arizona has been
recognized for our innovative work-life programs. For more information about
working at the University of Arizona and relocations services, please visit http://talent.arizona.edu/
Employee COVID-19
Vaccine Requirement
All University employees, including
student workers and graduate assistants/associates, must verify that they are
fully vaccinated for COVID-19, unless they have been granted a religious or
disability/medical accommodation.
Duties & Responsibilities
Teaching courses related to ECE and the content
areas with emphasis from birth to early grades. 
Developing and implementing professional development for mentor teachers and
students.
Program and course development.
Overseeing student progress through the program.
Recruiting and interviewing potential students.
Recruiting and collaborating with community partners.
Participating in university, college, and department meetings as well as with
local, state and/or national early childhood focused agencies and
organizations.
Contributing to university and community initiatives involving early
childhood education.
Working closely with and supporting current TLS faculty, graduate students,
and staff.
Supervising program staff.
Completing program accreditation.
Other duties as assigned.
Knowledge, Skills and Abilities
Knowledge of community college and university pathways.
Commitment to linguistic and culturally diverse populations.
Demonstrated excellence in university-level teaching and/or providing professional development.
Understanding of public schools and pre-school systems.
Interest in and experience with active and collaborative learning, the instructional use of innovative technology, and hybrid and online learning.
Enthusiasm for working in a multidisciplinary and community environment.
Minimum Qualifications
A Ph.D. or Ed.D. in ECE or a related field.
Teaching experience at the early childhood or early
elementary school grades (birth to age 8).
Preferred Qualifications
Experience teaching in pre-K settings.
Experience in Understanding of ethical and political dimensions of ECE.
Experience in program administration.
Experience initiating and/or developing community-based relationships with public, non-profit and for-profit programs in diverse communities.
Experience in teacher education and certification.
Bilingual (Spanish/English).
Active in national organizations related to ECE and/or higher education.
Rank: Assistant Professor
Tenure Information
Career-Track (CT)
FLSA: Exempt
Full Time/Part Time: Full Time
Number of Hours Worked per Week: 40
Job FTE: 1.0
Work Calendar: Academic
Job Category: Faculty
Benefits Eligible: Yes – Full Benefits
Rate of Pay: DOE
Compensation Type: salary at 1.0 full-time equivalency (FTE)
Type of criminal background check required: Name-based criminal background check (non-security sensitive)
Number of Vacancies: 1
Contact Information for Candidates
Maggie Shafer
Open Until Filled: Yes
Documents Needed to Apply: Curriculum Vitae (CV), Cover Letter, and Two Additional Documents
Special Instructions to Applicant
Applicants must submit the four following documents:
Cover Letter
Current Curriculum Vitae
Diversity statement should describe how candidates' research, teaching, and service promote and contribute to our shard goals of social justice, diversity, equity, and inclusion in education (to be uploaded into an "Additional Document" slot).
Name and contact information for THREE references (phone and email) in one PDF document (to be uploaded into an "Additional Document" slot).
Diversity Statement
At the University of Arizona, we value our inclusive climate because we know that diversity in experiences and perspectives is vital to advancing innovation, critical thinking, solving complex problems, and creating an inclusive academic community. As an Hispanic-serving institution, we translate these values into action by seeking individuals who have experience and expertise working with diverse students, colleagues, and constituencies. Because we seek a workforce with a wide range of perspectives and experiences, we provide equal employment opportunities to applicants and employees without regard to race, color, religion, sex, national origin, age, disability, veteran status, sexual orientation, gender identity, or genetic information. As an Employer of National Service, we also welcome alumni of AmeriCorps, Peace Corps, and other national service programs and others who will help us advance our Inclusive Excellence initiative aimed at creating a university that values student, staff and faculty engagement in addressing issues of diversity and inclusiveness.

The University of Arizona is a committed Equal Opportunity/Affirmative Action Institution. Women, minorities, veterans and individuals with disabilities are encouraged to apply.
[ad_2]

Source link