[ad_1]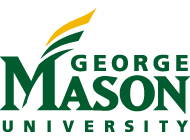 Department: Office of the Provost
Web Announcement:
Educational Developer, Stearns Center for Teaching and Learning
As part of a set of institutional commitments to transformative, inclusive, high-impact learning, George Mason University's Stearns Center for Teaching and Learning invites applications for an Educational Developer with a specialization in inclusive and equitable pedagogies, course design, and faculty development.
George Mason University has a strong institutional commitment to the achievement of excellence and diversity among its faculty and staff, and strongly encourages candidates to apply who will enrich Mason's academically and culturally inclusive environment.
This position will provide faculty-development leadership for equity-focused campus-wide programs such as our current Anti-Racism and Inclusive Excellence initiative and our Transformative Education Quality Enhancement Program.
About the Position:
This position will provide faculty-development leadership for the creation, implementation, and assessment of programs for faculty as they align their course designs and pedagogies to support our school-wide, five-year Anti-Racism and Inclusive Excellence initiative. This position will also provide faculty-development coordination for the university's Quality Enhancement Plan: Transformative Education Through Anti-Racist Community Engagement. Finally, this position will support the ongoing activities and mission of the Stearns Center. The position will report to the Director for Teaching Excellence within the Stearns Center.
Responsibilities:
In partnership with the Stearns Center team, develop, implement, and assess programs to enhance inclusive, accessible, and equitable teaching at all course levels, across course modalities (in-person, hybrid, and online), and among all instructor types (graduate instructor, adjunct faculty, and full-time faculty);
Coordinate with, and provide faculty-development leadership for, campus-wide initiatives related to inclusive excellence, and collaborate with college and school leaders in designing and assessing local support for faculty in these areas;
Develop and share resources to improve inclusive, accessible, and equitable teaching and learning; and
Provide inclusive-teaching resources to integrate with ongoing Stearns Center initiatives (e.g., Continuing Professional Development workshops, Course ReDesign Academies, Faculty Orientations, Writing Across the Curriculum, Innovations in Teaching and Learning Conference, Online Course Design).
Required Qualifications:
A Ph.D. or Ed.D. is required; or any combination of education and experience equivalent to a Ph.D. or Ed.D;
Some (generally at least two years) college-level teaching experience; and
Some (generally at least one year) leadership or strong active role in inclusive excellence faculty development programming.
Expected Qualifications:
The candidate should be able to provide evidence of the following:
Demonstrated success working with faculty on teaching and learning approaches, particularly in relation to issues of inclusion, access, and equity;
Knowledge and understanding of current professional development approaches specifically around the development, implementation, and assessment of inclusive and equitable teaching practices;
A strong commitment to educational excellence and to new ideas and approaches for strengthening teaching and student learning;
A record of teaching excellence as an instructional faculty member, including experience with courses where practices and content engaged students in inclusive and equitable learning;
Demonstrated expertise in promoting teaching effectiveness and inclusive practices in undergraduate and graduate programs;
General knowledge and understanding of current educational practices in faculty and graduate student development, teaching, and assessment;
Strong communication and interpersonal skills, including the ability to build and maintain collaborative and confidential relationships; and
We seek candidates who are flexible, well-organized, inquisitive, detail-oriented, creative, ethical, and prepared to thrive in our busy, diverse, and collaborative environment.
Preferred Qualifications:
Candidates will be particularly competitive for this position if they have experience/expertise in one or more of the following:
Planning, implementing, or leading extended faculty development programming at the university level;
Teaching and research directly related to issues of inclusivity, accessibility, and/or equity;
Teaching in social science, health science, and/or business/management courses;
Supporting faculty from historically under-represented groups; and/or
Facilitating learning across multiple course modalities.
George Mason University:
George Mason University is an innovative and inclusive academic community committed to creating a more just, free, and prosperous world. As the largest public, comprehensive public university in Virginia, with nearly 40,000 students, 78 undergraduate majors, 94 master's programs, 38 doctoral programs, and a law school, Mason continues to expand on all fronts essential to a leading global university, i.e., academic programs and programming, new construction on all three of our Virginia campuses and program expansion on our Korea campus, innovative international initiatives, and more.
George Mason is home to one of the country's most diverse student populations: our undergraduate student body is majority-minority, and upwards of 80 languages can be heard on campus at any given time. We also serve as a campus center with the Truth, Racial Healing, and Transformation initiative from the Association of American Colleges and Universities, and have recently partnered with the American Council of Education's Internationalization Laboratory.
George Mason's Fairfax and Arlington campuses are a short metro ride away from Washington, D.C.'s public museums, the Library of Congress, and a thriving arts and theater scene. Community members can also experience wonderful theater, opera, and dance at our Center for the Arts (Fairfax campus) and Hylton Performing Arts Center (Science and Technology campus). For outdoor enthusiasts, the campus is in close proximity to the Blue Ridge Mountains and the Chesapeake Bay and two hours from the ocean.
Salary: Commensurate with education and experience
Location: Fairfax, VA
Mason Ad Statement:
Great Careers Begin at Mason!
George Mason University is an innovative, entrepreneurial institution with national distinction in both academics and research. Mason holds a top U.S. News and World Report "Up and Coming" spot for national universities and is recognized for its global appeal and excellence in higher education.
Mason is currently the largest and most diverse university in Virginia with students and faculty from all 50 states and over 135 countries studying in over 200 degree programs at campuses in Arlington, Fairfax and Prince William, as well as at learning locations across the commonwealth. Rooted in Mason's diversity is a campus culture that is both rewarding and exciting, work that is meaningful, and opportunities to both collaborate and create.
If you are interested in joining the Mason family take a look at our current opportunities and catch some Mason spirit at jobs.gmu.edu/!
George Mason University, Where Innovation is Tradition.
New hires starting after August 15, 2021, must have received at least one COVID-19 vaccination by their start date, be fully vaccinated within 45 days of their start date, and submit documentary proof unless they have an approved medical or religious exemption by their start date. For updated George Mason University COVID-19 vaccination requirements, please visit George Mason University Vaccination Requirements.
Special Instructions to Applicants:
For full consideration, applicants must apply for position number FA19Jz at http://jobs.gmu.edu/ ; complete and submit the online application; then upload a cover letter, current CV, statement of teaching philosophy, and a list of at least 3 references. Review of applications will begin January 28, 2022 and continue until the position is filled.
Equity Statement:
George Mason University is an equal opportunity/affirmative action employer, committed to promoting inclusion and equity in its community. All qualified applicants will receive consideration for employment without regard to race, color, religion, sex, sexual orientation, gender identity, national origin, age, disability or veteran status, or any characteristic protected by law.

George Mason University is an equal opportunity employer encouraging diversity.
[ad_2]

Source link