Local

The controversial monument has been destroyed three times in the last 18 months.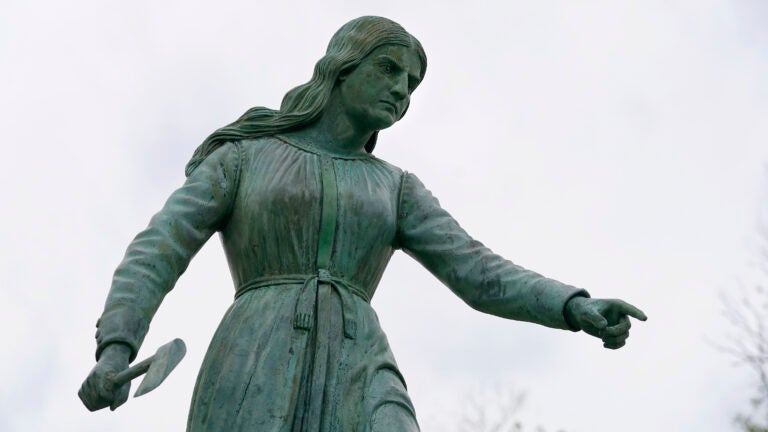 For the third time in the last 18 months, a controversial statue in downtown Haverhill has been vandalized, according to Eagle-Tribune.
According to the WHAV, the monument was vandalized with red paint sometime between last Wednesday night and Thanksgiving morning.
The statue depicts Hannah Duston, or Dustin, who allegedly slaughtered her Indians after the gruesome murder of her baby. Historians dispute some of the popular facts in the narrative.
Plaques at the bottom of the monument, which show Duston swinging an ax or ax, refer to Indians as "wild," according to the WHAV.
Haverhills Mayor James Fiorentini told Eagle-Tribune that he has long had concerns about the appropriateness of the statue.
"But it's never appropriate to vandalize the things we disagree with," he said.
The city has considered moving or altering the statue, which was erected in 1879, according to NBC Boston.
Diane Dustin Itasaka, an eighth-generation descendant of Duston, told the television station that her father's image is misunderstood
"We see her image as one – most of us in society – as one who survived," she said.
Subscribe to newsletter
Stay up to date on all the latest news from Boston.com