The video was released on November 30th (I checked the tag and it was not posted yet). It has Blue Ivy and Rumi Carter (daughters of Beyoncé and her husband), Natalia Bryant (daughter of Kobe and Vanessa Bryant), Ava and Deacon Philippe (Reese Witherspoon and Ryan Phillippe's children).
Sources say there are also professional athletes in the video, but since I do not watch sports, I only recognized the guy from the gif I like, James Harden (NBA star playing for the Brooklyn Nets, according to Google search).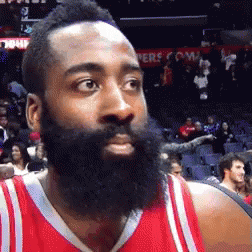 Sorry, mods, first time I use the new editor.
Sources: LaineyGossip, tweet, video
.