The decision on Rogel Aguilera-Mederos' verdict was among several year-ends and pardons issued by Polis.
About 5 million people signed an online petition asking for pardon for Aguilera-Mederos, who was convicted of killing vehicles and other charges in the explosive 2019 pile that killed four people.
Aguilera-Mederos testified that he was towing timber when the brakes on his semi-trailer failed as he was heading down a steep road on Interstate 70 at the foot of Rocky Mountain. His truck plowed into vehicles that had slowed down due to another wreck, triggering a chain reaction crash and a fireball that corroded vehicles and melted parts of the highway.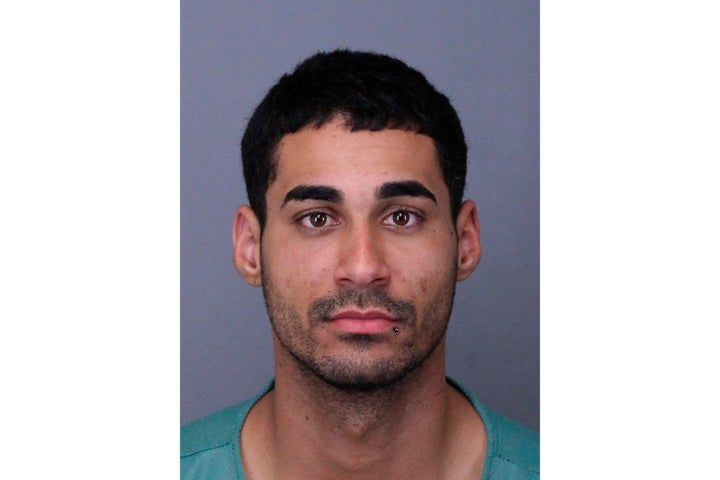 Prosecutors had claimed that when Aguilera-Mederos' truck drove down from the mountains, he could have used a runaway ramp along the interstate highway designed to safely stop vehicles that have lost their brakes.
District Attorney Alexis King said Thursday she was disappointed with the governor's decision. She said it was too early and went against the wishes of the surviving victims and families who lost their loved ones, who wanted to have the judge who oversaw the trial decide the appropriate punishment.
"We meet with the victims and their loved ones tonight to support them in navigating this unprecedented act and to ensure that they are treated with justice, dignity and respect during this difficult time," she said in a statement.
The accident killed 24-year-old Miguel Angel Lamas Arellano, 67-year-old William Bailey, 61-year-old Doyle Harrison and 69-year-old Stanley Politano.
The governor said the case would hopefully spur a discussion on sentencing laws, but he noted that any future changes would not help Aguilera-Mederos.
"There is an urgent need to remedy this unjust sentence and restore confidence in the uniformity and fairness of our criminal justice system, and that is why I have chosen to transpose your sentence now," Polis wrote.
.