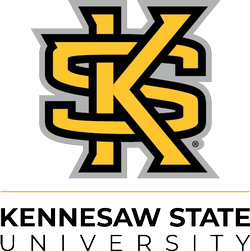 Chair of the Department of Mechanical Engineering
Job ID: 231755
Location: Marietta, Georgia
Full/Part Time: Full Time
Regular/Temporary: Regular
About Us
A leader in innovative teaching and learning, Kennesaw State University is one of the 50 largest public institutions in the country. KSU offers more than 150 undergraduate, graduate and doctoral degrees to its more than 41,000 students. With 11 colleges on two metro Atlanta campuses, Kennesaw State is a member of the University System of Georgia and the second-largest university in the state. The university's vibrant campus culture, diverse population, strong global ties, entrepreneurial spirit, and Division I athletics draw students from throughout the region and from 92 countries across the globe. Ranked a top choice for students by U.S. News, Kennesaw State is a Carnegie-designated doctoral research institution (R2), placing it among an elite group of only 6 percent of U.S. colleges and universities with an R1 or R2 status.
Location
Our Kennesaw campus is located at 1000 Chastain Road NW, Kennesaw, GA 30144. Our Marietta campus is located at 1100 South Marietta Parkway, Marietta, GA 30060.
Department Information
The Southern Polytechnic College of Engineering and Engineering Technology is the second largest engineering college in Georgia with nearly 5,000 students. Students receive hands-on learning experiences from industry-expert faculty in the University's state-of-the-art facilities to produce Georgia's next generation of integrated engineers, with technical knowledge, intellectual depth, and experience in professional skills. The College has two programs in the top 20 largest programs in the country and the third largest African American student enrollment among engineering colleges. The College also has a doctoral degree in interdisciplinary engineering.
For more information related to the college, please visit the website at https://engineering.kennesaw.edu/ .
The Mechanical Engineering Department is the largest in the Southern Polytechnic College of Engineering, and consists of about 1570 undergraduate students, 40 graduate students, and 25 full-time faculty members. The Department houses an undergraduate degrees and a master's degree. The faculty are committed to delivering a nationally recognized program designed to prepare students for pioneering careers in mechanical engineering. Scholarship in the Department spans both industry and government funded research projects which are very often focused on the practical applications of engineering.
For more information related to the department, please visit the website at https://engineering.kennesaw.edu/mechanical/.
Job Summary
Kennesaw State University is now accepting applications for a twelve-month, tenured faculty position as Professor and Chair of the Department of Mechanical Engineering. Application deadline has been extended with an updated start date as early as July 1, 2022.
Responsibilities
The primary responsibilities of the Chair include, but are not limited to, providing academic oversight of programs, supporting a transparent shared governance environment, managing and allocating resources, establishing and implementing the Department's strategic plan, managing and developing faculty and staff, reviewing and managing the Department's budget, working with external advisory boards, and leading accreditation processes. Quality teaching and research are expected, though workload is negotiable.
The Department seeks a leader who can expand and promote innovative undergraduate and graduate programs. The ideal candidate should support and encourage a culture of diverse scholarship, teaching and service activities as well as foster a climate of collaboration and collegiality. The Chair should be able to effectively advocate for the needs of the Department's programs, students, and faculty. The Chair should have a strong understanding of mechanical engineering, as well as a clear awareness of industry and professional needs in the field.
Required Qualifications
An earned doctoral degree, or its foreign equivalent, in Mechanical Engineering or a closely related field is required. A record of success commensurate with the rank of tenured full professor in mechanical engineering is required upon appointment.
Preferred Qualifications
An ability to successfully develop and implement a strategic vision
A demonstrated commitment to a diverse work environment, including successfully working with and promoting diverse populations, scholarship, and teaching activities
A demonstrated ability to engage effectively with external business and professional communities and funding agencies
Experience in securing national-level external funding
Industry experience and/or Professional Engineering licensure preferre
Required Documents to Attach
1. Letter of Application
2. Current Curriculum Vitae
3. Statement of Research/Scholarship Interests
4. Statement of Teaching Philosophy
5. Statement of Leadership Philosophy
6. List of Names and Contact Information of Five References
7. Unofficial Transcripts (Official Transcripts Due Upon Hire)
Apply Before Date
Review of applications will begin immediately. For full consideration, applications should be received by February 1, 2022. This position is open until filled. Application deadline has been extended with an updated start date as early as July 1, 2022.
Contact Information
For questions about this faculty opening, please contact the Associate Dean for Academic Affairs, Renee Butler, rbutle35@kennesaw.edu.
For more information or questions about a faculty job posting, please contact Academic Affairs at facultyjobs@kennesaw.edu. For technical support, please call OneUSG Connect Support at 877-251-2644, or by email at sscsupport@ssc.usg.edu.
Equal Employment Opportunity
Kennesaw State University is an Equal Employment Opportunity/Affirmative Action Employer. It is the policy of Kennesaw State University to recruit, hire, train, promote and educate persons without regard to age, color, disability, ethnicity, gender, national origin, race, religion, sexual orientation, or status as a protected Veteran. Kennesaw State University is a participant in the Employment Eligibility Verification Program (E-Verify) effective October 15, 2007. Participant ID: 61415
Background Check
Per the University System of Georgia background check policy, all final candidates will be required to consent to a criminal background investigation. Final candidates may be asked to disclose criminal record history during the initial screening process and prior to a conditional offer of employment. Applicants for positions of trust with screening results which confirm a disqualifying criminal history will be immediately disqualified from employment eligibility.
All applicants are required to include professional references as part of their application process. Some positions may require additional job-based screenings such as motor vehicle report, credit check, pre-employment drug screening and/or verification of academic credentials.
https://www.usg.edu/hr/assets/hr/hrap_manual/HRAP_Background_Investigation_Employment.pdf
To apply, visit https://careers.hprod.onehcm.usg.edu/psp/careers/CAREERS/HRMS/c/HRS_HRAM_FL.HRS_CG_SEARCH_FL.GBL?Page=HRS_APP_JBPST_FL&Action=U&FOCUS=Applicant&SiteId=43000&JobOpeningId=231755&PostingSeq=1
jeid-3b423f7ed1771a4fba8b9ba9675ee448