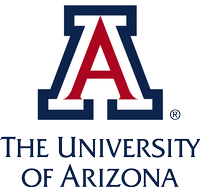 Posting Number: req7876
Department: Sch of Family & Consum Sci-Ins
Location: Main Campus
Address: Tucson, AZ USA
Position Highlights
The John and Doris Norton School of Family and Consumer Sciences seeks multiple Limited Term Adjunct Lecturers to teach online and hybrid courses in the Fashion Industry's Technology and Sciences program (FITS). These positions involve course development and teaching within the main campus FITS program at The University of Arizona. Teaching delivery modalities are online or hybrid (i.e., combination of online and in person). The schedule of FITS courses to be taught will be dependent upon course assignments which can change from semester to semester. These courses are to be taught during the spring 2022 and summer 2022. The open position(s) are non-tenure eligible. The selected candidates will be assigned to teach during either the spring 2022 or summer 2022 semester.
The University of Arizona, located in Tucson, AZ, is a member of the prestigious Association of American Universities, serves as the land-grant institution for Arizona, and is a Carnegie Foundation Research University with "very high research activity." The university brings in more than $600 million in research investment each year.
Tucson is culturally diverse, rich in natural beauty, and home to many recreational resources, such as hundreds of miles of hiking trails, bike lanes, and park space. Whether you are on the University of Arizona campus or enjoying the recreational activities Tucson has to offer, you will enjoy gorgeous sunsets, majestic mountain ranges, and more than 250 days of sunshine each year. In 2015 the City of Tucson was recognized for our region's rich agricultural heritage, thriving food traditions, and culinary distinctiveness through a "City of Gastronomy" designation by the United Nations Educational, Scientific and Cultural Organization (UNESCO). New faculty members quickly develop a deep appreciation for the culture and traditions of Tucson and the community's commitment to creating economic opportunity while honoring and protecting our natural resources.
The University of Arizona has been recognized for our innovative work-life programs. For more information about working at the University of Arizona and relocations services, please click here.
Employee COVID-19 Vaccine Requirement
All University employees, including student workers and graduate assistants/associates, must verify that they are fully vaccinated for COVID-19, unless they have been granted a religious or disability/medical accommodation.
Duties & Responsibilities
The successful candidate will be
expected to do the following:
Teach one or more of the following courses for the spring 2022 semester or the summer 2022 sessions (based on existing syllabi and learning objectives)
FITS 335 – Fashion Forecasting and Research Trends (spring 2022)
FITS 204 – Consumers, Fashion and the Economy (summer 2022)
FITS 333 – Fashion Promotion (summer 2022)
FITS 345 – Sciences of Textiles (summer 2022)
FITS 435 – Society, Culture & Fashion (summer 2022)
Courses will be fully online or hybrid.
Minimum Qualifications
At a minimum, the successful candidate
will possess the following:
Master's degree in retailing, business, marketing or other related discipline.
Five years or more of industry experience in fashion or related discipline with progressively increasing responsibilities and/or training of personnel or significant teaching and student-mentoring experience in traditional classroom settings at a college or university level.
Experience
with inspiring, engaging, and motivating students/colleagues in their academic and/or
professional journey.
Preferred Qualifications
The successful candidate will ideally possess one or more of the following:
Experience at designing and delivering university-level instruction in an engaging manner using student-centered learning strategies. Examples of such strategies include promotion of student engagement in and out-of-class, shared responsibility of instruction, creation of inquiry-based/discovery-oriented curriculum, and encouragement of a community of learning.
Experience in instructional design and delivery.
Rank: Lecturer
Tenure Information
Adjunct (NTE)
FLSA: Exempt
Full Time/Part Time: Part Time
Number of Hours Worked per Week: 8 -16
Job FTE: 0.20 – 0.40
Work Calendar: Fiscal
Job Category: Faculty
Benefits Eligible: No Benefits
Rate of Pay: $4,500 per course
Compensation Type: Per Course
Type of criminal background check required: Name-based criminal background check (non-security sensitive)
Number of Vacancies: 5
Contact Information for Candidates
Dr. Tim Ottusch
Open Until Filled: Yes
Documents Needed to Apply: Curriculum Vitae (CV) and Cover Letter
Diversity Statement
At the University of Arizona, we value our inclusive climate because we know that diversity in experiences and perspectives is vital to advancing innovation, critical thinking, solving complex problems, and creating an inclusive academic community. As an Hispanic-serving institution, we translate these values into action by seeking individuals who have experience and expertise working with diverse students, colleagues, and constituencies. Because we seek a workforce with a wide range of perspectives and experiences, we provide equal employment opportunities to applicants and employees without regard to race, color, religion, sex, national origin, age, disability, veteran status, sexual orientation, gender identity, or genetic information. As an Employer of National Service, we also welcome alumni of AmeriCorps, Peace Corps, and other national service programs and others who will help us advance our Inclusive Excellence initiative aimed at creating a university that values student, staff and faculty engagement in addressing issues of diversity and inclusiveness.

The University of Arizona is a committed Equal Opportunity/Affirmative Action Institution. Women, minorities, veterans and individuals with disabilities are encouraged to apply.