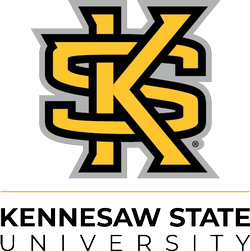 Limited-Term Assistant Professor of Illustration and Sequential Art
Job ID: 236021
Location: Kennesaw, Georgia
Full/Part Time: Full Time
Regular/Temporary: Regular
About Us
A leader in innovative teaching and learning, Kennesaw State University offers undergraduate, graduate and doctoral degrees to its more than 41,000 students. With 11 colleges on two metro Atlanta campuses, Kennesaw State is a member of the University System of Georgia and the second-largest university in the state. The university's vibrant campus culture, diverse population, strong global ties and entrepreneurial spirit draw students from throughout the region and from 126 countries across the globe. Kennesaw State is a Carnegie-designated doctoral research institution (R2), placing it among an elite group of only 6 percent of U.S. colleges and universities with an R1 or R2 status. For more information, visit kennesaw.edu.
Location
Our Kennesaw campus is located at 1000 Chastain Road NW, Kennesaw, GA 30144. Our Marietta campus is located at 1100 South Marietta Parkway, Marietta, GA 30060.
Department Information
With an enrollment of over 1200 students, the Kennesaw State University School of Art and Design offers a BFA degree in Art (concentrations in Art Education, Art History, Ceramics, Graphic Communications, Illustration, Painting and Drawing, Photography, Printmaking, Sequential Art, and Sculpture), a BFA in Digital Animation, a BAT in Apparel Textiles Technology, and an MA in Art and Design with concentrations in Art Education, Digital Animation, and Museum Studies.
Job Summary
Kennesaw State University is now accepting applications for a one semester, Limited Term Assistant Professor of Illustration and Sequential Art faculty position in the School of Art and Design, beginning January 2022.
Responsibilities
Teach four classes during the spring 2022 semester, in Sequential Art and Electronic Illustration. The Illustration and Sequential Art concentrations at Kennesaw State University are growing rapidly, and they work hand in glove with programming in Digital Animation.
Use both traditional and digital illustration techniques to provide a broad range of working experiences to our students.
Required Qualifications
Master of Fine Arts, or its foreign equivalent, in Illustration, Sequential Art, or Animation, and 3 years related work experience.
The position requires a strong knowledge and proficiency in Illustration and Sequential Art, 2D animation production, interactivity, design and technology.
Preferred Qualifications
Industry experience and an established record of professional achievement. We encourage practice across all media and technology using a variety of materials in the visual arts, integrating new and emerging areas of art making, which supports our progressive curriculum.
Secondary skillsets in Adobe Creative Suites, Final Cut Pro, Harmony software including Toon-Boom and Storyboard Pro desirable.
Required Documents to Attach
CV
Cover Letter
Unofficial Transcripts (Official Transcripts Due Upon Hire)
Apply Before Date
This position is open until filled.
Contact Information
For questions about this faculty opening, please contact Geo Sipp, gsipp@kennesaw.edu.
For more information or questions about a faculty job posting, please contact Academic Affairs at facultyjobs@kennesaw.edu. For technical support, please call OneUSG Connect Support at 877-251-2644, or by email at sscsupport@ssc.usg.edu.
Equal Employment Opportunity
Kennesaw State University is an Equal Employment Opportunity/Affirmative Action Employer. It is the policy of Kennesaw State University to recruit, hire, train, promote and educate persons without regard to age, color, disability, ethnicity, gender, national origin, race, religion, sexual orientation, or status as a protected Veteran. Kennesaw State University is a participant in the Employment Eligibility Verification Program (E-Verify) effective October 15, 2007.
Participant ID: 61415
Background Check
Per the University System of Georgia background check policy, all final candidates will be required to consent to a criminal background investigation. Final candidates may be asked to disclose criminal record history during the initial screening process and prior to a conditional offer of employment. Applicants for positions of trust with screening results which confirm a disqualifying criminal history will be immediately disqualified from employment eligibility.
All applicants are required to include professional references as part of their application process. Some positions may require additional job-based screenings such as motor vehicle report, credit check, pre-employment drug screening and/or verification of academic credentials.
https://www.usg.edu/hr/assets/hr/hrap_manual/HRAP_Background_Investigation_Employment.pdf
To apply, visit https://careers.hprod.onehcm.usg.edu/psp/careers/CAREERS/HRMS/c/HRS_HRAM_FL.HRS_CG_SEARCH_FL.GBL?Page=HRS_APP_JBPST_FL&Action=U&FOCUS=Applicant&SiteId=43000&JobOpeningId=236021&PostingSeq=1
jeid-daa89543c315f641ad2bedf812ca0d72