The new year is here and you can start 2022 right with one First day hike in a Colorado State Park (all free, even if a valid park card is required, otherwise you will have to pay a vehicle fee). But if you want to keep celebrating the season, there are still a few holiday events.
Keep reading for ten of the best free events in and around Denver this weekend.
First day hikes: Carpenter Peak
Saturday, January 1 at 9-13
Roxborough State Park, 4751 East Roxborough Drive
Make New Year's Day the Colorado way by taking a hike instead of breastfeeding hangovers: Colorado Parks and Wildlife has planned free first-day hikes in state parks throughout the state. First out: a 6.3-mile (round trip) first day hike to Carpenter Peak with naturalists Paul Bleau and Dave Thomas. The summit is the highest point in the park at 7,175 feet and provides spectacular 360-degree views from downtown Denver to the Pike National Forest. Free (but park pass required or you pay a vehicle fee). Registration required here.
First day hikes: Barr Lake
Saturday, January 1 at 11-14
Barr Lake Nature Center, 13401 Picadilly Road, Brighton
For a gentler stroll through the great outdoors, head to Barr Lake State Park, where people of all ages are invited to test the park's network of trails, looking for wildlife and especially the bald eagles that overwinter and sometimes raise families by the lake . To help with this pursuit, the park will have spotting scopes available, as well as refreshments, children's crafts and gifts. Read more and register in advance here.
new year day open house
Saturday, January 1 at 12:00 to 17:00
Art Gallery, 900 Santa Fe Drive
The artists at D'art Gallery are proud of their current show, Art & Friends, a year-end member show with an extra element: Each member shows work next to an invited friend's work. If you missed the opening, a New Year's open house in the gallery provides a new chance to see a crowd of works by local artists you know – and some you may not. Seeing fresh art is always a great way to welcome a new year. Details here.
Mile-High MFA Winter Residency Readings
1st, 2nd, 3rd, 4th and 6th January at 17.00 to 18.00, online
Mile-High MFA Book Celebration Reading
January 7 at 17-18, online
Regis University's Mile-High MFA program with low residency, which boasts a diverse and pro-local faculty, proves to be polished and professional writers with nuts-and-bolts know-how. Find out how good they are when the department starts 2022 with a week of free virtual readings of current students, faculties and alumni. Find Zoom links, a complete schedule and schedules here and here.
IV Day of the Reyes Family Day
Sunday, January 2 at 11-16
Museum of Boulder, 2205 Broadway, Boulder
Día de los Reyes, the Latin American counterpart to Holy Trinity, celebrates the day the magicians brought gifts to the Child Jesus, traditionally on January 6th. In Mexico, it's a day of parades, festivities and food, especially tamales, the king's cake and champurrado, a selection of spicy hot chocolates thickened with pinole, a cornmeal. The Museum of Boulder will replicate the small-scale holiday on January 2 for both live and virtual audiences with free dance and music performances, artists and filmmakers, hands-on crafts and workshops. The show will be available online anytime from January 2nd to 6th; learn more here.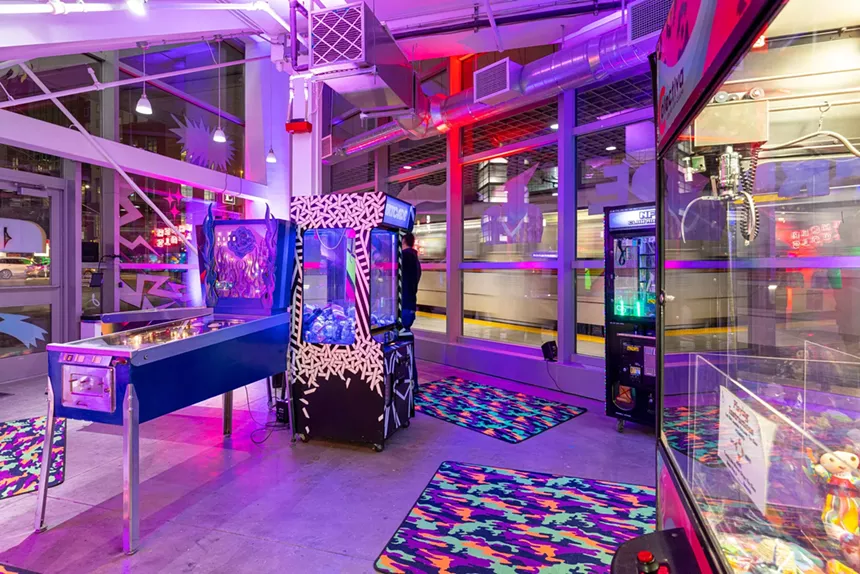 ARTcade
Sunday, January 2, noon to 8 p.m.
Understudy, 890 C 14th Street
If you're in the center and checking out the holiday lights, do not miss the Denver Theater District's cozy art incubator room, Understudy, which currently hosts ARTcade. It has all the things that a traditional arcade has – except that they have been souped up by a large number of participating local artists. Even the prizes are made by artists: Grab a masterpiece from a claw machine, or redeem coupons for enamel needles, coloring books, miniature paintings, jewelry, tea towels, art prints, small sculptures and much more. ARTcade will be open Wednesdays through Sundays through the end of January to accommodate Stock Show visitors, but it will close on New Year's Eve and New Year's Day. Find out more here.

ongoing holiday events:
Mile High Tree
Through January 1 at 17:00 to 22:00 daily
16th Street Mall on Welton Street
The Mile High Tree is back at the mall; the tallest digital tree in the country, it is 110 feet tall and has 60,000 digital lights. The tree features free nightly light shows choreographed for multicultural holiday music programs, and there are also activations in the space around the tree, including selfie light displays and musical interludes between each program recorded by the Colorado Symphony. Find out more here.
Turn on the lights
Through January 23 at 16.45 and 17.45, daily
Town and county building, 1437 Bannock Street
The Denver City and County Building was lit on Nov. 24, and while the lights will remain lit through the National Western Stock Show, it will show its own show at 6 p.m. 16.45 and 17.45 daily. Find details here.
Downtown Denver Rink
Through February 20 daily
Skyline Park, 1601 Arapahoe Street
There's nothing like winter ice skating in the frosty outdoors, a place like Downtown Denver Rink, a metropolitan experience perfect for families, green horns, romantic couples, and outdoor people of all ages. There is free admission when you bring your own skates; If you do not, the skate rental costs $ 7 to $ 9. Find a schedule and learn more here.

Do you know of a great free event around town? Send information to [email protected]

.