Restaurants

"It's been a pleasure serving our community over the years, but we're getting old and tired."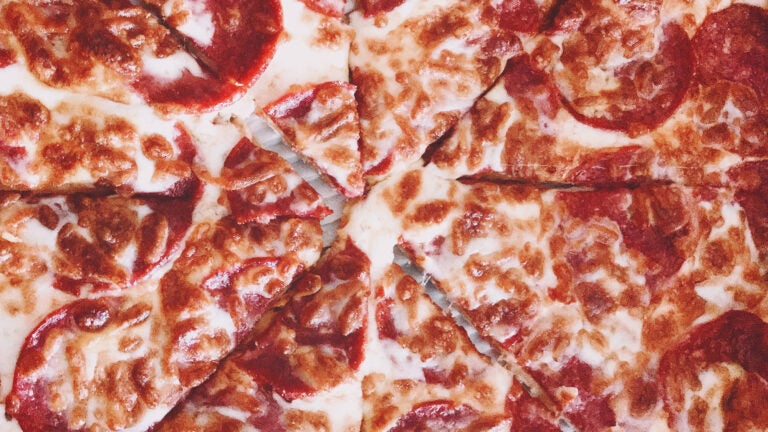 Bar Lyon says 'with a heavy heart' that it will close its doors on Friday

A pizzeria in Medford, popular with Tufts University students, said its final goodbye in December.
Espresso pizza announced in a Facebook post on Dec. 21 that it had closed its doors at 336 Boston Ave.
"A big thank you to all our customers, family and friends who have supported us over the years," the post read. "Your kind words and comments touched our hearts. Espresso Pizza is officially closed. We will miss you all!"
Owner Patty Moore took over the decades-old pizzeria, after her brother, former Espresso Pizza owner Anthony Salvato Jr., died in 2010. December 17 Facebook post, Moore announced that she is retiring.
"My brother, Anthony Salvato Jr., bought Espresso Pizza in the 1970s," Moore wrote. "Espresso Pizza has been a staple of society for decades. Anthony worked hard to create an established business and support his beloved family. He went beyond society and those who needed it. When he died, I was determined on keeping his legacy alive. After 9 good but long and exhausting years, I retire and Espresso Pizza closes permanently. "
The post went on to thank Espresso's family, friends and customers, noting that "It has been a pleasure serving our community over the years, but we are getting old and tired."
It shared the final announcement on December 21st Pini's Pizzeria, another local pizza restaurant, moves into the room.
In response to the news, customers shared their memories and good wishes.
"Thank you for the food and the times you helped shape," Matthew Hoh wrote. "My friends and I are sad to hear that you are closing, but grateful for the memories. Good luck with your retirement."
"Thank you and your family for all that you have given and done for the community," Jacquie Furtado wrote. "Your pizza shop meant and will always mean a lot to many. And I will always hold Anthony dear in my heart. He helped me overcome significant obstacles simply by treating me fairly. "
Scott Kasper, a former employee, also thanked.
"This is truly a sad day," wrote Kasper. "I worked there as an undergraduate in 1987-88, had fun and ate way too much amazing pizza and calzone !! Thank you for taking care of so many jumbo over the years! "
Stay up to date on food news
Sign up for The Dish and get the latest food and restaurant news in your inbox.