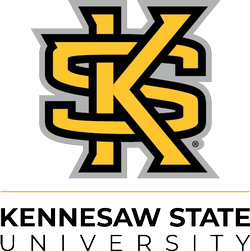 Instructor, Paralegal
Job ID: 234741
Location: Kennesaw, Georgia
Full/Part Time: Part Time
Regular/Temporary: Temporary
About Us
A leader in innovative teaching and learning, Kennesaw State University offers undergraduate, graduate and doctoral degrees to its more than 41,000 students. With 11 colleges on two metro Atlanta campuses, Kennesaw State is a member of the University System of Georgia and the second-largest university in the state. The university's vibrant campus culture, diverse population, strong global ties and entrepreneurial spirit draw students from throughout the region and from 126 countries across the globe. Kennesaw State is a Carnegie-designated doctoral research institution (R2), placing it among an elite group of only 6 percent of U.S. colleges and universities with an R1 or R2 status. For more information, visit kennesaw.edu.
Location
Our Kennesaw campus is located at 1000 Chastain Road NW, Kennesaw, GA 30144. Our Marietta campus is located at 1100 South Marietta Parkway, Marietta, GA 30060.
Job Summary
Paralegal Instructor with KSU Professional Education that prepares students to obtain their paralegal certification to work in law offices banks, government agencies, corporations, and real estate firms. Provide quality and technically relevant instruction in a prescribed law curriculum related to one or more of the following topics: Bankruptcy and Collection Law, Civil Litigation, Contracts, and Business Associations, Criminal Law, Estate Planning and Probate, Family Law, Overview of the Law, Law Office Management and Technology, Legal Research and Writing, Real Estate Law, or Tort Law.
Responsibilities
1. Provides quality and technically relevant instruction of course curriculum
2. Provides continual feedback and various methods of assessment measurement by ensuring student mastery
3. Assesses and records grading for all homework assignments, quizzes, and tests
4. Participates in marketing of courses to prospective students by providing technical information regarding course content during biannual Open House events
5. Assists with course/program evaluation and continuous improvement and resolve quiz disputes when necessary
6. Records attendance in learning management system
7. Learns and utilizes a variety of instruction strategies, techniques, and delivery methods including using a distance learning platform to deliver an effective classroom experience
8. Meets the individual learning styles of the students in a safe and civil learning environment
Required Qualifications
Educational Requirements
Law Degree, either J. D. or LL. B. from an accredited institution of higher education
Required Experience
Ten (10) years of experience working in the legal field in one or more of these fields: Legal Research and Writing, Civil Litigation, Criminal Law, Real Estate Law, Family Law, Contracts and Business Associations, Bankruptcy and Collection Law, Estate Planning and Probate, Law Office Management and Technology, or Tort Law.
Preferred Qualifications
Preferred Experience
Experience as a paralegal a plus
Prior teaching experience preferred
Experience with curriculum development a plus
Knowledge, Skills, & Abilities
ABILITIES
Able to handle multiple tasks or projects at one-time meeting assigned deadlines
KNOWLEDGE
Expert in the principles and best practices of one or more of the required knowledge areas
SKILLS
Excellent interpersonal, initiative, teamwork, problem-solving, independent judgment, organization, communication (verbal and written), time management, project management and presentation skills
Proficient with computer applications and programs associated with the position (i.e. Microsoft Office suite)
Strong attention to detail and follow up skills
Strong customer service skills and phone and e-mail etiquette
Equal Employment Opportunity
Kennesaw State University is an Equal Employment Opportunity/Affirmative Action Employer. It is the policy of Kennesaw State University to recruit, hire, train, promote and educate persons without regard to age, color, disability, ethnicity, gender, national origin race religion, sexual orientation, or status as a protected Veteran. Kennesaw State University is a participant in the Employment Eligibility Verification Program (E-Verify) effective October 15, 2007. Participant ID: 61415
Other Information
This is not a supervisory position.
This position does not have any financial responsibilities.
No, this position will not be required to drive.
This role is considered a position of trust.
This position does not require a purchasing card (P-Card).
This position may travel 1% – 24% of the time
This position does not require security clearance.
Background Check
Standard Enhanced + Education
Per the University System of Georgia background check policy, all final candidates will be required to consent to a criminal background investigation. Final candidates may be asked to disclose criminal record history during the initial screening process and prior to a conditional offer of employment. Applicants for positions of trust with screening results which confirm a disqualifying criminal history will be immediately disqualified from employment eligibility.
All applicants are required to include professional references as part of their application process. Some positions may require additional job-based screenings such as motor vehicle report, credit check, pre-employment drug screening and/or verification of academic credentials. https://www.usg.edu/hr/assets/hr/hrap_manual/HRAP_Background_Investigation_Employment.pdf
To apply, visit https://careers.hprod.onehcm.usg.edu/psp/careers/CAREERS/HRMS/c/HRS_HRAM_FL.HRS_CG_SEARCH_FL.GBL?Page=HRS_APP_JBPST_FL&Action=U&FOCUS=Applicant&SiteId=43000&JobOpeningId=234741&PostingSeq=1
jeid-149d7d160e6a124fb22ab59697d3de76