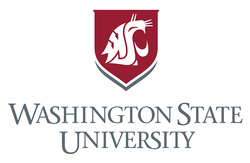 Front-end Developer – University Marketing and Communications
Title:
1356-NN – Application Systems Analyst/Developer
Business Title:
Front-end Developer – University Marketing and Communications
Location:
Employee Type:
Admin. Professional
Job Family:
Administrative Professional – Not OT Eligible
Position Details:
COVID-19 Vaccine Information:
In accordance with Washington State Governor's Proclamation 21.14.2, as a condition of employment, you must be fully vaccinated or have an approved medical/religious accommodation by time of hire. People are considered fully vaccinated two weeks after receiving their last shot in a vaccine series. Vaccine or an approved accommodation will be verified prior to your first day of work. Should you not be fully vaccinated or have an approved medical/religious accommodation you will not be able to start employment with WSU. Information regarding vaccine verification and/or requesting a medical/religious accommodation is available at https://hrs.wsu.edu/covid-19/vax-verification/. Please contact HRS at hrs@wsu.edu or 509-335-4521 if you have questions.
Summary of Duties:
The front-end WordPress developer reports to the web development director and is responsible for designing and implementing attractive and functional websites for Washington State University (WSU). A part of the University Marketing and Communications team, this position will create, update and maintain components of the university's web design system as well as provide technical support for WSU's WordPress Platform.
As part of the university's central web team, the front-end WordPress developer will lead the production of assigned priority web projects, troubleshoot support tickets and requests that require additional technical expertise, and provide consultation to other WSU web developers and web coordinators across the university, as needed.
Position Duties:
Front-end Development – 40%
Partner with in-house designers to design and develop components for WSU's web design system.
Code flat design comps into web applications using HTML, CSS/SCSS, and JS.
Ensure appropriate web accessibility standards are met in all web development at WSU.
Maintain existing code by troubleshooting issues/bug reports and implement appropriate fixes.
Work with university campuses, colleges and departments, as well as, in-house designers and content creators to develop and implement custom web sites and landing pages.
Through thoughtful analysis, provide recommendations to university campuses, colleges and departments, as well as in-house designers and content creators, based on SEO, IA, UI/UX, and web marketing best practices.
Maintain and update WSU's Google Tag Manager by creating new tags, setting up triggers and approving changes to existing tags.
Recommend process/workflow changes to improve efficiencies.
WordPress Development – 35%
Maintain and update WordPress plugins and themes used on WSU's WordPress platform.
Design and create new themes, plugins and custom functionality.
Publish new websites and rename existing sites, as needed.
Migrate data from existing websites and databases to WSU WordPress.
Create, update, and maintain development documentation for plugins, themes, and custom functionality.
Update existing custom plugins to reflect changes in WordPress's code base, best practices, or the specific needs of the university.
Web project consultation – 20%
Provide content and design recommendations based on SEO, IA, UI/UX, and web marketing.
Identify web solutions that follow WSU's policies, best practices, and web accessibility and implement those solutions to benefit contributors to the WSU platform.
Collaborate with web coordinators and developers across WSU to troubleshoot support tickets that require a high level of WordPress technical knowledge.
Lead training sessions and weekly open labs as needed.
Other – 5%
Performs other related duties as assigned.
Required Qualifications:
Positions require a Bachelor's degree and three (3) years professional experience. Any combination of relevant education and experience may be substituted for the educational requirement on a year-for-year basis.
Proficient coding with HTML, CSS/SCSS and JavaScript.
Working knowledge of web content accessibility guidelines and experience applying them in web development.
Experience with modern development workflows and software including NPM, Git, Preprocessors (Grunt/Gulp/Webpack), and local development environments.
Experience creating websites based off of Photoshop or other design files.
Excellent verbal and written communication skills.
Experience communicating technical information to nontechnical audiences.
Experience with Adobe Photoshop and other web design/production tools.
Preferred Qualifications:
Experience creating or contributing to a website component library.
Experience as a WordPress developer creating and maintaining custom plugins and themes.
Experience with Google Analytics or comparable web analytics software.
Experience creating creative briefs, scopes of work, and setting timelines.
Experience contributing to and participating in the WordPress community.
Proven ability to write and review development documentation.
Ability to train clients to use their WordPress websites.
Additional Information:
Area/College:
University Marketing and Communications
Department Name:
Strategic Communications
Department Link:
Monthly Salary:
Commensurate with qualifications and experience
FTE:
100%
This is a permanent position.
Screening Date:
This recruitment has been reposted. Screening of applications has begun and will remain ongoing until a successful applicant has been identified
Background Check:
This position has been designated by the department to require a background check.
Application Instructions:
Applicants must attach the following documents to their online application: 1) resume and 2) cover letter. Application materials should clearly communicate how the applicant meets all required qualifications and additional requirements. Applicants are required to include contact information for professional references within the application.
Cover letter should include a link to a portfolio of recent work.
Required Documents:
Time Type:
Full time
Position Term:
12 Month
WASHINGTON STATE UNIVERSITY IS AN EQUAL OPPORTUNITY/AFFIRMATIVE ACTION EDUCATOR AND EMPLOYER. Members of ethnic minorities, women, special disabled veterans, veterans of the Vietnam-era, recently separated veterans, and other protected veteran, persons of disability and/or persons age 40 and over are encouraged to apply.
WSU employs only U.S. citizens and lawfully authorized non-U.S. citizens. All new employees must show employment eligibility verification as required by the U.S. Citizenship and Immigration Services.
WSU is committed to providing access and reasonable accommodation in its services, programs, activities, education and employment for individuals with disabilities. To request disability accommodation in the application process, contact Human Resource Services: 509-335-4521 (v), Washington State TDD Relay Service: Voice Callers: 1-800-833-6384; TDD Callers: 1-800-833-6388, 509-335-1259(f), or hrs@wsu.edu.
To apply, visit https://wsu.wd5.myworkdayjobs.com/en-US/WSU_Jobs/job/Front-end-Developer—University-Marketing-and-Communications_R-3459
Washington State University is an Equal Opportunity/Affirmative Action Educator and Employer.jeid-752447a896fa0841864caf8556e054d2