[ad_1]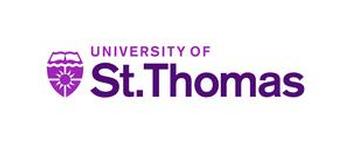 Number of Openings: 1
Closing Date: The review of application materials will begin February, 2022 and continue until the position is filled.
Type of Search: Faculty
Who May Apply: This position is open to all qualified applicants.
Campus: St Paul
Department/Unit: School of Education
Employment Type: Limited-Term Faculty
FLSA Status: Exempt/Salaried
Benefits Eligible: Yes
OVERVIEW
The Department of Teacher Education at the University of St. Thomas in Minneapolis, MN invites applications for the position of Assistant Professor of Teacher Education specializing in Social Foundations and Cultural Studies to begin September, 2022.  This is a full-time, limited term appointment. 
The University of St. Thomas embraces diversity, inclusion, and equal opportunity for all. Our convictions of dignity, diversity and personal attention call us to embody and champion a diverse, equitable and inclusive environment.  We welcome applicants of diverse races, ethnicities, geographic origins, gender identities, ages, socioeconomic backgrounds, sexual orientations, religions, work experience, physical and intellectual abilities, and financial means. We are committed to building a team that represents a variety of backgrounds, perspectives, and skills. This commitment is consistent with our mission: Inspired by Catholic intellectual tradition, the University of St. Thomas educates students to think critically, act wisely, and work skillfully to advance the common good.
The School of Education prepares transformative teachers and leaders to positively impact students' lives. The School of Education actively seeks to attract, retain, and develop faculty, staff, and students from all backgrounds to enhance the diversity of the learning community, and to offer our students richly varied perspectives.  
Established in 1885, the University of St. Thomas is located in the major metropolitan area of Minneapolis-St. Paul and is Minnesota's largest private university. Its 10,000 students pursue degrees in a wide range of liberal arts, professional, and graduate programs. A recent study found the Minneapolis-St. Paul metro area population grew nearly 8% from 2010 – 2017. Census data also shows that Minnesota continues to grow more diverse, both racially and ethnically, and at a faster pace than in the broader United States. 
Position Responsibilities  
Successful applicants will join a collaborative, creative teacher education faculty who prepare candidates for initial licensure and advanced certification.  
Primary responsibilities of this position will include: 
Teaching undergraduate and graduate courses related to critical pedagogy, culturally responsive and sustaining teaching, and social foundations of education (course titles: Diverse Learners and Families, Education: Policies and Issues), and/or contributing to general education courses, and potentially supervising student teachers.  Courses are delivered in both face to face and blended online environments.  
Producing scholarly research and publications 
Advising graduate and undergraduate students   
Collaborating with schools 
Contributing to School of Education initiatives 
Engaging in service to the department, school, university, and community 
QUALIFICATIONS
Required Qualifications 
In a Limited Term appointment, a faculty member is appointed annually with a one year contract which may be renewed a maximum of four times. Under no circumstances does a limited term contract convey the expectation or possession of a tenured track or tenure track appointment. 
An earned doctorate and/or ABD, (U.S. or foreign equivalent meeting HLC requirements) in Education or in a related area
A minimum of three years teaching experience with a combination of university and k-12 experience   
Demonstrated teaching excellence through submission of teaching evaluations
Expertise in field-based teacher preparation 
Experience with collaborative school and community-based initiatives and partnerships 
Demonstrated commitment to diversity, equity, and inclusion   
Strong written and oral communication skills 
Demonstrated ability to conduct research and make scholarly contributions to the field of education  
Applicants must also be fully vaccinated for COVID-19 or eligible for legally required exemption such as a medical or religious reason 
Desired Qualifications  
Experience with EdTPA    
Experience working on externally funded projects and seeking external funding  
Experience with use of technology integration such as CANVAS in teaching
HOW TO APPLY
Apply online at https://www.stthomas.edu/jobs/. After creating and submitting an applicant profile, you will be taken to the job-specific application.  Here you will be asked to copy/paste a cover letter, detailing your interest in the position, and upload the following documents to your profile:
CV 
Evidence of Teaching Effectiveness with submission of teaching evaluations 
Teaching Philosophy including your perspective on diversity, equity, and inclusion  
Scholarly/Professional Writing Sample 
Description of Research Agenda  
Graduate Transcripts  
Sample Course Syllabus  
Evidence of commitment to diversity, equity, inclusion 
Complete the reference section of the application. No references will be contacted without first getting the permission of the candidate. Do not upload recommendation letters as part of the online application process. 
Please do not upload any additional documents into the other available fields within the candidate profile at this time. Further application materials may be requested at a later date but no additional materials beyond those requested above are asked of you at this time.  
The review of application materials will begin in February, 2022 and continue until the position is filled.
For further information, please contact Dr. Eleni Roulis, Search Committee Chair (e9roulis@stthomas.edu). 
In light of its commitment to create and maintain a safe learning and working environment, employment with the University of St. Thomas requires consent and successful completion of a background screening.
All University of St. Thomas employees must be fully vaccinated for COVID-19. Limited exemptions will be made for medical and religious reasons. Our offer of employment is contingent upon the verification of your COVID-19 vaccination or an approval through our exemption process of a medical or religious exemption.
The University of St. Thomas, Minnesota Human Resources Department advertises the official job listing on its website at www.stthomas.edu/jobs.
The University of St. Thomas is an Equal Opportunity Employer
To receive notifications regarding new job opportunities that fit your selected career interests

Connect with us.
[ad_2]

Source link