A man believed to be in his 60s has tragically lost his life after becoming unconscious while boarding a
Queensland
the beach this morning.
The Queensland Ambulance Service tried with the help of lifeguards and the New South Wales Ambulance to revive the man at Coolangatta Beach on the Gold Coast, but he could not be rescued.
QAS senior operations supervisor Adam Flory said it is believed the man had hit a sandbank and knocked him unconscious in the surf.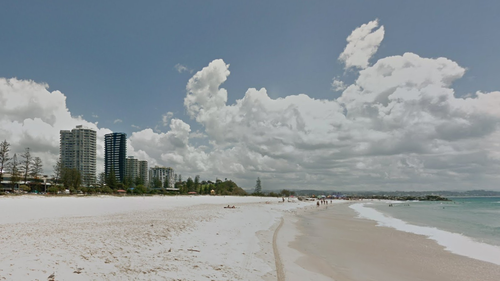 "Queensland Ambulance was notified of a cardiac arrest on the Gold Coast in Coolangatta," Mr Flory said.
"When we arrived at the scene, Gold Coast City Council lifeguards were doing CPR on the beach with a 60-year-old man riding his bodyboard in the surf."
Spectators saw the unconscious man, pulled him out of the water and alerted lifeguards.
"What is believed to have happened is that this person has hit a sandbank and has become unconscious and was pulled up by the burning. As a result, the male person has died tragically."
All beaches on the Gold Coast have been closed for the last two days, due to
dangerous waves and tides
triggered by the ex-tropical cyclone Seth.
Sir. Flory said conditions today were significantly calmer and the beaches reopened to the public.
"The surf is pretty small compared to what it has been the last few days," he said.
"The most important thing is to take care of the beach, take care of your comrades, take care of the council and Queensland's lifeguards, warnings especially in connection with the dangerous swell.
"Listen to the lifeguards because they are the experts and be safe."