Queensland has registered 10,332 new confirmed COVID-19 cases, and its first death related to the current outbreak.
A man in his 80s who died on December 27 has been confirmed as a COVID-related death.
It is the eighth death recorded as a result of COVID-19 in Queensland since the beginning of the pandemic.
There are 12 people in the intensive care unit, two of whom need ventilation and a total of 284 people in the hospital.
There are now 42,250 active cases in the state, but health authorities have said the true number of infections in the state is "significantly higher", in part because many are being denied access to laboratory tests.
Chief Health Officer John Gerrard said the "highly contagious" Omicron variant that was spreading in the community meant that the state would experience a "very large number of people in the next two to three weeks becoming infected and also affecting our hospitals" .
"Talking to my [health worker] colleagues here, I think we are very good at going up in an emergency, which is what we are about to see, "he said.
Dr. Gerrard said the big Omicron wave would continue for weeks, but he added that it also meant the wave was likely to slow down faster.
He said data showed that at least 80 percent of the virus circulating in Queensland was the Omicron variant.
New changes in test requirements as queuing at clinics continues
Pressure on state testing facilities continues and the fever clinic at Royal Brisbane and Women's Hospital is set to close at the end of the day.
"The closure is to allow staff to treat COVID-19 patients in need of hospital treatment, as well as other vulnerable patients in need of healthcare," a statement from Metro North Health said.
An alternative test site has been opened at QUT Gardens Point, Sports Lane and will be operational from 8am to 8pm from tomorrow.
Health Minister Yvette D'Ath said the decision by the National Cabinet to make rapid antigen testing available free of charge to low-income Australians has reduced queues at test clinics across the state.
"I can advise that we are already seeing a reduction in lines based on the National Cabinet's decision yesterday that people who have a positive rapid antigen test at home do not have to step forward to validate the positive test with a PCR test. ," she said.
Double-vaccinated young people are being urged to stay home if they develop COVID symptoms instead of joining massive queues, which have once again formed at test hubs in Queensland this morning.
A number of changes have been made to the test requirements to ease the pressure on clinics.
This includes patients who present themselves in hospitals.
"Tests will not be required before patients come to hospitals. In Queensland, we had already provided this guidance to our public hospital," Ms D'Ath said.
She said she hoped private hospitals would follow suit.
The requirement for PCR testing to quarantine international arrivals to Queensland has also been scrapped.
"They will be able to get their test as a rapid antigen test instead, so we can reduce the lines that we see at our test clinics across the state," Ms. D'Ath said.
She said the Queensland government welcomed an agreement with the Commonwealth to consult on reopening schools.
"We are in the process of drafting proposals that will go back to the Commonwealth by the end of this week, and we hope to have a national framework for returning to school decided very soon," she said.
When the changes took effect, the minister urged Queenslanders to only stand for a test under certain circumstances.
"The only people who come forward to be tested right now at our clinics should be people who have symptoms who have not been able to access a quick antigen test, or people who need a day out. "Six tests for a household's close contact," she said.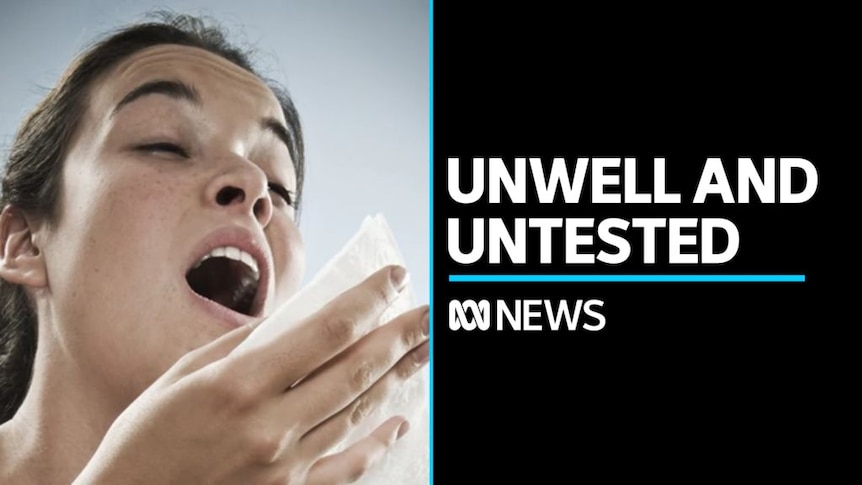 Loading form …
.