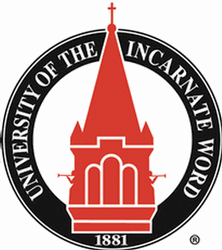 UIW Mission
University of the Incarnate Word is a Catholic institution that welcomes to its community persons of diverse backgrounds, in the belief that their respectful interaction advances the discovery of truth, mutual understanding, self-realization, and the common good.
Position Summary
The Doctor of Occupational Therapy (OTD) Program at the 
University of the Incarnate Word is seeking a full-time core, 12-month, tenured track faculty  member to serve as the AFWC Academic Fieldwork Coordinator (AFWC). Primary responsibilities include planning, developing, implementing, assessing, managing the professional practice education curricula of the entry level  OTD Program and compliance with the accreditation standards. Official duties and responsibilities of faculty members at the University include teaching, scholarship, service, and professional activities. In all matters, faculty are expected to maintain the highest standards of professional ethics consistent with the UIW Mission and the American Occupational Therapy Association (AOTA), National Board for Certification of Occupational Therapy (NBCOT).
The AFWC will work with the OTD program director, OTD capstone coordinator,  and OTD faculty to establish professional practice education sites, ensure that the ACOTE standards are met, and facilitate ongoing communication with and development of site fieldwork educators. The AFWC will also work collaboratively with other UIW Health Profession programs to optimize internal/external relationships and student placements.
This position is considered a "Responsible Employee" under Title IX federal regulations and "Mandatory Reporter" under Texas state law and the UIW Sexual Misconduct Policy. As a Mandatory Reporter, this position requires you as the employee to promptly report any incident that you witness or receive information about Title IX violations. These reporting responsibilities are set out in the UIW Sexual Misconduct Policy. 
Essential Functions
1. Prepare and advise students for coordination of didactic coursework with fieldwork I and II experiences and alignment with capstone projects themes and threads of the curriculum design.
2. Ensure compliance with release time for AFWC oversight and curriculum development-50% release or 6 credits of release time.
3. Participate in a scholarly agenda.
4. Contribute service to the Program, School, University, and community.
5. Coordinate and manage the fieldwork education curricula by:
Serving as a liaison between the academic program and practice sites; Planning, developing, implementing, assessing, and managing the professional practice component of the curriculum;
Maintaining student background checks, drug screens, vaccinations, and immunization records needed for site placement
Maintaining computer databases with a high level of accuracy and currency
Developing professional practice sites; Securing and maintaining clinical memorandum of understandings
Participating in the fieldwork I and II evaluation of students;

Developing learning agreements  for student  remediation
Complying with the C.1.0 – C.1.16

ACOTE

standards in the

OTD

curriculum
Supporting justice, equity, diversity, and inclusion in fieldwork student assignments and expanding new fieldwork  placements for underserved populations
Maintaining student records in the fieldwork database

Contribute to the development of clinical faculty;
Collaborate with other

UIW

Health Profession programs regarding student learning and placements;
Supervise the Administrative Assistant to Professional Practice Education.
 6. Perform other duties as assigned.
Knowledge Skills and Abilities
Strong communication, organization, interpersonal, problem-solving, and academic counseling skills.
Current knowledge and skill in the use of information and computer technology or proven ability to learn these skills.
Ability to work with students with special needs based on the Americans with Disabilities Act (

ADA

).
Knowledge of legislative, regulatory, legal, and practice issues affecting clinical education, students, and the profession of occupational therapy.
Ability to meet faculty requirements as stated in the 

ACOTE

standards.
Ability to initiate, administer, assess, and document fieldwork education programs. 
Develop and manage courses in UIW's learning management system; oversee the site management system (

EXXAT

); proficient in MS Office Suite on a Windows or Apple platform.
Ability to work independently with confidence and to coordinate work with colleagues and peers.
Proficiency in human relations, communication, organizational, interpersonal, and academic counseling.
Proficiency in multi-tasking, meeting deadlines, and problem-solving. Proficiency in working collaboratively and effectively in a team.
Active engagement in a scholarly agenda.
Meet scholarship expectations of both

ACOTE

and

UIW

Rank & Tenure Committee.
Service to School, University, community, and profession. 
Ability to work effectively with individuals from diverse communities and cultures. 
Employee shall adhere to all applicable rules and regulations of the University, the Conference, and the

NCAA

.
Required Education
Graduate of a regionally accredited occupational therapy program.
Earned terminal degree in  occupational therapy (Entry level

OTD

or post professional

OTD

), or OT degree with earned  academic (Ph.D., EdD, DSc) degree.
Required Work Experience
Minimum two (2) years of full-time post-licensure clinical practice 
Preferred Qualifications
Two (2) years of experience in at least one of the following:

Clinical practice as a Fieldwork educator or;
Graduate level teaching experience in occupational therapy, or;
Professional committee work and responsibilities for establishing professional networks.

Minimum of two to five (2-5) years of experience as a licensed occupational therapist.
Minimum of three (3) years as an

AFWC

or Fieldwork educator.
Have an earned academic (Ph.D., EdD, DSc) degree.
Obtained an 

AOTA

or national board-certified specialization.
Demonstrate visionary and futuristic thinking in fieldwork program development, modification, and implementation.
Prior experience as a

AFWC

. 
Prior experience as a Fieldwork Educator.
Prior teaching experiences in an occupational therapy academic program and/or administrative experience in clinical practice.
Knowledge of educational, management, and adult learning theory, and instructional design.
Required Certifications, Licenses or Registrations
Maintain active license or eligible for licensure to practice occupational therapy in Texas.
Member of the American  Occupational Therapy Association
Work Hours
Typical of position. Ability to travel as needed.
Physical Demands
Mobilization throughout campus.
Posting Number: UN578PO
Number of Vacancies: 1
Job Type: Full Time
Job Category: Faculty
Desired Start Date: 07/01/2022
Reports to: OTD Program Director
Salary: Commensurate with experience.
Open Date: 01/06/2022
Open Until Filled: Yes
Special Instructions to Applicant
N/A.
EOE
UIW is committed to a policy of equal opportunity in employment, without regard to race, color, sex, sexual orientation, citizenship status, national origin, age, marital status, disability, genetic information, gender identity or expression, veteran status, pregnancy, and religion.
UIW is committed to a policy of equal opportunity in employment, without regard to race, color, sex, sexual orientation, citizenship status, national origin, age, marital status, disability, genetic information, gender identity or expression, veteran status, pregnancy, and religion.