[ad_1]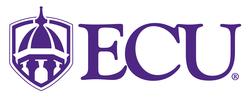 Job Duties:
Write Oracle SQL programs/impromptu queries to create a wide variety of complex, ad-hoc reports in response to requests to retrieve data and generate lists; work closely with end-users to determine actual information needs and apply database reporting tools to meet those needs.
Identify and develop data integrity assurance and checking procedures; perform those procedures on a periodic basis and recommend solutions.
Analyze user reported problems with database and related applications; fix problems and/or work
with supervisor to resolve problems.
Attend departmental staff meetings and/or meet with individuals in various offices, work on
translating functional business practice needs into practical implementations linked to existing
database and information systems.
Analyze information and make recommendations for data conversion as related to system changes and upgrades; assist in these processes.
Special Instructions To Application:
Please ensure your full range of knowledge, skills, abilities, experience and education are listed on your application. Do not write 'see resume' on your application when completing the job duties section.
If you answer the questions at the end of the application, please ensure your application reflects the knowledge, skills, abilities and experiences to support your answers (see job duties section of previous employment).
Failure to answer the questions at the end of the application will not preclude your application from being considered but may result in your application not receiving full consideration of your knowledge, skills, and abilities.
Applicants must be currently authorized to work in the United States on a full-time basis.
Minimum Education/Experience:
Associate's degree in Computer Information Technology, Computer Technology Integration, Networking Technology, or related area and one year of experience in the information technology field related to the position's role; or Bachelor's degree from an appropriately accredited institution and one year experience in the information technology field related to the position's role; or Bachelor's degree in computer science, computer engineering, math or engineering or related technical degree from an appropriately accredited institution; or an equivalent combination of education and experience. Journey level requires an additional one year of experience. Advanced level requires an additional two years of experience.
Full time or Part time: Full Time
Position Location (city): Greenville
Position Number: 911270
Organizational Unit Overview:
The Division of University Advancement is the friend-raising and fund-raising arm of the general academic areas of the university; therefore, all of its activities are designed to generate support, financial or otherwise, for East Carolina University. The units and subunits within the division work together to identify, involve, cultivate, and solicit alumni and friends of the university to gain financial support from the private sector for the purpose of enhancing the long- and short-range growth and welfare of the university. The Office of the Vice Chancellor for University Advancement is responsible for the following diverse units: Alumni Relations, ECU Foundation, ECU Medical and Health Sciences Foundation, and the office of University Advancement.

East Carolina University is an Equal Opportunity/Affirmative Action University and accommodates individuals with disabilities. Proper documentation of identity and employability is required at the time of employment.
[ad_2]

Source link