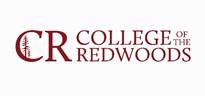 Position Type: Faculty
Department: Del Norte Education Center
Location: Del Norte
Summary
This position is for a full-time, grant-funded, non-tenure track Assistant Professor in Business based out of the Del Norte Education Center in Crescent City, California. Courses will be primarily offered to incarcerated students inside Pelican Bay State Prison and secondarily at the Del Norte Campus in Crescent City, CA. Teaching assignments in the college's innovative Pelican Bay Scholars Program will include night and possibly weekend assignments. The position may also involve teaching courses through correspondence, on-line or other distance modalities. The Assistant Professor – Business will teach courses as assigned from the General Business, Small Business Management, and Management and Supervision curriculum.
Additional responsibilities and duties include:
Participate in community advisory committee meetings and program discussions.
Assist in the development and maintenance of the Business curriculum, including transfer/articulation agreements with colleges and universities.
Engage in community outreach in support of the General Business, Small Business Management, and Management and Supervision Programs.
Participate in institutional, program, degree, and course-level assessment.
Active participation in the College's shared governance process.
Anticipated start date for this position is Fall 2022.

Preferred Qualifications
Master's degree in Business.
Previous teaching experience that provides the candidate with the ability to teach a broad range of Business, Bookkeeping, Finance, Marketing, and Economics courses.
A minimum two years' of supervisory experience working in a business related field.
Ability to teach Computer Information Systems is a plus but not required.
Experience teaching incarcerated students in a correctional facility.
Demonstrated experience with, and commitment to, working in a highly collaborative working environment.
Education and Experience
Minimum qualifications:
Master's degree from an accredited institution in business, business management, business administration, accountancy, finance, marketing or business education 
OR Bachelor's in any of the above AND Master's in economics, personnel management, public administration, or Juris Doctor Degree (J.D.) or Legum Baccalaureus (LL.B.) 
OR Bachelor's in economics with a business emphasis AND a Master's in personnel management, public administration, or Juris Doctor Degree (J.D.) or Legum Baccalaureus (LL.B.) 
OR the equivalent
Additional Qualifications:
Must be able to pass a California Department of Corrections and Rehabilitation background check.

Equal Employment Opportunity and Workplace Diversity
It is the policy of College of the Redwoods not to discriminate on the basis of race, color, religion, national origin, sex, disability, age, or sexual orientation in its educational programs and its employment practices.
Position requires sensitivity to and understanding of the diverse academic, socioeconomic, cultural, disability, and ethnic backgrounds of community college students.
College of the Redwoods values all members of our community and strives to create a diverse, nurturing, honest, and open environment. CR is committed to equal employment opportunity in its employment and encourages applications from underrepresented group members.

Salary Grade: Based on education and experience
Salary: Starting Salary: $55,317 – $72,257/Annually (Salary range continues to a maximum of $121,877/Annually based on education)
Contact(s): Human Resources
Contact Phone: 707-476-4140
Contact Email: hr@redwoods.edu
Start Date Fall 2022
Posting Number: F00098P
Requisition Number: 22-64
Job Close Date: 01/28/2022
Open Until Filled: No
Conditions of Employment
Offers of employment are contingent upon the successful clearance of a criminal background check, pre-employment physical examination, freedom from tuberculosis, provide proof of full vaccination from COVID-19 and its variants, and proof of identity and eligibility to work in the United States prior to the first day of work. The District may select additional qualified candidates should unexpected vacancies or needs occur during the recruitment/selection process. When education is a requirement for the position, official academic transcripts from the accredited college/university will be required. 
Forms are available through Human Resources to request COVID-19 vaccination exception in the following situations: (a) medical excuse from receiving COVID-19 vaccine due to medical contraindication or precaution; (b) disability; or © religious objection based on a person's sincerely held religious beliefs, practice or observance.
College of the Redwoods Faculty Organization is the exclusive bargaining representative for College of the Redwoods faculty employees. Each employee hired into a faculty position shall contribute to the administration of this contract by membership dues or service fees.
Initial salary placement is determined by education and teaching/professional experience. Refer to the CRFO Collective Bargaining Agreement for specific details on salary placement.

Benefits
Medical, dental, and vision insurance is provided by the District for all full-time employees and their dependents. Faculty also receive sick leave and personal holidays. Retirement benefits are administered through CalSTRS.

Application Process
Application Process 
Required Materials 
Apply online at https://employment.redwoods.edu/ 
You will need the information listed below to complete the online process.
The following file formats will be accepted for attachments-.doc or pdf.
Letter of introduction expressing interest in the position and describing the candidate's qualifications for the position.
Professional resume or curriculum vitae, including contact information for at least two professional references. Transcripts of all college degrees and courses (unofficial is sufficient for application, official copies will be required of the successful candidate.)
Transcripts of all college degrees and courses (unofficial is sufficient for application, official copies will be required of the successful candidate.)
A statement of teaching philosophy that addresses your interest, values, goals, actions with regards to teaching.
Incomplete application packets will not be forwarded for consideration by the Selection Committee.
Application Procedures 
All documents included in your application file become the property of the District and will not be returned. Your application for this job posting will not be considered for future openings. New documents must be submitted for each job posting.
To be included in the first review, the applicant must complete the online application process by 5:00 p.m. PST on the closing or first review date.
If, because of a disability, you need special services or facilities in order to apply or interview for this job posting, please call Human Resources.
For assistance or information, please contact:
College of the Redwoods
Human Resources
351 Tompkins Hill Road
Eureka, CA 95501-9300
Phone 707-476-4140
Fax 707-476-4421
TTY 711
Email hr@redwoods.edu
Selection Process
All applications will be reviewed by a representative screening committee. Selected candidates will be invited to appear for a personal interview at College of the Redwoods. Some financial assistance will be available to assist finalists with travel expenses related to interviewing.

College of the Redwoods is committed to equal opportunity in its employment and encourages application from underrepresented group members (women, minorities, persons with disabilities, and Vietnam-era veterans.)