[ad_1]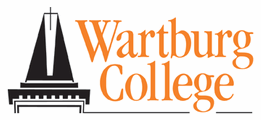 DATE ANNOUNCED: December 2021
DEPARTMENT: Education
POSITION: Assistant Professor of Education (Specialization in PE; Tenure Track)
START DATE: August 2022
DEADLINE: Screening of the applications begins immediately and will continue until the position is filled.
QUALIFICATIONS:
Required:
Earned degree in Physical Education. Doctorate in Education (or related field) or ABD; at least three years of successful K-8 teaching experience in physical education; commitment to student-centered learning, teacher preparation, and excellence in teaching; willingness to support the mission of the College and its liberal arts tradition (http://www.wartburg.edu/about/).
Preferred: Ability to teach in the education professional core and facilitate student work in diverse settings; college-level teaching experience; knowledge of and experience with teacher education accreditation standards and processes; desire to teach in the College's interdisciplinary general education program; experience with student teaching supervision; and successful experience working with diverse populations and diverse settings.
RESPONSIBILITIES:
Teach the equivalent of seven undergraduate courses (typically 3 in Fall term, 3 in Winter term, and 1 in May term) including courses in the professional core and other education offerings or general education courses dependent upon departmental needs and candidate's qualifications; advising, scholarship, and service duties as appropriate for the candidate's appointment.
SALARY: Competitive
CONTRACT: Nine-month, tenure-track (potential for summer contracts to carry out special duties or assignments).
APPLICATION PROCEDURE: A curriculum vita, unofficial graduate transcripts, the names/contact information for three current references, and letter of application describing your teaching, scholarship, and service experience/interests and how these will support the distinctive mission and institutional learning outcomes of Wartburg College, should be sent electronically to HR@wartburg.edu or by regular mail to Jamie Hollaway, Director of Human Resources, Wartburg College, 100 Wartburg Blvd., Waverly, IA 50677-1003. For specific inquiries contact Dr. Rick Snyder at rick.snyder@wartburg.edu. Further information about the College and the city of Waverly is available at: http://www.wartburg.edu. Wartburg College requires a criminal background check for position finalists.

As an affirmative action, equal opportunity institution, Wartburg College actively seeks applications from women and members of ethnic and minority groups.
[ad_2]

Source link