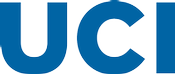 Application Window
Open December 7th, 2021 through Thursday, Jun 30, 2022 at 11:59pm (Pacific Time)
Position description
The UCI Department of Mechanical and Aerospace Engineering in the Henry Samueli School of Engineering is anticipating openings in the Project Scientist Series throughout the academic year 2021-2022. These positions offer a stimulating array of research and training opportunities within the various labs in the department.
Requirements: Applications are being sought for candidates with strong laboratory research backgrounds and specialized training.
Candidates must have a PhD or its equivalent.
This is an on-going recruitment. Positions are dependent upon extramural funding. This position is open for Project Scientists at all ranks-Assistant, Associate, and Full rank determined based on experience.
Application Procedure: Interested candidates should post their curriculum vitae and three references on UC Irvine's new recruitment website:
https://recruit.ap.uci.edu/JPF07268
Qualifications
Basic qualifications (required at time of application)
Candidates must have a PhD or its equivalent and a strong laboratory research background and specialized training.
Application Requirements
Document requirements
Reference requirements
3 required (contact information only)
Apply link:
https://recruit.ap.uci.edu/JPF07268
Campus Information
The University of California, Irvine is an Equal Opportunity/Affirmative Action Employer advancing inclusive excellence. All qualified applicants will receive consideration for employment without regard to race, color, religion, sex, sexual orientation, gender identity, national origin, disability, age, protected veteran status, or other protected categories covered by the UC nondiscrimination policy.
Job location
Irvine, CA