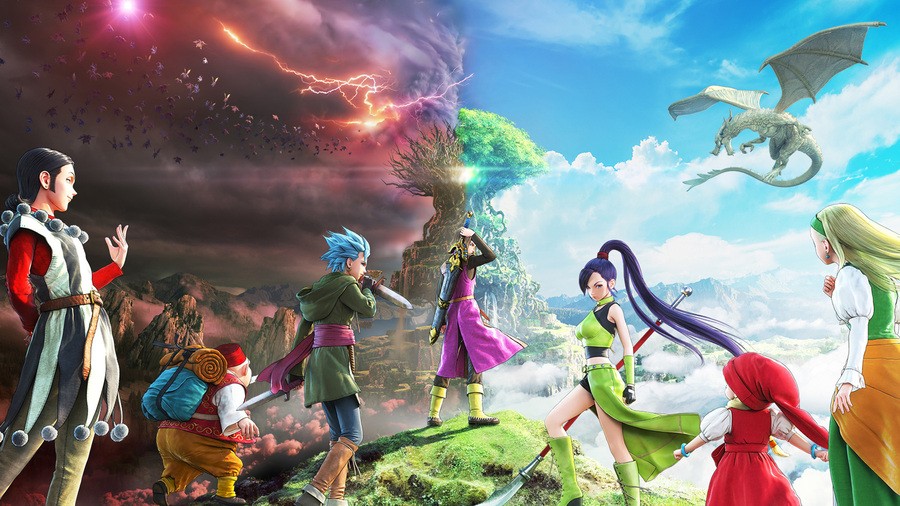 Normal, numbered service returns this week WAYP, as we push forward to a new year of Push Square's longest running series. Hard to believe we're now up to 408 numbers, to be honest.
Sammy Barker, editor
I absolutely love Life Is Strange: True Colors, so much so that I can not believe I've been waiting so long to play it. I think Life Is Strange 2 had me buzzing in the series so much that I was reluctant to play this one, but luckily the franchise is back in shape so far.
Robert Ramsey, Deputy Editor
I really enjoy my fresh play of Dragon Quest XI S – it's just the kind of charming RPG to have fun with when the weather outside is terrible. I'm also not ashamed to admit that I'm totally hooked on FIFA 22 again. Honestly, I have a good mix going on.
Liam Croft, assistant editor
I kind of just kill time until next month rolls around, so I'm playing pretty random games at the moment. This weekend it's Hellblade: Senua's Sacrifice that I'm just playing on my Xbox for all the achievements.
Jamie O'Neill, reviewer
I slice synthetic materials and shoot the shurik as a ninja clan's only survivor, Shadow, to honor pixel art platformer Cyber ​​Shadow, who receives an honorable mention in Push Square's best PS5, PS4 Indie game of 2021.
Henry Stockdale, reviewer
I'm finally planning to run through Titanfall 2's campaign. I've had the game for years, but have never touched it before now. I've been told it's not very long either, so if I get through it quickly, I'll probably continue with my Lost Judgment replay as well.
---
The first proper WAYP in 2022 is in the bag, but this article is never over until you have stated your opinion in the comments section. What do you play on the weekends? Tell us below.
.