At least 21 people have died in the north
Pakistan
after thousands of vehicles ran aground in a blizzard.
All roads in Murree are now clear, a Islamabad police spokesman said, and officers have evacuated thousands of people trapped in the area northeast of the capital.
The tourists, who were stuck in a traffic jam, suffered a "food crisis" after being stranded, Interior Minister Sheikh Rashid said in a video statement on Saturday.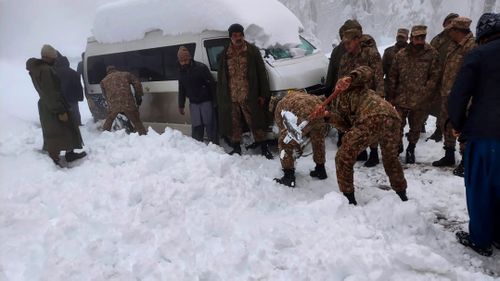 Rashid added earlier that the government had called the army and civilian armed forces for emergency rescue operations for "nearly a thousand" vehicles stranded.
The snow began to fall Tuesday night and continued at regular intervals, leading to an influx of thousands of tourists, Reuters reported.
But many families were stranded on the roads due to the number of visitors, and with local media reporting that over 100,000 vehicles drove into the hill station.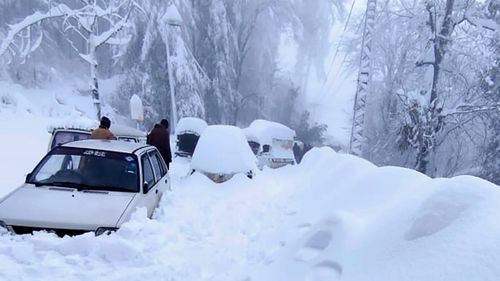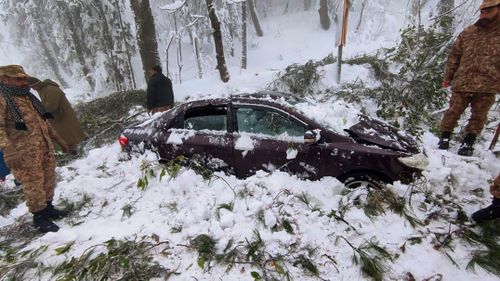 Pakistani Prime Minister Imran Khan said he had ordered an investigation into the incident, adding that there had been "unprecedented snowfall" and that a buzz of people traveling to the area "without checking the weather conditions caught the district administrator unprepared."
"shocked and outraged at tragic deaths among tourists on their way to Murree," he continued
Twitter.
Two states hit by powerful tides and dangerous surf