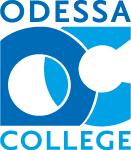 Position Status: Full Time
Department: School of Business and Industry
General Summary

The Dean of Business and Industry provides leadership in all academic and operational matters for more than 45 full-time faculty and staff members across 23 degree programs, community education, and workforce training. Responsibilities include implementing and overseeing a system of division operations; coordinating, evaluating, and improving curricula and programs; recruiting new faculty; initiating new programs; and promoting excellence in instruction. The programmatic scope includes both credit and noncredit programs.
Specific Position Duties
Supervises technical and workforce education program directors and department chairs; 

Promotes a culture predicated on leadership development, student-success, data-driven decision making, programmatic excellence, and customer service; 

Acts as a liaison with local business and industry; 

Encourages and promotes the highest quality of instruction; 

Assists with planning, implementation, promotion, and administration of technical, workforce, and continuing education courses and programs; 

Evaluates technical/workforce programs based upon industry requirements, current market demands, and student outcomes; 

Assists with the preparation and monitoring of budgets for all programs; 

Administers a competent system of records and office accounting; 

Provides leadership in recruitment, retention, and development of high-quality faculty; 

Oversees a comprehensive system of continuous improvement in accordance with the College strategic planning process and programs' compliance with industry standards; 

Works with the other members of the Instructional Leadership Team and other areas to promote and ensure student success among all instructional programs; 

Develops strategies for improved recruiting, marketing, and outreach for programs and works with appropriate college personnel to implement these strategies; 

Serves on various college committees as appointed; 

Teaches a minimum one course within the scope of an academic year; 

Actively participates in college functions and events, and engages in community service; and, 

Serves as the OCTECHS Liaison 

Performs other duties as assigned.
Minimum Qualifications
Bachelor's degree from a regionally accredited institution; 

Demonstrated passion for student-success; 

Proven record of leadership and improving operational efficiency, preferably in an educational setting; 

Demonstrated successful and effective leadership experience in higher education, and 

Demonstrated successful and effective teaching or training experience, preferably in higher education.
Work Hours: Typically Monday through Thursday 8:00 a.m. to 5:30 p.m. and 8:00 to 1:00 p.m. on Friday. Summer hours: 7:30 a.m. to 5:30 p.m. Monday through Thursday, closed Fridays. Numerous after-hours and weekend functions are required of the position.
Posting Number: P00158P

Odessa College does not discriminate on the basis of sex, race, color, national origin, religion, disability or age in educational programs, activities, admission or employment practices.