[ad_1]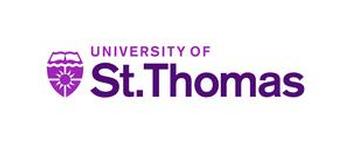 Number of Openings: 1
Closing Date: Application review will begin the week of January 24th and continue until a sufficient pool has been met.
Type of Search: Staff
Who May Apply: This position is open to all qualified applicants.
Position Number: 400013
Campus: St Paul
Department/Unit: Innovation Technology Services – ITS
FLSA Status: Exempt/Salaried
Employment Type: Full-Time Staff
Assigned Months per Year: 12
Benefits Eligible: Yes
Remote Eligible
Yes
OVERVIEW
The University of St. Thomas invites qualified candidates to apply for a Security Operations Specialist position within the ITS- Info Security Department. 
The University of St. Thomas embraces diversity, inclusion, and equal opportunity for all. Our convictions of dignity, diversity and personal attention call us to embody and champion a diverse, equitable and inclusive environment.  We welcome applicants of diverse races, ethnicities, geographic origins, gender identities, ages, socioeconomic backgrounds, sexual orientations, religions, work experience, physical and intellectual abilities, and financial means. We are committed to building a team that represents a variety of backgrounds, perspectives, and skills. This commitment is consistent with our mission: Inspired by Catholic intellectual tradition, the University of St. Thomas educates students to be morally responsible leaders who think critically, work skillfully, and act wisely to advance the common good.  A successful candidate will possess a commitment to the ideals of this mission.
JOIN OUR COMMUNITY
The University of St. Thomas offers a competitive and comprehensive benefits program, which includes:
Up to 100% tuition remission for employees, spouses, and dependents upon eligibility
A generous Employer retirement contribution of 9.4% of annual salary upon eligibility
Medical, dental, and vision options
Employer-paid disability, life, and AD&D benefits
JOB SUMMARY
This position supports the ITS security operations center by providing 2nd tier support related to security and identity related incidents and requests.  The primary function of this role is to process incoming work tickets, triaging, resolving and redirecting them as necessary to help ensure the secure operations of the university computing environment.  In addition, the Security Operations Specialist will monitor and audit key ITS processes to ensure compliance with established policies and procedures.
ESSENTIAL FUNCTIONS
Setup, maintain and troubleshoot requests and incidents related to accounts, system and data access, permissions, mailbox creation and access, and other security related requests.

Perform new user account setup, access modifications and deactivation for supported enterprise system.
Perform non-automated account maintenance for University accounts within prescribed university and ITS policies and procedures.
Create and respond to security alerts in ITS managed systems, including user accounts, cloud systems, servers, and user endpoints.
Serve as an escalation point to student workers completing security and identity related requests.

Provide audit and security monitoring support for ITS and the security operations center

Perform regular audits of accounts and operational processes.
Perform audits as needed related to endpoint security.
Research problems with systems operations related to Information Security.
Monitor and support management of automated security processes and automation of manual security processes.

Provide secondary or tertiary support for security and identity related systems

Have a working knowledge of our Identity Management solution(s)
Provide basic support for scripting and system integrations managed by Security Operations.
Complete standard request and task work as needed to support security and identity related systems.

Know and follow ITS processes and procedures for Communication Updates, Call/incident tracking, Knowledge Base, and other IT service management standards.

Remains current on information about customer communication and technology trends.
Performs other duties as assigned.
QUALIFICATIONS
Minimum Qualifications
High school diploma or equivalent
Three years of relevant professional level experience working with data security
Must have working knowledge of Active Directory and ITSM processes
Fully vaccinated for COVID-19 or eligible for legally required exemption such as a medical or religious reason
An equivalent combination of education and experience from which comparable knowledge and skills have been acquired may be substituted.  For example, a Bachelor's Degree and some relevant professional level experience working with data security, or an Associates Degree and one year of relevant professional level experience working with data security would be considered.
Preferred Qualifications
HOW TO APPLY
All interested candidates must apply online at https://www.stthomas.edu/jobs/. Follow the instructions to complete an online application which includes creating or updating an applicant profile, uploading a resume, and completing a job specific application.
In light of its commitment to create and maintain a safe learning and working environment, employment with the University of St. Thomas requires consent and successful completion of a background screening.
All University of St. Thomas employees must be fully vaccinated for COVID-19. Limited exemptions will be made for medical and religious reasons.
The University of St. Thomas, Minnesota Human Resources Department advertises the official job listing on its website at www.stthomas.edu/jobs.
The University of St. Thomas is an Equal Opportunity Employer
To receive notifications regarding new job opportunities that fit your selected career interests

Connect with us.
[ad_2]

Source link