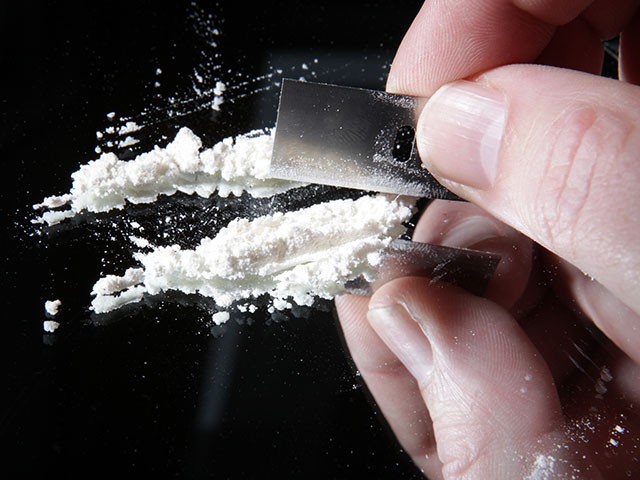 Two men were sentenced to prison on Wednesday for trying to smuggle almost three kilos of cocaine with an estimated street value of £ 250,000 into the UK.
Daniel Kelly, 43, and Steven Gilhooly, also 43, were convicted to six and a half years and eight and a half years in prison respectively for attempting to smuggle two packets of a Class A drug into the UK, according to Evening Standard.
The men reportedly put the cocaine in cans of coconut milk and baked beans in the Caribbean country of St. Lucia, and Kelly sent the packages from a St. Lucian Post Office, according to the store. He used a driver's license with his picture but fake personal information.
That Evening Standard reports:
Snaresbrook Crown Court heard that on 20 and 24 December 2018 sent two packages from St. Lucia to addresses in Charlton and Greenwich in south-east London was seized by customs officers.
After forensic examination, authorities discovered 1.95 kilos of cocaine stored in one package, while 792 grams of cocaine were found in the other, according to the Independent.
The drugs had a street value of £ 250,000 or about $ 340,000 in US currency.
According to Evening Standard:
A thorough investigation conducted by Metropolitan Police officers and the National Crime Agency [NCA] revealed that Kelly and Gilhooly had purchased a machine for the can sealer and empty tin lids so they could reseal the tin cans.

On December 16, 2018, both Kelly and Gilhooly had flown from London Gatwick to St. Lucia, where on arrival they told officials that they were on their way into the country on a holiday and it was recorded that they had the can sealer in their luggage.
"On January 23, 2020, Kelly was arrested from prison where he was serving a second offense," a press release from the Metropolitan Police Department states (MPD). On March 9, 2020, Gilhooly was arrested. "
Detective Matthew Webb, who works in MPD's Specialist Crime teams, spoke in favor of the sentencing in the release.
"This should send a clear and strong message to those who intend to push into our borders that offenses of this kind are taken very seriously and we will not leave the stone unturned in bringing them to justice.

"Both men traveled to St. Lucia for the sole purpose of importing Class A drugs back into the United Kingdom. The miserable effect that the drug supply has on our community is undeniably and inextricably linked to violence in our communities. Both men were willing to take such a risk with this insult – and thought they were out of the reach of the law and hoping to make money. Instead, they now risk severe prison sentences. I hope this allows them to reflect on their behavior and shows that crime does not pay off. "
Department head Mark McCormick of the National Crime Agency (NCA) also weighed in on the sentencing.
"These men thought they could circumvent Britain's border controls by using the fast-track package system, but this is a threat that we and our law enforcement partners like Border Force and MPS are alive for," McCormick said according to police. Evening Standard.