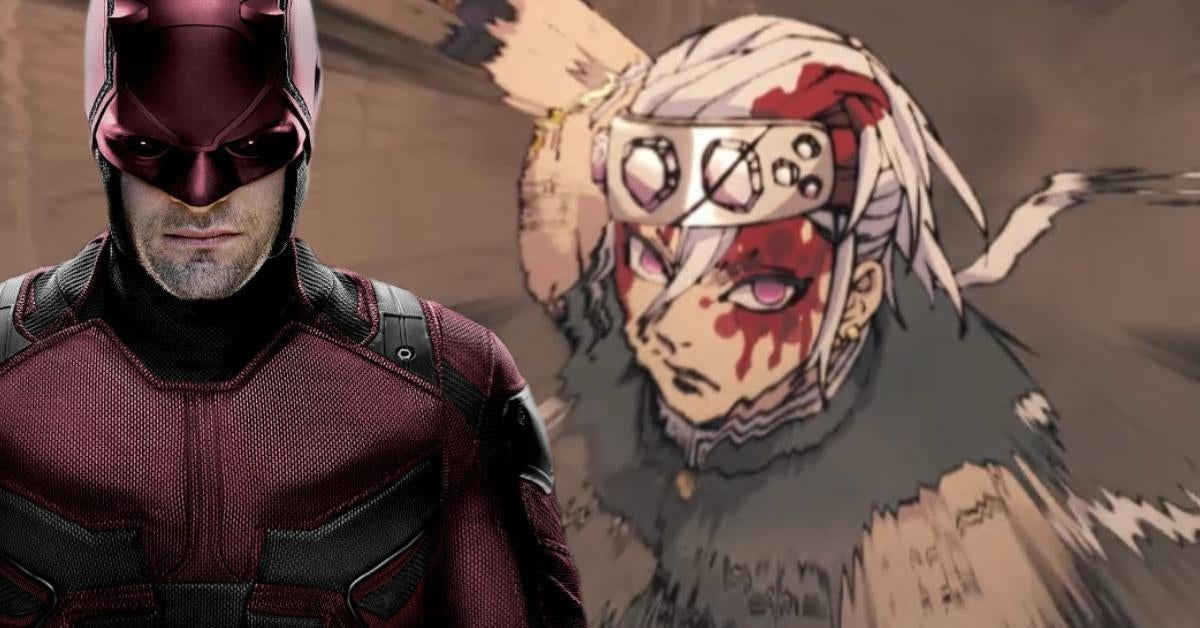 Demon Slayer: Kimetsu and Yaiba goes full Marvel's Daredevil with Tengen Uzui's special power revealed in the latest episode of the series! The second season is getting flashy as the latest episode has finally kicked off the climax of the Entertainment District Arc from Koyoharu Gotouge's original manga series. This means that as we have seen in the latest episode, we will finally get to see Sound Hashira in a true battle and see what Tengen Uzui is really capable of. If it looks like the surprising ability that was demonstrated in the latest episode, it's going to be a big fight coming.
The latest episode of the series officially brought Tengen Uzui into the fight in earnest as he confronted top-ranked demonic threat Daki for the first time this season. He has managed to find his wives, and now that it has been taken care of, he can now focus on the true threat. Unfortunately, this threat was revealed with the latest episode, and before he could completely unleash his own techniques against this villain, Tengen had quickly explored the area using his own super-hearing … a bit like how Marvel's Daredevil can do the same.
Uzui's technique is so cool in anime !!

In the manga, it's hard to say without the narrative.
but in anime, you can understand it just from the animations !!

He checks his surroundings with echo😆
Ufotable is amazing !!#DemonSlayer pic.twitter.com/TbTIOYVLs4

– Kyle Anime Scouter (@kylescouter) January 17, 2022
As Gyutaro unleashes completely after being hidden on Daki's body in episode 7 of the Entertainment District Arc, Tengen begins to fight the demon and quickly sees how strong this hidden villain is. However, he must first hold back because of all the civilians in the area, waiting for his moment to strike. Before kicking things off with an explosive trick, he first makes sure there is no one left who gets caught in the crossfire. His super hearing then gives him an overview of the building he was in and he was able to quickly measure that no one else was there.
It's a technique that suits Sound Hashira, and a visual representation of the hearing abilities we had seen him use before when he found his way underground to Daki's food pantry. But now that we actually see his various techniques in action, it's a sign that the anime will not hold him back any longer, as he has a huge fight on the way with both Gyutaro and Daki, while the second season continues.
But what do you think? How do you like Tengen Uzui's abilities so far? Excited to see what he can do in a full battle against the demons? What do you hope to see before the new season ends? Tell us all your thoughts about it in the comments! You can even contact me directly about all the animated and other cool stuff @Valdezology on Twitter!
.