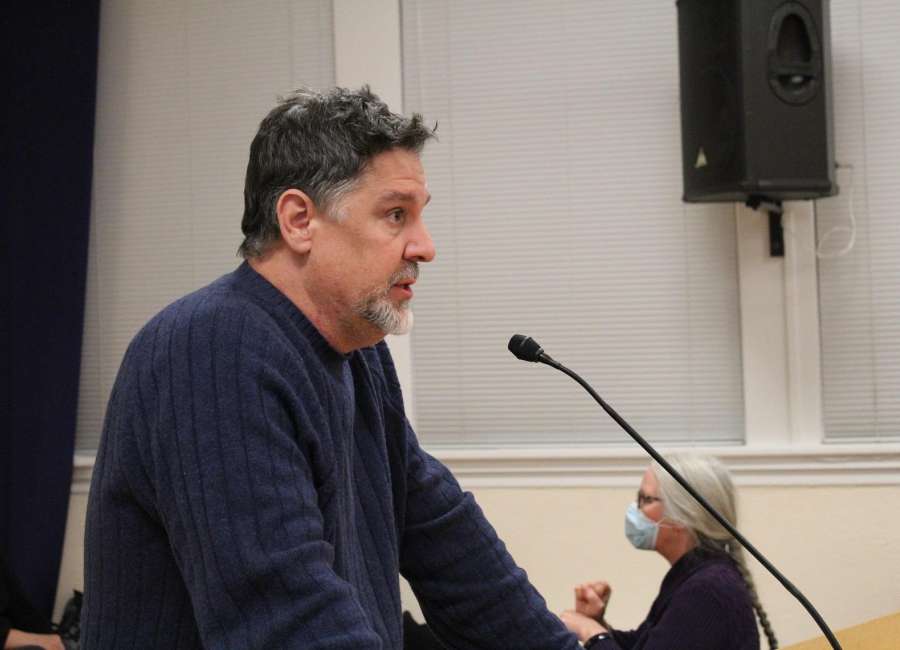 Jeffrey Cullen-Dean / The Newnan Times-Herald
Ryan Schaetzle seeks a special event permit to film in Grantville.
The city of Grantville continues to be a location of interest for film and television productions.
Ryan Schaetzle, a location manager for a Marvel Studios production titled "Grasshopper," spoke with the Grantville City Council at its Monday night work session to obtain a special event permit to film in the city.
"We need a story about a small town, and Grantville would be a big part of that," he said.
According to the permit application, the production will prep from Monday, May 2 to Friday, May 13. Filming will last from Wednesday, May 16 to Sunday, May 20. Wrap will last from Wednesday, May 23 to Thursday, June 3.
Schaetzle said the production is still being written, so the production dates are only for two episodes that are already written.
Because other episodes are still being written, he said he may come before the city council again, seeking another permit if future episodes require the location.
The production in Grantville will be tame, Schaetzle said. It will largely consist of establishing shots.
According to the permit, the production will use Main Street, the water tower, LaGrange Street, 1 Magnolia Street and Bonnie Castle.
Locations in town that could be used include Big M's Hardware and Grantville United Methodist Church.
"It's nothing terribly complicated. We would not do anything with explosions or big stunts or gunfire," Schaetzle said.
The city council will make a decision on the special event permit at its Feb. 28 meeting.