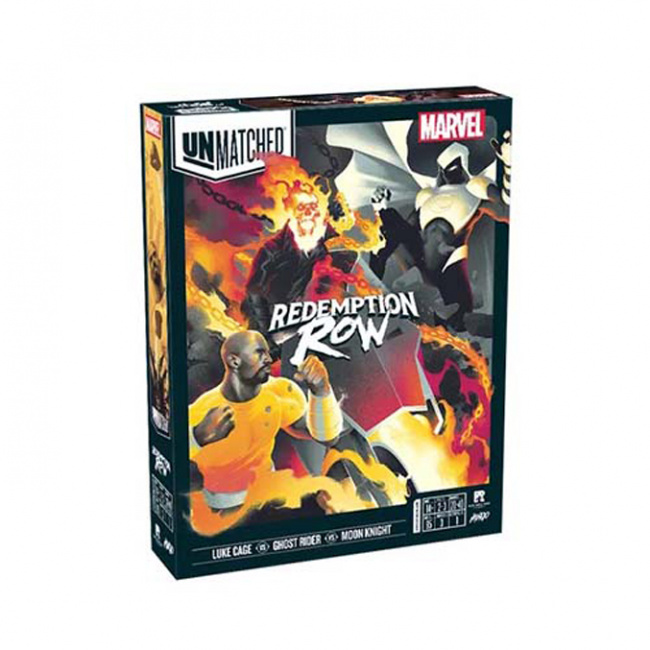 Restoration Games revealed Unmatched Marvel: Redemption Rowa miniatures board game, for release into retail on April 20, 2022.
Redemption Row features three of Marvel's most tormented heroes: Moon Knight, Ghost Rider, and Luke Cage. Moon Knight can change between three identities and use the powers of each. Ghost Rider's deck is, of course, fueled by Hellfire, and Luke Cage deflects blows with his titanium-like skin. The battle map included in this set is the Raft and it comes with new item tokens that produce potent effects.
The game box comes with a double-sided game board, 3 character miniatures, a sidekick token, 4 health dial, 95 cards, 5 hellfire tokens, 3 scheme tokens, and 3 combat tokens. This set will retail for $ 49.95.
Restoration Games will also release Unmatched Marvel: Hell's Kitchen, a new Unmatched set featuring Daredevil and Elektra minaitures, into retail (see "'Unmatched Marvel: Hell's Kitchen'").
Click on Gallery below for full-size images!
.