Marvel's Minister gets a massive, hulk-like upgrade in the latest issue of Immortal X-Men by writer Kieron Gillen and artist Lucas Werneck.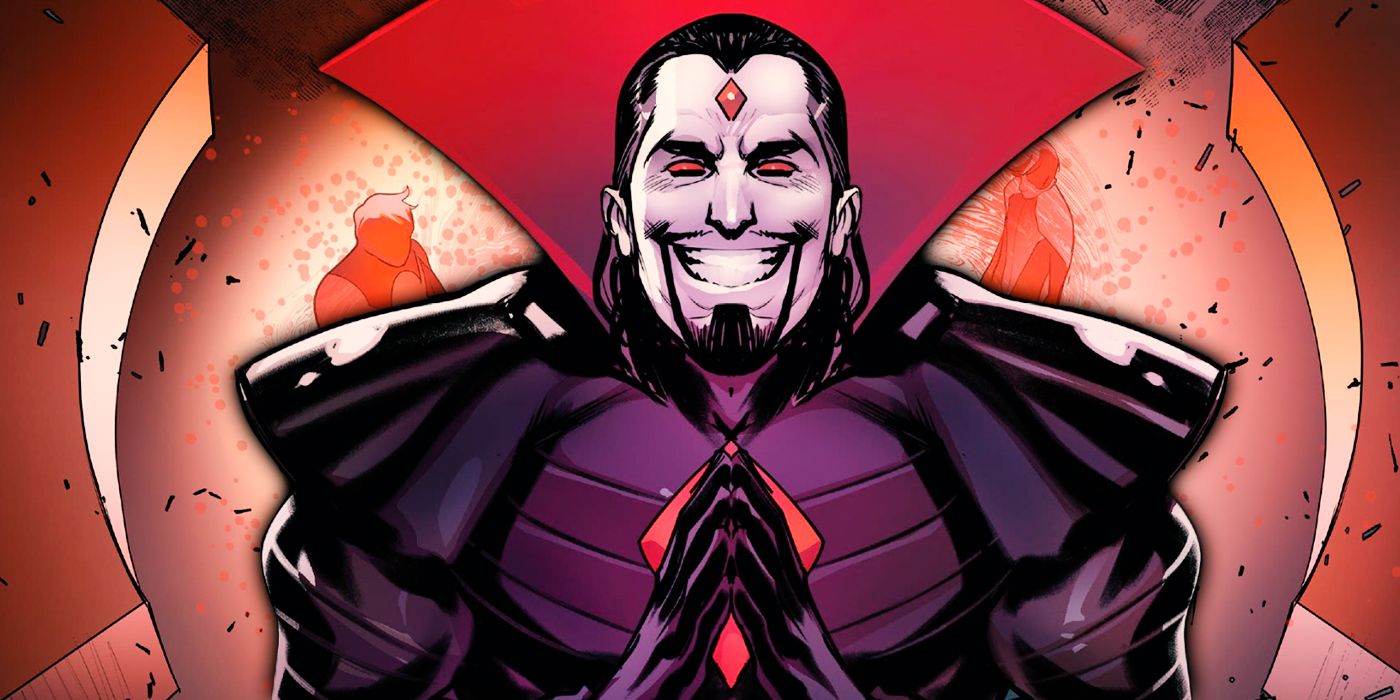 The following contains spoilers for Immortal X-Men # 2, on sale now from Marvel Comics.
Marvel's Minister Sinister goes through a radical transformation in Immortal X-Men # 2 which sees him transform into a giant, hulking monster.
Immortal X-Men # 2 comes from writer Kieron Gillen, artist Lucas Werneck, color artist David Curiel, letter VC's Clayton Cowles and designer Tom Muller. In the issue, Krakow is faced with a new threat when Selene Gallio manifests the island's Arakko gate into a giant, Kaiju-like beast. Hope Summers and Exodus lead a charge to try and prevent the creature from causing any serious mayhem, while Mister Sinister watches from afar and eventually decides to join in the fight.
RELATED: Mister Sinister Once Made His Own Twisted Version of Spider-Girl
Before entering into combat, Mister Sinister strolls into his "gene closet" and pulls out a tube he later says is an "early chimera prototype" that is a "lot of mutant genes messed together, merged with an MGH-base and some Arakkii spice . " Sinister injects the liquid into himself and then transforms into a giant, hulk-like creature that also appears to have its own version of Wolverine's claws.
Sinister proceeds to fight and defeat the monster; although, once the battle is over, Sinister notes the Kaiju has rapid regeneration powers that could see it return sooner rather than later. The serum wears off after the fight and Sinister returns to his original form.
While grateful for the combat help, Charles Xavier, Nightcrawler and other mutants continue to question Sinister's allegiances and whether he truly is working to serve Krakoa's best interest. While he's fighting the monster, Xavier telepathically asks Sinister if he's going to "cause a disaster worse than the disaster we were facing?" When the battle is over, Sinister tells Nightcrawler he is "committed to Krakow as anyone" and that they "at least bought it a reprieve together today."
RELATED: A Marauders Fight Uses A Classic Claremont Story Technique
As Nightcrawler walks away, Sinister tells himself, "God above, people who think the best of people are just the easiest," which continues to suggest he's meddling in some level of villainy. Marvel's X-Men # 11 also revealed that the man behind the Dr. Stasis masks, the X-Men's latest mysterious villain they've been facing throughout the current run, is Mister Sinister – or some type of Mister Sinister clone, as there's a club on the forehead of the character in place of a diamond. Whether Mister Sinister deliberately created this clone or if he's unaware it exists remains to be seen in future issues.
Immortal X-Men # 2 features cover art by Mark Brooks and variant cover art by Kaare Andrews, Phil Noto and Rod Reis. The issue is on sale now from Marvel.
Source: Marvel
Marvel's Latest X-Men / Avengers Clash Appears to Be Bringing Gwen Stacy Back to Life
Read Next
About The Author