This Wednesday, a brand-new Thunderbolts team led by Hawkeye will take New York by storm in a new Marvel Comics series by Jim Zub and Sean Izaaks. Check out the cover for issue #1…
Earlier this summer, we got confirmation that a Thunderbolts movie is in development at Marvel Studios with Jake Schreier at the helm, and Marvel Comics has now announced that the first issue of a new comic series from Jim Zub and Sean Izaakse is set to hit shelves this Wednesday.
This latest incarnation of the team will consist of Hawkeye, Spectrum, America Chavez, Power Man, Persuasion, and Gutsen Glory.
It's certainly a less outright villainous roster than we're used to seeing – could this give us some idea of ​​the lineup we'll see in the movie? Spectrum seems unlikely, but America Chavez has already been rumored, and we know a Power Man The Disney+ series is in the works.
Check out the cover below along with the official logline.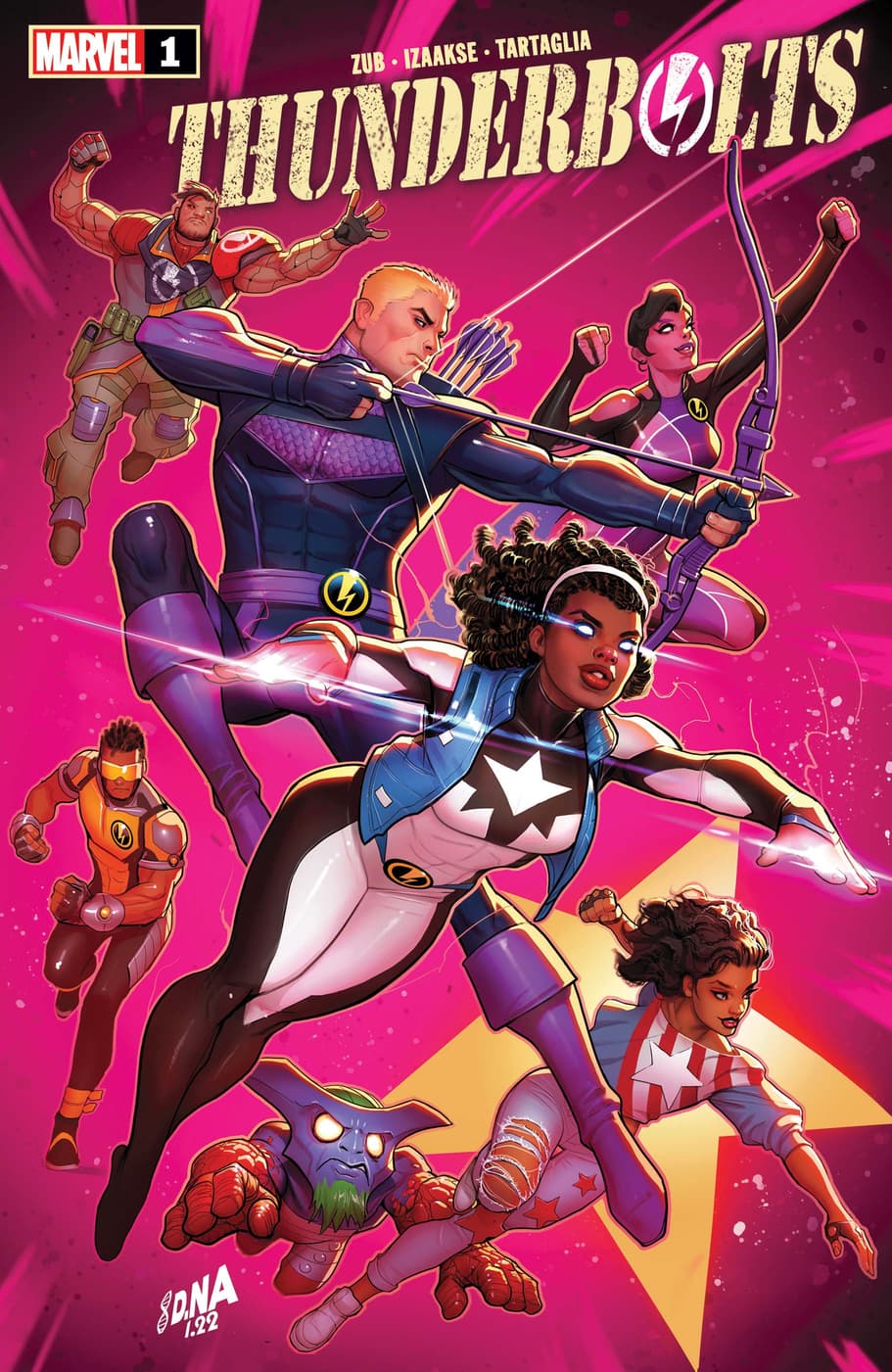 "Super-powered crooks have taken hostages in Staten Island? A dimensional rift tears open in Chinatown? Monsters running amok at the Met? Call in the THUNDER! In Jim Zub and Sean Izaakse's THUNDERBOLTS (2022) #1, New York City's finest are here to save the day — Hawkeye, Spectrum, America Chavez, Power Man, Persuasion, and Gutsen Glory! In the aftermath of DEVIL'S REIGN (2021), the Big Apple has big problems, and it's up to a new group of Thunderbolts to turn things around. But when Clint Barton gets tasked with heading up this team and proving they can go toe-to-toe with anything the Marvel Universe can throw at them, the first opponent he's going to have to face is himself."
The Thunderbolts were originally introduced as a new superhero team who stepped in when the Avengers were declared dead after the events of Onslaught, but it was soon revealed that they were actually the Masters of Evil in disguise. Ultimately, most members of the team reformed for real, and did their best to become a force for good
.