A new report claims that Daredevil: Born Again will mark the Marvel Cinematic Universe debut of a superhero with ties to the New Avengers.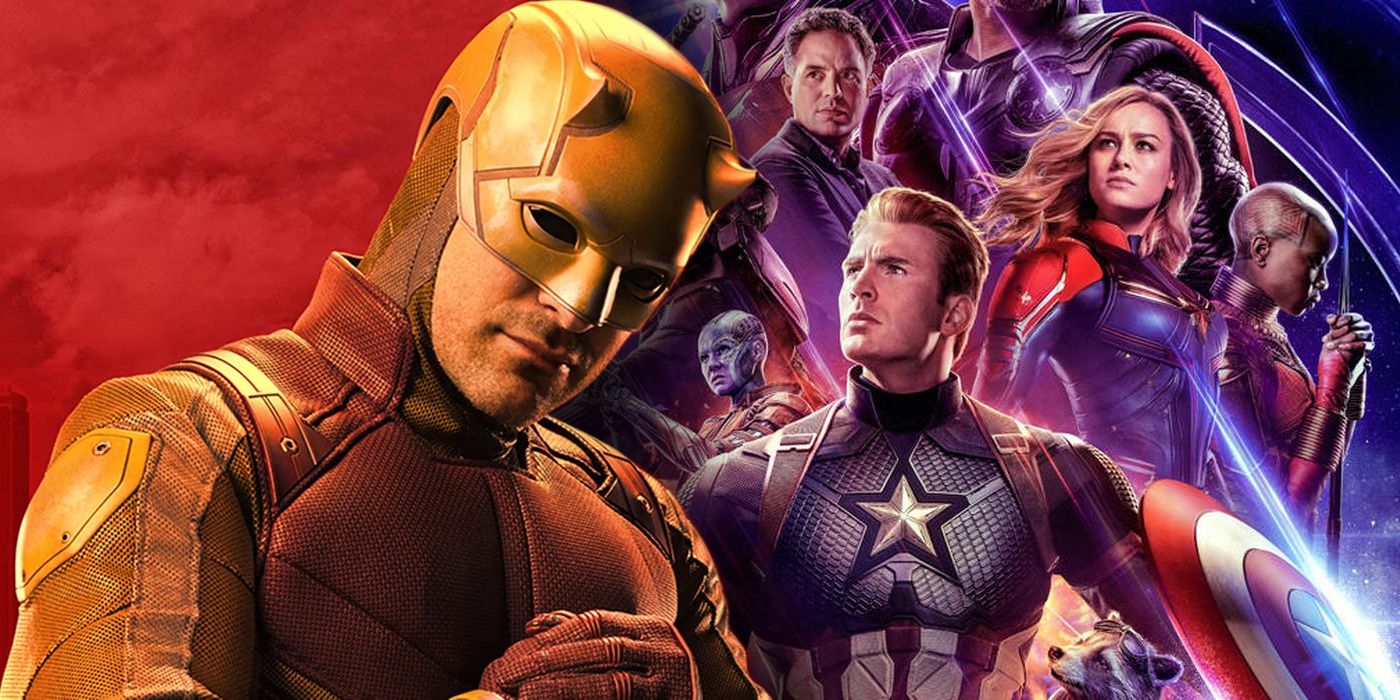 Daredevil: Born Again will add a new Avenger to the Marvel Cinematic Universe, if a new report is to be believed.
The report claims that White Tiger will debut in Daredevil: Born Again and comes courtesy of Murphy's Multiverse. The outlet cites two unnamed sources who independently corroborated recent rumors of White Tiger's involvement in the upcoming Disney+ series. These same sources apparently declined to comment on related rumblings that Scream's Jenna Ortega was already cast in the role. In the comics, White Tiger is the mantle held by several individuals, including New Revenger Angela del Toro and Mighty Avenger Ava Ayala. Marvel Studios is yet to publicly comment on White Tiger's alleged inclusion in Daredevil: Born Againwhich means it should be treated as pure speculation for now.
Related: Daredevil: Born Again Sets a Lengthy NYC Production Schedule
The studio remains equally tight-lipped regarding the possibility of Charlie Cox's Man Without Fear teaming up with another Avengers-related character, She-Hulk. That said, Tatiana Maslany recently expressed interest in portraying Jennifer Walters and her green-skinned alter-ego in Daredevil: Born Againfollowing Cox's guest appearances as Daredevil in She-Hulk: Attorney at Law. The star added that the romance between Jennifer Walters and Matt Murdock could "go all kinds of ways" post-She-Hulk: Attorney at Lawand praised Murdock for accepting Walters for who she is.
Will Daredevil: Born Again Include Karen Page?
Maslany isn't the only person waiting on a call from Marvel Studios, either. Deborah Ann Woll confirmed in a recent interview that she isn't currently set to return as Karen Page in Daredevil: Born Again, despite Page playing a key supporting role in the original Netflix series. "So, as of now, I am not a part of it… I love the character Karen Page. I love telling that story," Woll said. "But it is up to them what kind of story they want to tell." To date, Cox and Vincent D'Onofrio are the only ones Daredevil cast members confirmed to appear in Born Againwhich is not a direct continuation of its Netflix predecessor.
Related: Daredevil: Born Again Reportedly Aiming for a TV-MA Rating
Woll also opened up about her favorite memory of acting opposite Cox in Daredevil, singling out an emotional scene between Karen and Matt early in the show's third season. "There was this really lovely, collaborative back-and-forth [prior to filming]and when we finally got there that day to shoot it, it just was another one of those moments with him where I was like, 'I'm just so grateful this is you, and not some asshole who's too big for his britches, '" she said.
Daredevil: Born Again is set to premiere on Disney+ in early 2024 and will run for 18 episodes.
Source: Murphy's Multiverse