New concept art for Marvel's Disney+ series She-Hulk: Attorney at Law sees Daredevil's classic yellow and red suit from the show's production.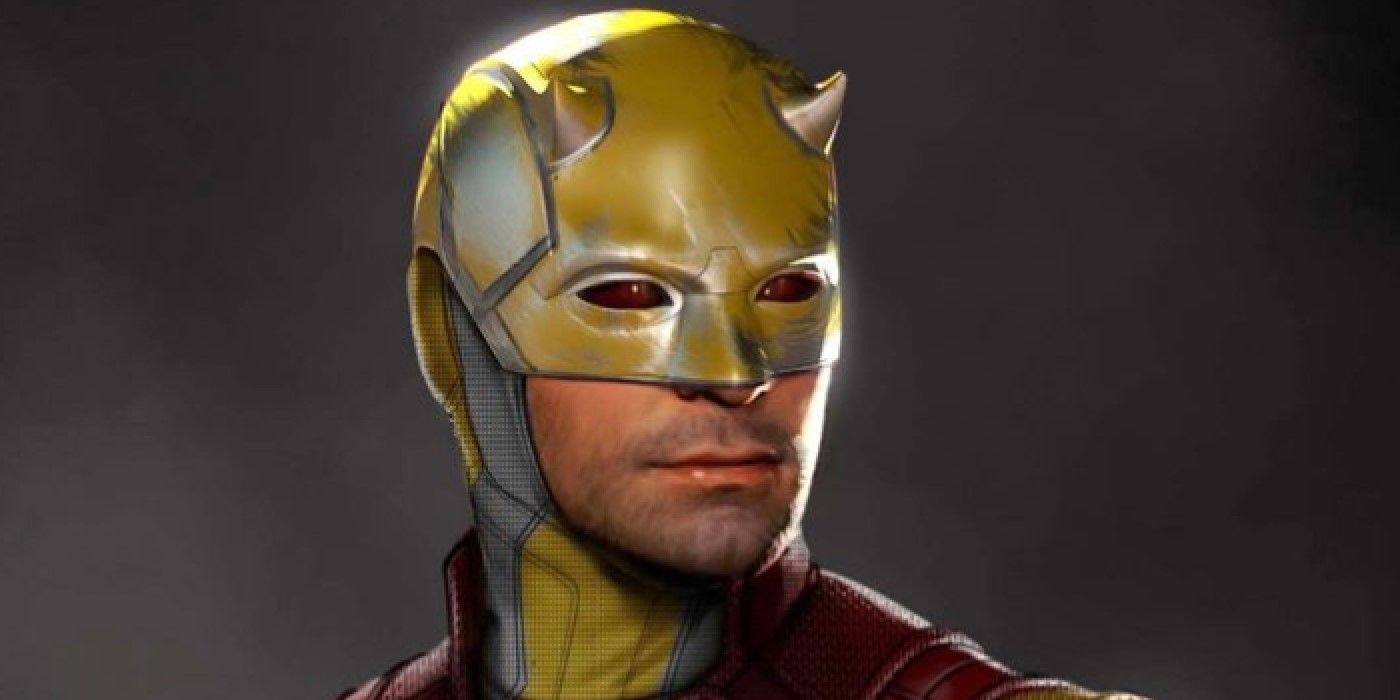 New concept art for Marvel's She-Hulk: Attorney at Law highlights Daredevil's classic yellow and red suit. Following the cancellation of Netflix's Daredevil series, viewers thought they had seen the last of Charlie Cox's titular hero. However, he was introduced into the Marvel Cinematic Universe in Spider-Man: No Way Homeallowing Cox's fan-favorite interpretation of the character to return. Daredevil then appeared on Marvel's Disney+ series She-Hulk, which follows the life of Tatiana Maslany's Jennifer Walters after she gains Hulk powers. The series featured Cox's Daredevil in a more significant role towards the end of the season, where he donned his classic yellow and red suit.
Now, Ryan Meinerding, who worked on She-Hulk: Attorney at Law as a costume designer, has shared new concept art for Daredevil's yellow and red suit. The images feature Cox's Daredevil in a stoic pose, showing off the finer details, like scuffs from usage and how the color patterns flow through the suit. Meinerding also takes the time to praise those he worked with on the series, calling it "an honor." Check out the She-Hulk concept art for Daredevil below:
Related: MCU Daredevil Show Has Bigger Concerns Than Its Canon Status
How The Suit Could Change In Daredevil: Born Again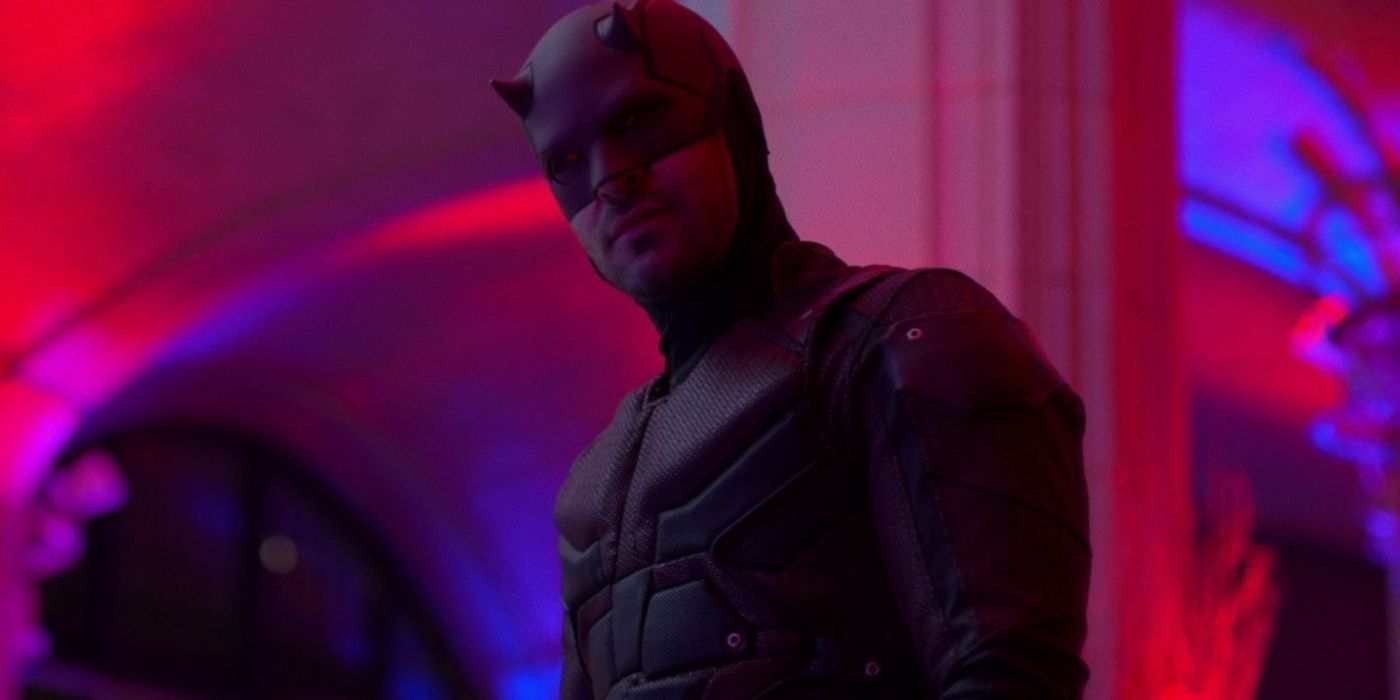 Given that Daredevil's yellow and red suit was the first color scheme for the character's costume, its inclusion in She-Hulk feels like signaling his rebirth in the MCU. While Cox's iteration is said to be a soft reboot of the Netflix series, ignoring much of what took place and mainly bringing the characters into the MCU, it feels appropriate to symbolize his new lease on life. However, this could easily change as the character progresses through their subsequent appearances.
Cox is set to play Daredevil next in Marvel's Echoa Disney+ series following Alaqua Cox's Maya Lopez, who was introduced in Hawkeye. Echo will also feature Vincent D'Onofrio's Kingpin, following his inclusion as an antagonist in Hawkeye. Daredevil's story for the series is only speculation at this point, but it may see the character searching for Jessica Jones, who could be portrayed by Kristen Ritter, the actress behind Netflix's Jessica Jones show. With Daredevil returning to a series with a more serious tone and the potential of running into a former ally, reverting to the black and red suit from the Netflix show's run could easily fit the series.
Daredevil is also set to appear in his own series called Daredevil: Born Again, which will also feature Cox and D'Onofrio. With a title like Born Again, Cox is likely to don a new suit as Daredevil, marking a fresh start as the star of a new show. Marvel is also known for changing hero's suits throughout the MCU, with Spider-Man having a new suit in each film and Iron Man constantly having improved armor, so Daredevil wearing another iteration of his costume looks pretty likely. The real question then concerns whether Marvel will keep the yellow and red color scheme or embrace something purely red. With Daredevil: Born Again still a ways off, audiences can speculate on how the character will next appear, with She-Hulk offering a bit of the character to hold fans over.
Next: Marvel Already Fixed Echo's MCU Daredevil Return Problem
Source: Ryan Meinerding