She-Hulk: Attorney at Law hinted at many unseen Marvel heroes existing in the MCU, with a small tease pointing to the return of another Netflix hero.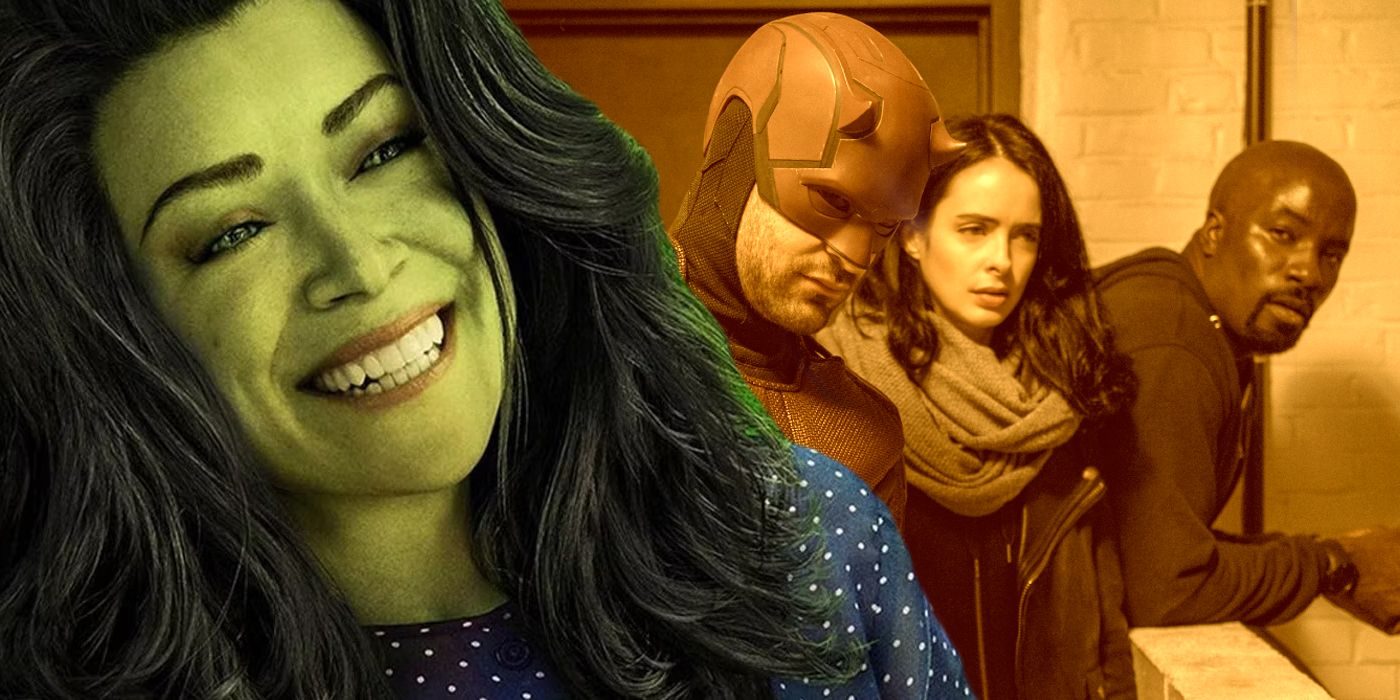 One tease during She-Hulk: Attorney at Law might point to the return of yet another hero from Marvel Television's Netflix series. She-Hulk featured many cameos and hints of upcoming MCU characters, perhaps best shown with Pug's wall of superhero-branded sneakers and the appearance of Charlie Cox as Matt Murdock, aka Daredevil, reprising his role from Daredevil. Along with Cox, Vincent D'Onofrio reprized his role of Wilson Fisk, aka Kingpin during Hawkeyeand now, a blink-and-you'll-miss-it tease during She-Hulk episode 7, "The Retreat," could suggest that yet another Netflix hero is making their way to the MCU.
Before She-Hulk premiered, there had been rumors about a possible cameo from Netflix hero Jessica Jones, with She-Hulk director Kat Coiro even mentions that the character "would be a good addition." Even though Jones didn't end up appearing during She-Hulk, a connection was teased between her and Jennifer Walters in one moment that gives viewers a glimpse of the latter's phone contacts. The contacts are sorted in alphabetical order by last name, but one contact, simply named "Jessica," sits in the space where Jones would fall in the alphabetized list. This could suggest that Jessica Jones might make her MCU debut very soon.
Related: The Return Of Kilgrave? How Jessica Jones' Best Villain Can Join The MCU
How Do She-Hulk And Jessica Jones Know Each Other?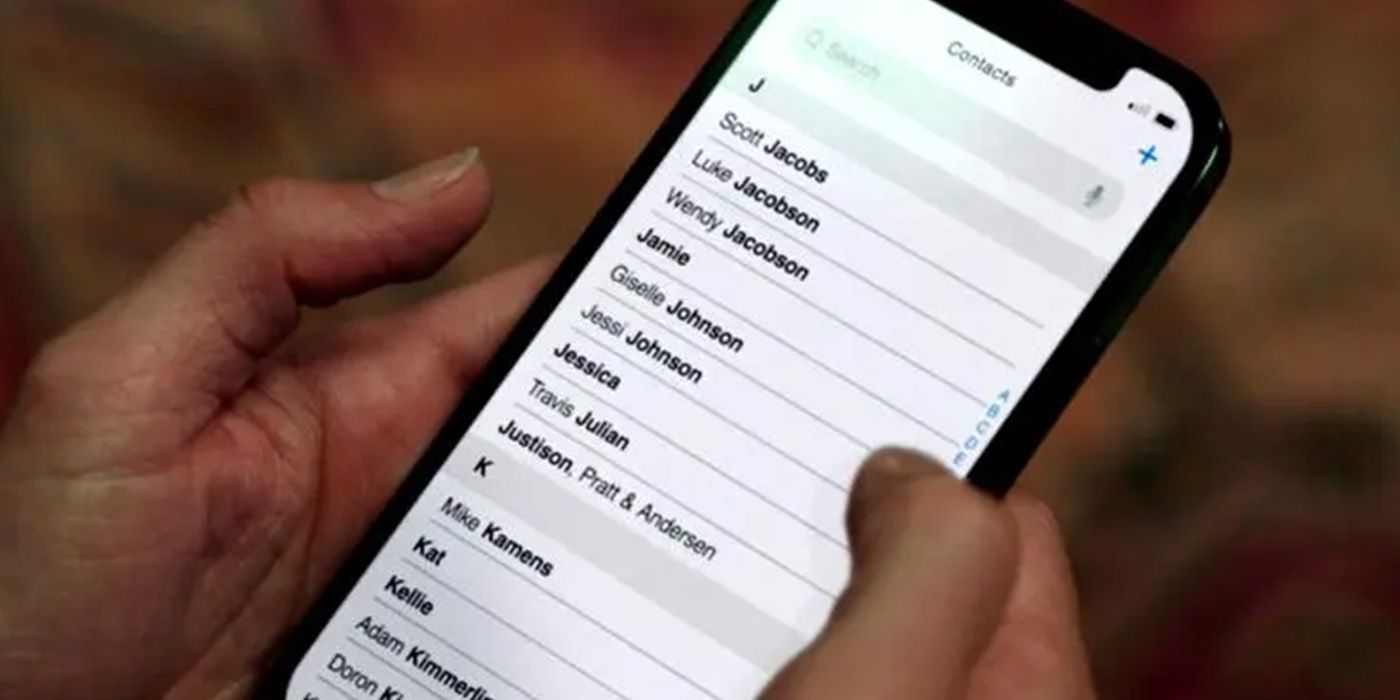 Kristen Ritter portrayed Jessica Jones in Marvel Television's Jessica Jonesbut when this series was cancelled, Ritter's future as the character was thrown into jeopardy. She-Hulk: Attorney at Law seemed like the best place to introduce Jones into the MCU proper, as despite Jessica Jones spirit She-Hulk's very different tones, both characters share a desire to help people through the means of the law. Matt Murdock and Jessica Jones already have an established relationship thanks to the Netflix shows, and since Daredevil appeared during She-Hulkit's possible that Jones and Walters could be connected too.
Jen Walters' career as a superhuman lawyer means she regularly comes in contact with other super-powered individuals, including the likes of Abomination, Titania, and Daredevil during She-Hulk: Attorney at Law. Her profession also means that Jessica Jones would be a likely contact. In Jessica JonesJones is introduced as a private detective who has regular dealings with lawyers, most prominently Jeri Hogarth at the Hogarth, Chao & Benowitz law firm, so it stands to reason that Jones could also have dealings with Jen Walters for any cases taking place on the West Coast.
Where Could Jessica Jones Debut In The MCU?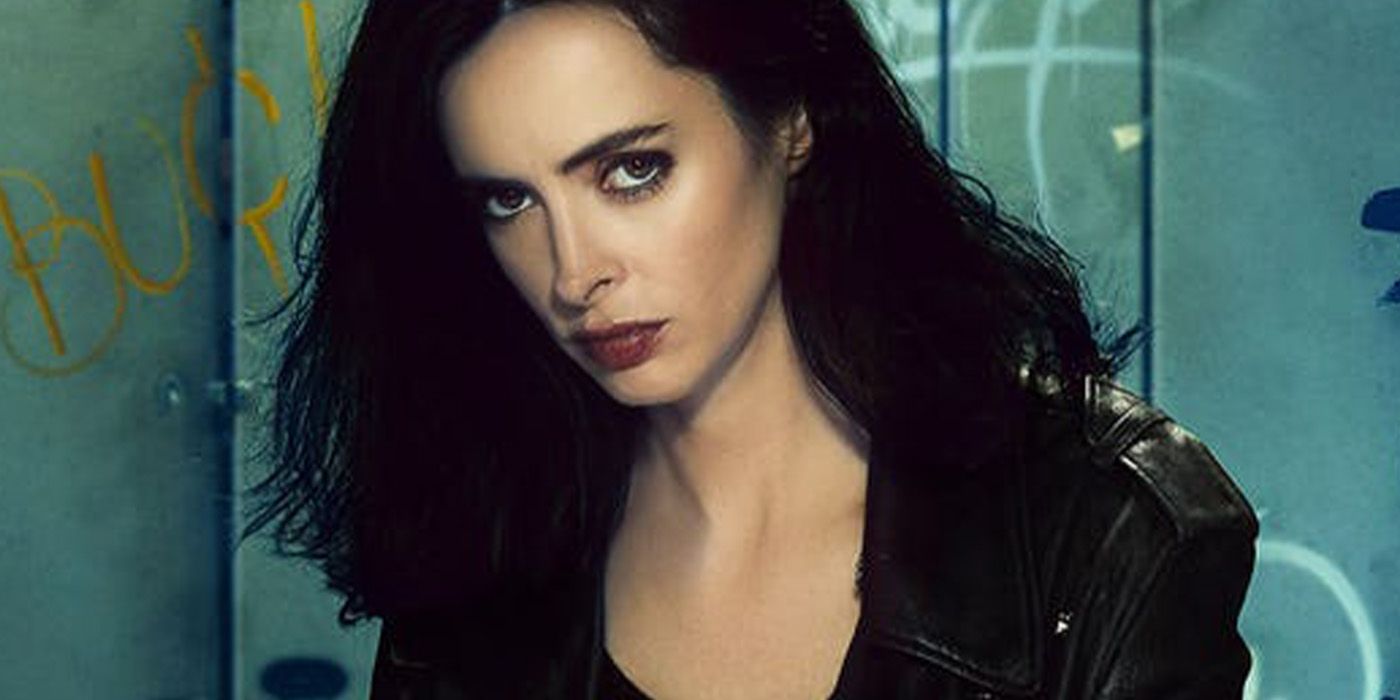 She-Hulk was the perfect place for Jessica Jones to debut in the MCU thanks to the law enforcement connection between Jones and Walters, but this didn't come to fruition. However, there is speculation that Matt Murdock's role in Echo will see the horned hero searching for a missing Jessica Jones, so that could create an opportunity for Jones to appear. If not then, it's likely that the character will debut during Daredevil: Born Againespecially with 18 episodes to fill, each of Netflix's canceled Marvel shows could be revisited, bringing those characters into the MCU canon.
Although there hasn't been any official confirmation of Jessica Jones' appearance in the MCU, the fact that both Cox and D'Onofrio have crossed over suggests that more characters could too. The tease in She-Hulk could reassure audiences that Jones will be debuting in the MCU very soon, whether that be in Echo as rumors suggest, or alongside her old Defender pal Daredevil in Born Again. Marvel viewers are still waiting for several She-Hulk: Attorney at Law teases to get a pay-off, but with Phase 4 wrapped up, many old characters could be returning during the MCU's Multiverse Saga.
Next: Jessica Jones' MCU Return Just Got A Lot More Likely