A new Secret Invasion report divulges several details about Emilia Clarke's role in the series, including her connection to Ben Mendelsohn's Talos.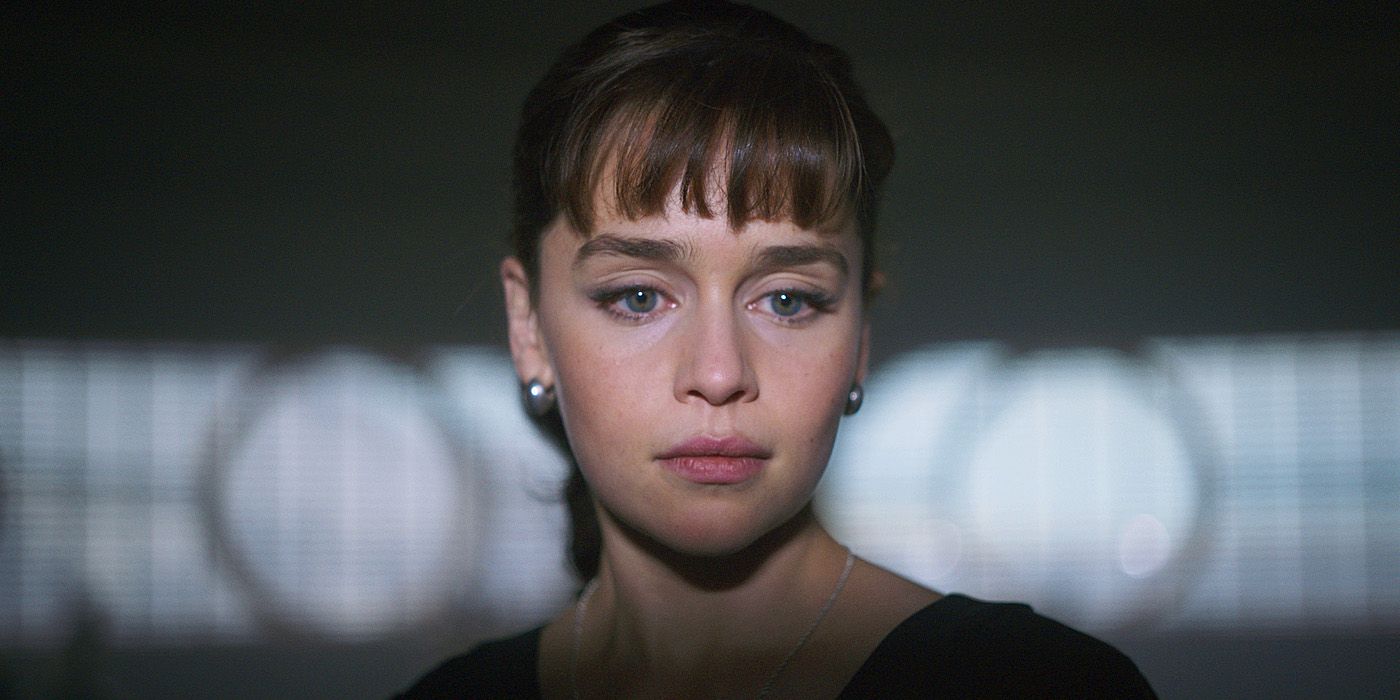 A Secret Invasion report just dropped that claims to shed new light on Emilia Clarke's character in the Marvel Cinematic Universe series.
The report comes courtesy of reputable scooper Daniel Richtman and states that Clarke is portraying a Skrull named G'iah. Richtman also contends that Clarke's character adopts the alias "Nell" while disguised as a human and that she is the daughter of Ben Mendelsohn's Talos. Neither Marvel Studios nor Disney+ have publicly addressed Richtman's report, which means it should be taken with a grain of salt for now.
Related: Nick Fury May Have A Powerful Ally in Disney's 'Secret Invasion'
At the same time, this isn't the first time Richtman has claimed that Clarke is linked to G'iah, who first appeared in 2019's Meet the Skrulls #1 by Robbie Thompson and Nico Henrichon. He previously reported that Clarke was portraying G'iah in August 2022, although he gave no indication that the MCU version of the character was related to Talos. At the time, Richtman also failed to mention G'iah's supposed use of the "Nell" cover identity in Secret Invasion, which is at odds with her Gloria Warner alter-ego in the comics. It's also worth noting that Richtman's continued insistence that Clarke is playing G'iah clashes with other evidence that the English actor will bring X-Men character Abigail Brand to life in the show, instead.
Secret Invasion's New and Familiar MCU Faces
By contrast, the debate surrounding Clarke's Secret Invasion star Olivia Colman was effectively settled back in September 2022. The identity of Colman's character was seemingly spoiled by an official still from the Disney+ series, which was uploaded to the Walt Disney Studios press portal. This still featured a caption that referred to Colman as Special Agent Sonya Falsworth, not only revealing her character's name but strongly hinting that she's related to Captain America: The First Avenger's James Montgomery Falsworth, as well. In the comics, two generations of Falsworths adopted the Union Jack superhero mantle, however, there's currently no indication that Colman will suit up in Secret Invasion.
Related: Secret Invasion Could Recreate Iron Man's Worst MCU Nightmare
Clarke and Colman are relative outliers among the Secret Invasion cast, which is heavily weighted towards MCU veterans rather than newcomers. One such old hand is Everett K. Ross actor Martin Freeman, who recently described Secret Invasion as different from the MCU projects that came before it. "It feels pretty different to stuff I've seen," Freeman said. "It does feel like a little departure. Yeah, it does — in ways that I wouldn't be that able to describe. Again, I've not seen it. I've not even read all of it."
Secret Invasion arrives on Disney+ in Spring 2023.
Source: Twitter