The Marvel Cinematic Universe has become the most widespread and varied franchise in the history of Hollywood. With new films, shows, shorts, animated series and more releasing in a near-constant stream, the franchise is expanding at an exponentially faster rate every year. In the 15 years since the beginning of the franchise, it has grown from releasing one or two entries a year to, this year alone, having now released three feature films, three live-action series, two hour-long "Special Presentations" and more in the last year that has expanded the MCU in new directions. This rapid expansion has established a ton of new characters and storylines in the MCU, most of which have fans excited about the future in one way or another.
With the critical success and decent viewership numbers that the MCU's first two holiday-based Special Presentations have received, the new format seems to be one that is working well for the franchise. As such, it can be expected that there will be plenty more short stories released in this format moving forward, perhaps sooner than later. There are already rumors circulating about future Special Presentations focused on fan-favorite characters like Nova and the Silver Surfer. Many fans are loving the new format for the MCU and are calling for it to be a pillar of the franchise going forward. However, relying too much on these short stories could accentuate a lot of the issues that the MCU has been facing lately. So, should the Special Presentations really be the future of the MCU or not?
Werewolf By Night and The Guardians of the Galaxy Holiday Special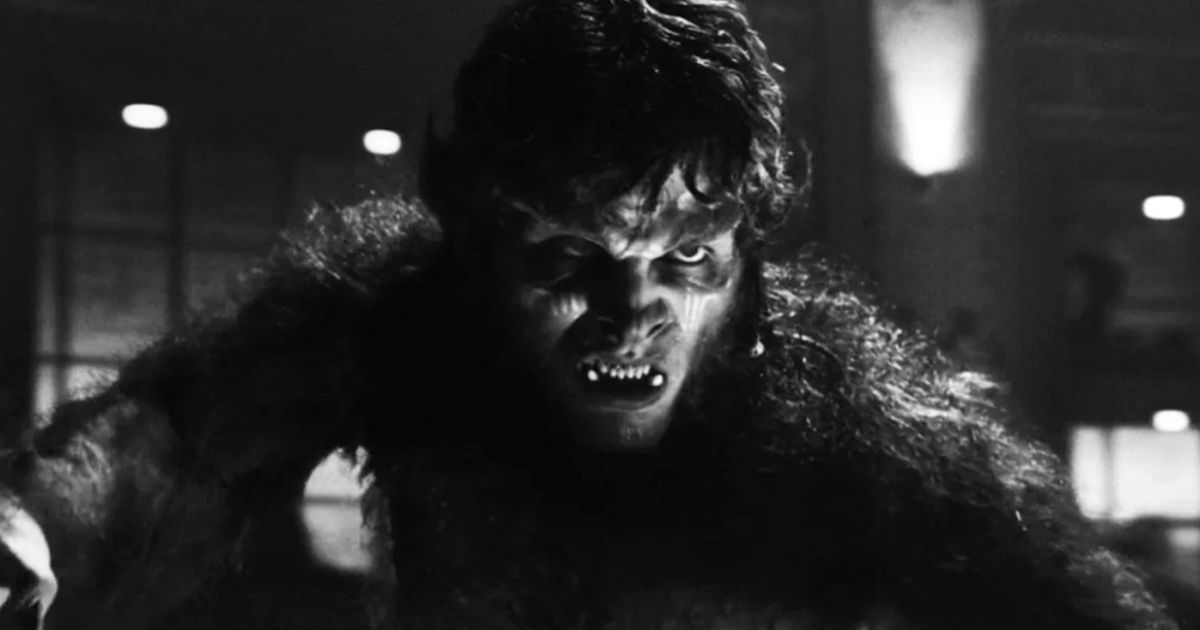 The first release to brandish the new Special Presentation logo and intro was Werewolf By Night, the spooky throwback Halloween special that hit Disney+ in early October. The special was directed by the acclaimed composer Michael Giacchino, and it was his first foray outside of musical composition for the MCU. The 53-minute special brought a new flavor to the world of Marvel by incorporating elements from different classical horror films and stories. It introduced new supernatural characters like the titular werewolf (played by Gael Garcia Bernal), Man-Thing, and the monster-hunter Elsa Bloodstone. Upon its release, Werewolf by Night was wildly praised as one of the MCU's most adventurous and daring entries yet. It pushed the envelope of what a Marvel project could be, and it successfully got people excited for more supernatural elements in the series, which will likely appear next in Mahershala Ali's Leaves movie.
The second and most recent entry into the Marvel Special Presentation catalog is The Guardians of the Galaxy Holiday Special. This was the first Special Presentation to be announced, as it was unveiled way back in December 2020. It was written and directed by the usual creative mind behind The Guardians of the Galaxy, James Gunn, and it was released over Thanksgiving weekend this year. The Holiday Special was a light-hearted and fun Christmas adventure for the Guardians, as Drax and Mantis set out to get Peter Quill/Star-Lord the best Christmas present anyone could ask for: the one and only Kevin Bacon (who plays himself) . The special also served as a short introduction to Cosmo the Spacedog (played by Maria Bakalova), who will have an expanded role in the upcoming Guardians of the Galaxy Vol. 3.
Both of these specials were certainly wins for the MCU. They showcased the different lengths that the franchise can go to have a fun and simple story. While Werewolf By Night was meant as a spooky fun Halloween special for fans to enjoy, it also served as a test to see if fans were even interested in that kind of supernatural story. Meanwhile, the Guardians holiday special was just a sweet treat for fans to celebrate the end of the year (and the end of Phase Four) with. Both specials received plenty of praise and brought in decent viewership numbers. While they weren't quite slam dunks for the streamer, they were still worthwhile new additions to the platform.
Related: Why the MCU's Phase Four Was So Disappointing
Benefits of the Format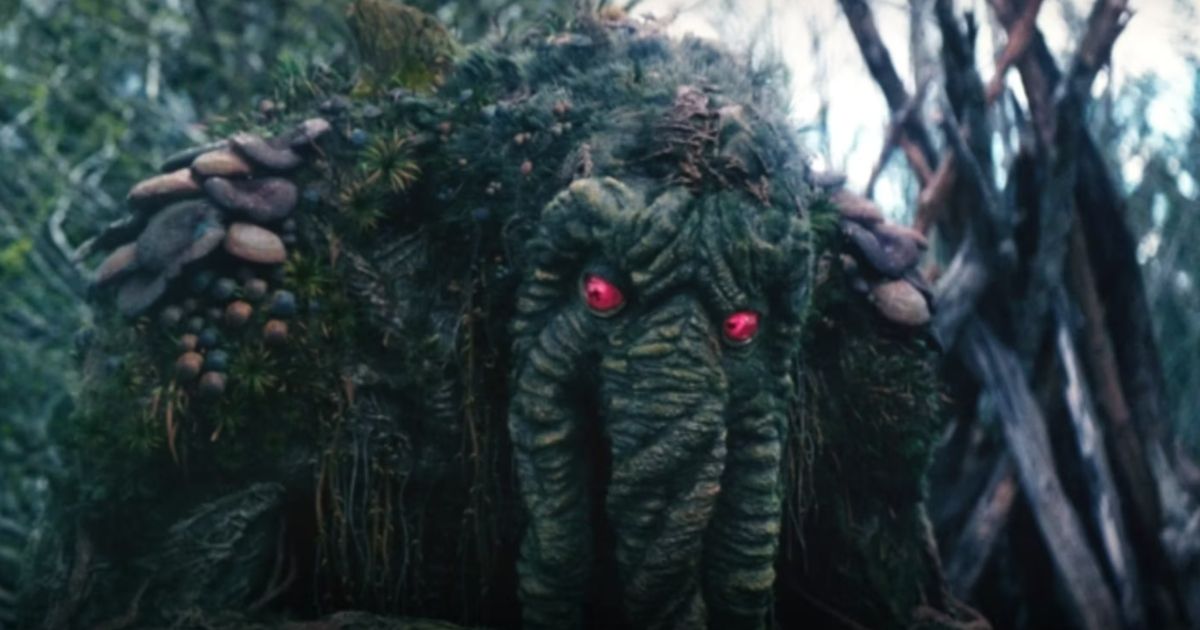 This kind of short-form format for the MCU is one that could be immensely useful from a creative and business standpoint. First and foremost, it's much easier for potential viewers to commit to just one hour of content rather than it is a six-hour series or feature film. Because of that, these releases feel much more casual and relaxed than how the MCU typically is. While the Marvel films and series are certainly a blend of different tones, keeping up with all the moving pieces of the overall cinematic universe is often too much to ask for casual viewers. These Special Presentations take that to heart, as they present stories that are largely disconnected from everything else going on. They are the kind of stories that could be watched and understood even if the viewer only had a basic understanding of the MCU at large. They are much more approachable and accessible to general audiences, as they don't require the daunting homework of catching up on the over 30 previous Marvel projects to understand what is happening.
Another benefit of using this format is that it allows the MCU to test out new ideas or characters before really diving into them further. This approach has already been seen in Werewolf By Night, which dipped the MCU's toes into the murky waters of supernatural and horror stories and styling. That special shown there is success to be mined from that horror approach to Marvel's storytelling, which bodes well for future entries like Leaves and whatever else Kevin Feige decides to build out of that budding new corner of the MCU. Moving forward, it can be assumed that characters like Werewolf By Night, Man-Thing and Elsa Bloodstone will be key characters in that area of ​​the MCU. They can be further developed through other films and series, and the brevity of the Werewolf By Night special will make it much easier for fans to get caught up on their stories so far.
The format can operate as a quick and easy way to introduce new characters into the MCU while the films stay focused on telling larger stories. Characters such as, potentially, Nova and the Silver Surfer can be established through their own Special Presentations before being more easily slotted into future films and series. Essentially, with how quickly the MCU is growing, the new format can serve as a direct pipeline for new characters to be brought in to fuel the larger ensemble films. If Blade, for example, wants to bring in Elsa Bloodstone, or Man-Thing, the film won't have to dedicate a lot of its running time to explaining their backstories. Since those characters have already been established elsewhere, it would be much easier to just slot them in and keep running with the central story of the film.
Related: Werewolf by Night Producer Explains Why it Was Not Made as a Movie or TV Series
The MCU Shouldn't Rely on It
While all of this sounds like a convenient and easy way to continue building out the MCU, if Phase Four has proven anything, it is that there is such a thing as too much content. Over the last several years, the onslaught of new films and Disney+ series has shattered the must-watch element that used to be held by every new MCU project. It has become much easier to skip a new Marvel film or series than it used to be. Movies like Eternals spirit Black Widow and shows like Hawkeye spirit Mrs. Marvel don't feel essential to the overall story of the MCU. While it is admirable that Phase Four of the MCU has brought a lot of much-needed diversity into the series, the MCU as a whole has become oversaturated with new content and characters. It has become way too much to ask for casual viewers to keep up with it all. Adding a bunch of new Special Presentations on top of that would only make matters worse.
A lot of fans out there are calling for Feige and the executives at Marvel Studios to use the Special Presentation format to essentially replace any and all instances of a character being introduced through their own solo film or series. Doing so would allow for the films to become all ensemble pieces, while the solo outings are reserved just for these brief one-hour specials. To get right to it, that's a terrible idea. By doing that, the MCU would risk losing pretty much any chance at developing strong characters. While in a world post-Avengers: Endgame it might feel like any solo outing that isn't building directly into or off of a larger story is a waste of time, it is in those solo stories that the MCU is often at its best. Movies like the original Guardians of the Galaxy, Iron Man or Captain America: The Winter Soldier are all self-contained stories that told some of the most compelling and genuine stories the MCU has had to offer. Even more recent entries like Shang-Chi or the Moon Knight Disney+ series have proven that the real bread and butter of the franchise is in telling these more extended character-oriented stories.
That's not to say the MCU shouldn't continue with Special Presentations at all. They do serve as interesting new ways to expand and test the franchise. However, Feige and Marvel Studios need to be careful not to use the format as a crutch. If the MCU becomes too reliant on introducing characters through Special Presentations, its characters and stories will become increasingly shallow and uninteresting. The Special Presentations should not be key elements to the MCU. There's just not enough depth to the format to do so. Instead, it should be used solely as a fun addition to all the other films and series that are going on, rather than as a base from which to build everything.